Sydney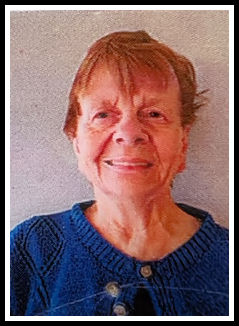 Sheila Ann Kerr passed away on Sunday, February 13, 2022, at the Cape Breton Regional Hospital, Sydney.
Born on November 6, 1942, in Sydney, Sheila was the daughter of the late John and Matilda (Neville) McCormick. She is the last surviving member of her immediate family.
Besides her parents and siblings, Sheila was predeceased by her husband, Rod and her son, Fraser.
Peacefully laid to rest in Resurrection Cemetery, Sydney Forks.
Funeral arrangements are entrusted to the care and direction of Pier Community Funeral Home.

Online Condolences
So sorry. She was a sweetheart. So loving. I'd see her everyday, when visiting my mom in the Mira bay, of Harbourstone
From:  Lois Boutilier
To Sheila's family
Our deepest condolences to you
RIP
From:  Mary & Roddie Keeping
Very sorry to read of Shelia's passing…
From:  Colleen Shepherd
I remember Shelia From working with her at the A&W years ago and she was such A beautiful person and A great worker and fun as she had the greatest sense of humor may she always be remember for her wonderful personality and great sense of humor for she will always live on in the hearts and memories of all who knew and loved her so dearly.
From:  Edward Murdock MacPherson
So sorry for your loss. I have many fond memories of growing up in the pier with Sheila.
From:  Connie pittman