Sydney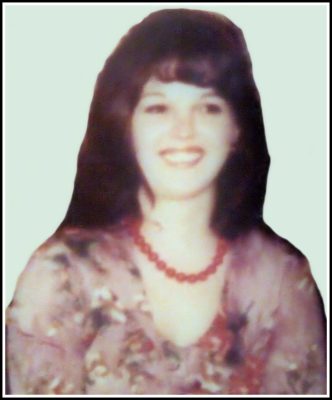 With Broken Hearts we, the family of Patricia (Campbell) Giacomini announce her precious ascension into eternal life on February 1, 2022.
Tish was born to the late Elias and Loretta (Lahey) Campbell on December 11, 1952. She was raised in Main-a-Dieu being the youngest of 17 children.
In her earlier years, Tish worked at the fortress of Louisbourg which she always said she loved. Later in life she went on to care for others as a proud CCA which was her passion to help anyone she could.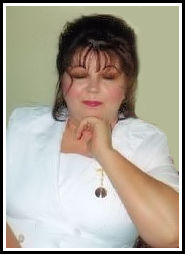 Our mom loved spending her time with her family especially on occasions like birthdays and Christmas. Tish loved her huge family get togethers when playing guitars, singing, and dancing to her favorite old-time songs. Among many she loved Elvis, Patsy Cline, and Hank Williams. She enjoyed playing a challenging round of trivia and a good game of cribbage with a special deck of cards. Tish loved baking and made the absolute best tweed squares. She had an awesome sense of humour, loved to joke, was full of fun and made a lasting impression on many. Her love for animals was abundant. She loved watching movies and although Pure Luck was one of her favorites, when it came to horror she always said, "The scarier the better!" She was one of the kindest and most giving souls you could ever meet. Whether she knew you or not, she always welcomed anyone into her heart and home. Nothing meant more to Tish than her family.
Left to mourn are her children, Melinda, Tony (Soula), Juanita (Eddie), Courtney (Jason), and Rob; grandchildren, Krystian, Julian, Kendra (Jeremy), Anthony, John, Dylan (Chelsey), Hayley (Corey), Josh, Chelsea (Jonathan), Owen, Avery, and Carter; great-grandchildren, Liam, Shayla and Keaganne. She also leaves behind her fur baby, Chi Chi. Tish leaves behind her loving siblings, one brother and four sisters, Angus (Lilly), Lucy (Pat), Delores, Loretta (Johnnie), and Naisha (Jackie); along with many nieces, nephews, brothers-in-law, sisters-in-law, cousins, and friends.
Beside her parents, Tish was predeceased by brothers and sisters, Mary, Priscilla, Catherine, Honora, Elizabeth, Eileen, Philomena, Thomas, Elias, Aloysius, Victor, and son in-law, Steve.
If she could give any piece of advice, Tish would say to think of all the good times, all the laughs and fun we had. Take care of your body and mind. Spend as much time with your family as possible. Be kind, forgiving and live with full hearts.
Visitation and memorial service to celebrate our beautiful mother's life will be held at Pier Community Funeral Home, 1092 Victoria Rd. (entrance on Church St.), Whitney Pier on Saturday, February 12, 2022. We welcome anyone to join us who loved our mother as we did from 2 to 3 p.m. with the memorial service to follow at 3 p.m. in the All Faith Chapel with Rev. Sheldon Chant officiating. After the service, a celebration of life for Tish will continue at The Bateson Athletic Club at 7 p.m. for family and close friends.
Covid protocols will be practiced at the service and for those unable to attend, Live Streaming will be available on our website for those who cannot make it in person.
Click Here:  https://www.facebook.com/35925689617/live/
Interment will take place in Immaculate Conception Cemetery, Main-a-Dieu at a later date.
In lieu of flowers, please donate to the Cape Breton Mental Health Foundation or the SPCA. Tish would love to be honored through these organizations.
Funeral arrangements are entrusted to the care and direction of Pier Community Funeral Home.
You suffer no more mother. Be with your family on the other side until we meet again.
We are comforted to know you can be everywhere with us now with every moment.
We will never forget you.
"Mothers hold their children's hands for awhile but their hearts forever!"
We love you so much Mom xoxo

Online Condolences
Rob, so sorry about your mom. My thoughts and prayers are with you. Even though I didn't meet her she sounded like a beautiful person. Keep her memories close to you.
From:  Rita Woodland
SIncere condolences to Tishie"s family.. Sending our thoughts and prayers during this difficult time
From:  Kevin and Darlene Bates