Sydney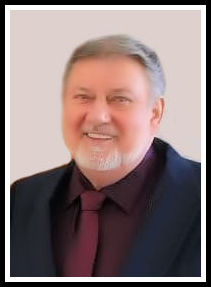 It is with great sadness we announce the sudden passing of our Dad, Leonard Sampson, age 67, on Wednesday, January 26, 2022 at his home in Sydney.
From Country to Rock and Roll, music was a big part of Dad's life. He loved to sing and play guitar and enjoyed an evening of karaoke. Dad was a 'Jack of Many Trades', a great friend, and most of all, a proud father and Poppy.
Born in Sydney, Leonard was the son of the late Reginald and Beatrice Sampson.
Leonard is survived by the mother of his children, Carolyn; beloved daughters, Tanya (Graham) and Brittany (Travis); "Poppy's Girl", Margot; loving companion, Joyce; mother-in-law, 'Mama Beryl'; brother, Joe (Patsy); sisters, Linda (Bob), Leona (Lloyd), and Goldie; as well as many nieces and nephews.
Besides his parents, Leonard was predeceased by brothers, Al, and Robert.
A celebration of Leonard's life will be held at a later date at the Pier Community Funeral Home.
Funeral arrangements are entrusted to the care and direction of Pier Community Funeral Home.
Online condolences can be forwarded to the family at www.pierfuneralhome.com.
"Someday when we meet up yonder, we'll stroll hand in hand again."

Online Condolences
Our condolences to the family and all who loved him. So young and so sudden. May he rest in the arms of our Lord.
From:  Rodger and Arlene Mac Kenzie
We sincerely hope you find peace as you celebrate Leonard's life. Our deepest sympathy and condolences to all the family.
From:  Debbie Ferris and Bob Hewitt
So sorry to hear of Leonard's passing.Knew him from karaoke. He was a sweet heart of a man.
From:  Wendi Wallace
I was shocked and saddened to hear of Leonard's passing.
Leonard was a very good friend. We had many conversations and dances at Karaoke. He will surely be missed.
Please accept my sincere sympathy. Treasure your memories and God Bless.
Sincerely, Greta Nearing.
We were so saddened to learn of Leonard's passing. Please accept our sincere sympathies for your great loss. We thought the world of Leonard, he will be deeply missed. May your memories be a source of comfort to you all at this sad time. All our love, thoughts and prayers are with you all. May he Rest in Peace.
From:  Karl & Tanya Campbell & Family
Leonard shall not be forgotten. A kind, wonderful, person. We are so grateful to have known him. Our deepest sympathy to the family and Joyce., ,Roy and Marilyn
From:  Marilyn and Roy Peters
I'm so very very sorry for the loss of my dear friend and for the family's loss and for my sister-in-law Joyce you are all in my thoughts and prayers he was such a great man and will be missed by all that knew him rest easy my friend big hugs to you all xoxoxoxoxoxoxoxoxooxo.
From:  Deborah Pratt
So sorry for your loss. Sincerest sympathy to you all.
From:  Rocky & Theresa Doucet.
So very sad to hear of Leonard's passing. He was a friend from branch12. I enjoyed his company, he was friendly to all, and a good singer. It won't be the same without him, but your loss is felt by many. R.I.P. my friend
From:  Alan Spinney and Valerie Lamb.
You were a awesome cousin I'll will cherish our memories RIP Leonard xo
From:  Donna Youden
I'm so very very sorry for the loss of your father he was such a funny man and was loved by all who knew him and my heart breaks for my sister in law Joyce to as i know how much she loved him as he did her Fly High with the Angels my friend until we all meet again
From:  Deborah Pratt