Sydney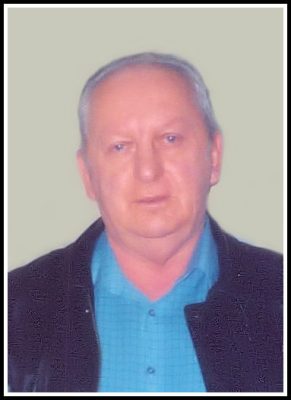 It is with deep sadness that we, the family, announce the sudden passing of Basil Burke, age 81, on Monday, January 10, 2022, at home.
Born in Little Lorraine, Basil was the son to the late Bernard and Theresa (Campbell) Burke.
Basil was an avid fisherman, following in his father's footsteps, with a life on the water.
Left behind to mourn his loss, Basil is survived by the mother of his children, Isabel Kennedy; son, Douglas (Bernadette); brother, Alphonse Burke, Antigonish; grandson, Matthew (Erin); great-grandchildren, Hailey, and Zachary; step-grandchildren, Shaun, Krystal, and Justin; great-great-granddaughter, Lilah; as well as many nieces, and nephews. Basil also leaves behind his companion, Barbara Paul, who loved and cared greatly for him and will miss him terribly.
Besides his parents, Basil was predeceased by his son, Gary; brothers, Fred, Ernest, Ambrose, and sisters, Bernadine, Carmella, Rita, and Betty.
Visitation and memorial service to celebrate the life of Basil Burke will be held at Pier Community Funeral Home, 1092 Victoria Rd. (entrance on Church St.) Whitney Pier on Saturday, January 15, 2022. A gathering of family and friends will take place from 1 to 2 p.m. with the memorial service to follow at 2 p.m. in the All Faith Chapel with Rev. Sheldon Chant officiating. Private family interment will take place at a later date. Covid protocols will be practiced at the service.
Donations in memory of Basil may be made to a charity of one's choice.
Funeral arrangements are entrusted to the care and direction of Pier Community Funeral Home.
"Another breath Dad will not gasp
God seen his pain and gave him rest
We held your hand to sit and pray
For God gave Dad his wings today"

Online Condolences
Our sincere condolences to the family. Our thoughts and prayers are with you during this difficult time.
From:  Bruce & Sheila Burke
Wishing well of you and your family in this time of loss.
From:  Michael and Gwen pouchelu
Our deepest condolences to you and your family at this if sorrow love and prayers
From:  Bishop Maynard Chant
I am very sorry for your loss. My condolences to the family.
From:  Jane Timmons
Sending our condolences to all the family. I remember him as always smiling. May he rest in peace.
From:  Bart and Kim Kennedy
Sorry to hear on the passing of Basil. Take care Bernadette and Doug. All the best.
From:  John and Sandra Sajatovich
So sorry for your loss Doug, RIP Basil
From:  Frankie Burke