Louisbourg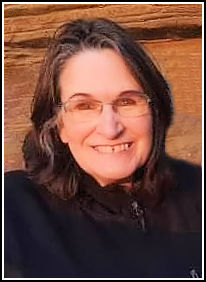 It is with great sadness that we, the family, announce the passing of our beloved wife, mother, sister, aunt, cousin, mother-law, and grandmother, Sharon Vardy, age 63. Sharon passed away peacefully on December 8, 2021, surrounded by her loving family, at her home in Louisbourg.
Born on December 6, 1958, in Sydney, Sharon was the daughter of the late Flora and Arthur MacKenzie.
Sharon was the precious wife of Winston; dear mother of Chris (Crystal Durnford); dear sister of Vivian St-Jules (Gordie Murphy), Kevin MacKenzie (Cheryl Cameron), and Donna Debison; dear sister-in-law of Ruby Hutt-Vardy, Minnie Lilly (Lou), and Leonard Vardy; dear aunt of Kevin MacKinnon, Ryan St-Jules (Amy Miller), Andre St-Jules, Kirkland Debison, Suzanna Debison (Jacob), Emma Dethridge, Andrea Debison, Jaime Dethridge, Glenda Domonie (Roger), Peter Hutt, Shannon Hutt, Stephen Lilly (Shirley), Tony Lilly (Kim), Travis Vardy, Amy Vardy, Anthony MacKinnon, Neisha Ward, Jade Cameron and David Cameron; grandmother of, Brittany, Candace, and Gordon and is also survived by many cousins.
Besides her parents, Sharon was predeceased by her in-laws, Elizabeth and Stanley Vardy and brother-in-law, Ron Vardy.
Sharon was raised in Catalone, where she started school in a one-room schoolhouse and graduated from Riverview High School. She was an exemplary student and was well loved by her teachers and classmates. You could hear her in the classrooms and hallways with her very unique laugh and she was always seen with a smile on her face. Sharon lived in Halifax and Toronto for brief periods of time but missed her home, so she moved back to Catalone and was introduced to husband, Winston in 1984 by their good friends, Mary Lynn and Cecil Crant.
Sharon and Winston were married in 1986 and they moved to their home in Louisbourg, where they spent the next number of years renovating to make it their own. This included a backyard space "The Cave" where they hosted many get-togethers with family and many friends. We would always see Sharon with a smile on her face and hear her signature laugh. Sharon loved the outdoors, camping, the beach, walking the trails, and swimming in the pool behind their home. They had their only child in 1988, and when he moved to Halifax in 2016, they spent many weekends with Sharon's sister, Vivian, in Sackville, to visit Chris. Sharon was loved by many people, and she loved all, but the greatest loves of her life were her husband and her son.
Sharon was employed at Immigration Refugees and Citizenship Canada, where she was well loved by her co-workers.
Visitation and memorial service to celebrate the life of Sharon Vardy will be held at Pier Community Funeral Home, 1092 Victoria Rd. (entrance on Church St.), Whitney Pier on Sunday, December 12, 2021. A gathering of family and friends will take place from 5 to 6 p.m. with the memorial service to follow at 6 p.m. in the All Faith Chapel with Rev. Sheldon Chant officiating. Private interment will take place at a later date.
Covid protocols will be practiced at the service.
Donations in memory of Sharon may be made to the Pier Community Funeral Home to assist the family with funeral arrangements.
Funeral arrangements are entrusted to the care and direction of Pier Community Funeral Home.

Online Condolences
So Sorry for Your Loss RIP Sharon
From:   Debbie Mahon
Sincere sympathy!                                                                                                                                      From:  Carolyn MacKenzie