Sydney Forks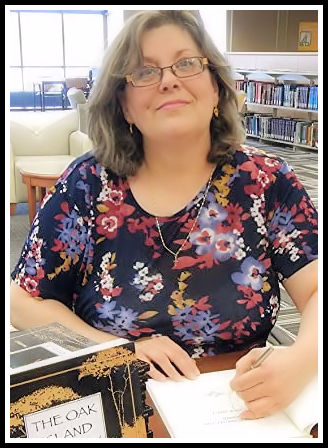 It is with great sadness the family announce the passing of Joy Anne Steele on Monday, December 6, 2021, in the palliative care unit at the Cape Breton Regional Hospital, Sydney, at the age of 59.
Born on June 13, 1962, in Sydney, Joy was a single mom who lived a private life. She dedicated her life raising and caring for her family and cats. Joy's interest in Oak Island led her to being a successful researcher and writer in the book called 'The Oak Island Mystery Solved' in addition to her follow up book titled 'The Oak Island Mystery Solved: The Final Chapter, Second Edition'. She will be missed by all who knew her.
Joy is survived by her beautiful son, Christian Steele; mother, Joyce MacLeod; brother, John Steele, and his family; as well as other extended family members.
Joy was predeceased by her father, Jack Steele.
Visitation and memorial service to celebrate the life of Joy Anne Steele will be held at Pier Community Funeral Home, 1092 Victoria Rd. (entrance on Church St.) Whitney Pier on Saturday, December 11, 2021. A gathering of family and friends will take place from noon to 1 p.m. with the memorial service to follow at 1 p.m. with Rev. Sheldon Chant officiating. Private family interment will take place in Hardwood Cemetery, Sydney.
Covid protocols will be practiced at the service.
Donations in memory of Joy may be made to a SPCA, Cape Breton or charity of one's choice.
Funeral arrangements are entrusted to the care and direction of Pier Community Funeral Home.

Online Condolences
Dear Aunt Joyce and cousin John, and families. It is with a heavy heavy heart that I send sympathy and love to you and my precious cousin Joy. Please hug and kiss her son for us. We are all cat people to. We love you all so dearly and are sending huge hugs and kisses and prayers for everyone.
Your necessary, cousins…..Belinda, Julie, Pam, Janet, Michelle and Sheila.
She was a smiler an intelligent woman and brought (joy) to us all.
We love you. Image removed by sender. ❤ 😥
Julie… and sisters Steele.
Forever in our 💕hearts.
We grew up together played and had fun,
Down at your dad's cabin where we were one.
We laughed, we cried, but we always got through.
And as much pain as this is, we will all get through this one to…
……together.
Steeles.                                                                                                                                                                                                                                                                                                                                 From:  Julie Ann Steele
Sincere condolences from everyone at CBU Press                                                                                                                                                                                                                                                              From:  Mike Hunter
dear cousin Joy. RIP.
mother Joyce we are so sorry for your loss .
From:  Ruth Muggah
To Christian,Joyce and John&family. It is with a heavy heart that I send my deepest condolences on the passing of Joy. She sure leaves a legacy of accomplishment and love behind. Her struggle is over, now she can Rest In Peace. Hugs to you allImage removed by sender. ❤                                                                                                                                                                                                                                               From:  Judy (Steele) Mac Arthur