Sydney
Sunrise, March 7,1931
Sunset, November 30, 2021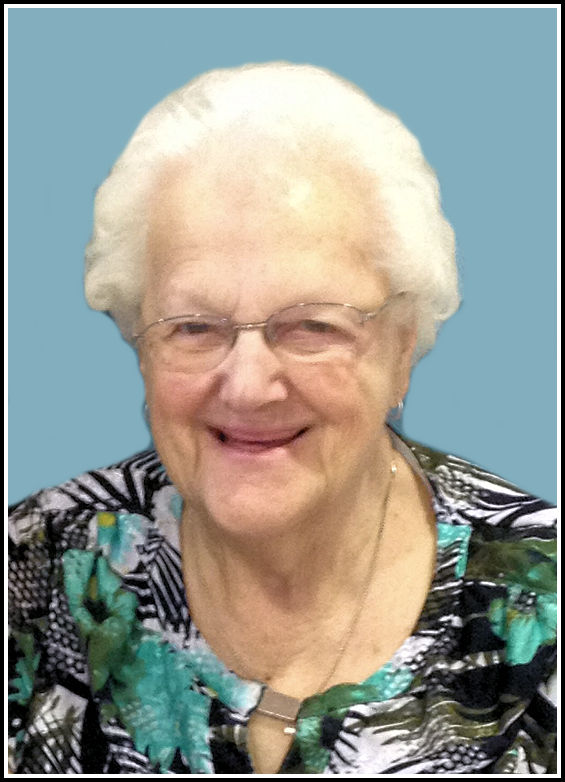 Our dearest darling Mummy, is now home with her Lord; face to face.
Revelation 21:4, NKJ
" And God will wipe away every tear from their eyes; there shall be no more death, nor sorrow, nor crying. There shall be no more pain, for the former things have passed."
Beloved and adored wife of, (predeceased June 1998) Kenneth MacLeod, Baddeck/Coxheath.
Predeceased by her father, Alfred George Leach, Sydney; mother, Clara Scott MacLean Leach, England/Gabarus/Sydney and sister, Alfreda Leach Stewart, Sydney.
Isobel, selflessly devoted her life to serving others. Invariably putting all others ahead of herself. Wife, mother, grandmother, great grandmother, sister-in-law, aunt, and friend.
Children, Angela (Stephen) MacLeod-Foster and Alfred (Catherine) MacLeod; grandchildren, Kenneth, Asheton, Courtney, Stuart, and Grace; great-grandchildren, Justin, Kara, Isabella, and Alice and special extended family, Michael Day and Raymond MacLeod.
Noteworthy mention of E. Jane Currie, now grafted in as family, for her ministry of loving devotion and private RN care in Mummy's last days.
Isobel had a unique way of loving, supporting, and encouraging all who crossed her path. Mummy had a quick wit, an amazing sense or humour, and was truly mischievous. Mummy was always energetic, full of life, considerate, respectful, and caring. Mummy baked the best Banana Loaves and Oat Cakes, and her BBQ spareribs were second to none, and of course the list of food skills goes on and on.
Mummy was well sought after by the neighbourhood children for our daily and evening games of skip a rope, dodge ball, marbles and of course bicycle riding. The smell of Mummy's cookies filled Coxheath, the neighbourhood kids would stuff their pockets with goodies on their way home from school.
Isobel was a member of the Sydney River Untied Protestant Church and Edna Boyd Auxiliary, for many years and then became a member of CB Christian Fellowship Church, where she assisted by teaching children's Sunday school.
Celebration of life and internment for Isobel MacLeod will be announced at a later date.
In lieu of flowers, donations in memory of Isobel may be made to a food bank in your community.
We wish to extend thanks and appreciation to Dr. Steven Hall and the staff of Harbourstone Enhanced Care, in particular St. Ann's Bay, where Mummy was very well looked after and was always treated with respect, dignity and affection during her many years as a resident there.
Funeral arrangements are entrusted to the care and direction of Pier Community Funeral Home.
Mummy you are my very best friend; may you rest peacefully in the love of the Ancient of Days.

Online Condolences
Sincere condolences to Angela ,Alfie and your families on the passing of your Mother. She was a kind, lovely lady for sure. My memories of her go back to vacations spent in Baddeck on the hill . Love and hugs….
Catherine Walsh and family                                                                                                                                                                                                                                                                                                    From:  Catherine Walsh