Louisbourg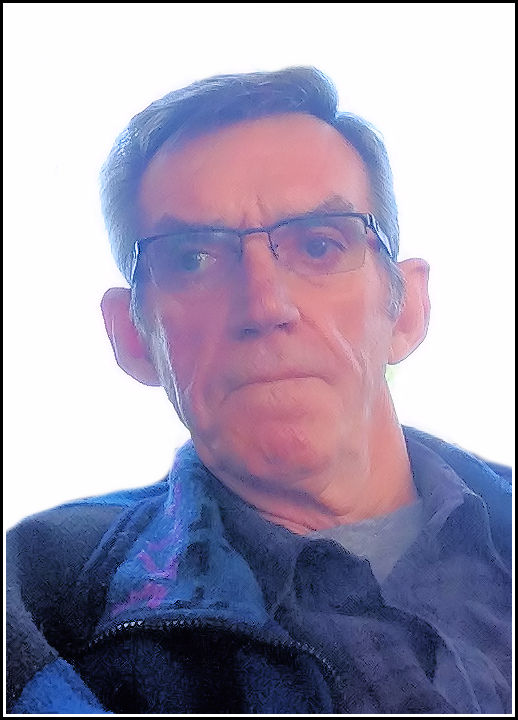 We, the family, with heavy hearts announce the sudden passing of Stewart Kennedy at the Cape Breton Regional Hospital, Sydney on Tuesday, November 9, 2021, after a short battle with cancer.
Born on August 22, 1952, in Old Town Louisbourg, Stewart was the son of the late Edward and Betty Kennedy. In 1965 the family then moved to Catalone where they lived out the remainder of their days.
Stewart's career started at the early age at National Sea Products, then with Robert Ferguson Construction. Stewart was presently working for Parks Canada and Department of Transportation where he dedicated 39 years and took great pride in his work. Always the hard-working individual he loved and delighted in helping others. As a parishioner of St. Joseph's Parish, Mira he was heavily involved with the parish council (30+ years), parish grounds and Cemetery caretaking. His hobbies included working in the garden, garage, sawing wood, taking walks around his property and admiring the hard work him and his wife had accomplished, or sitting in the gazebo listening to Donnie Campbell's show. He loved working around and operating machinery at every chance he had.
Stewart is survived by his loving wife of 45 years, Sandra (Wadden); three boys, Clinton (Pamela), Blair (Lisa), and Russell (Sarah); grandchildren, Ava, Waylon, Cassandra and Connor; siblings, Lois, Veronica, Colleen, Eddie (Christiane) and Kevin (Debbie).
Besides his parents, Stewart was predeceased by brothers-in-law, John Burns, Richard Aucoin, and Carl Goyetche; sister-in-law, Marie Burke and nephew, Rodney Burns.
Stewart was a loving husband, father and grandfather and will be forever missed by all who had the pleasure of knowing him. Stewart was an amazing father for his three boys.
Visitation for the late Stewart Kennedy will be held at the St Joseph's Church, Mira on Monday, November 15, 2021, from 2-4 and 7-9 pm. Funeral Mass will be celebrated on Tuesday, November 16, 2021 at 11 a.m. in St Joseph's Church, Mira with Fr. Evo Di Pierro officiating. Interment will take place in St. Joseph's cemetery, Brickyard Road. Covid protocols will be practiced at the Mass.
Donations in memory of Stewart may be made to St Joseph's Cemetery Fund, Mira or a charity of your choice.
Funeral arrangements are entrusted to the care and direction of Pier Community Funeral Home.

Online Condolences
So very sorry and sad to hear of your loss. I will miss seeing Stewart driving those big machines at Louisbourg. You always had his attention if you had something to chat about, which may not have been often but he listened. I will remember him with fondness.                                                                                                                    From:  Lillian Bourgeois
Sorry for your loss. Our prayers are with you and your Family.                                                                        From:  Betty & John MacInnis
I am so sorry to learn about Stewart's death. My sincere condolences to the Kennedy family. Stewart was a good, kind man with a sense of humour – a wonderful human being.
Respecting your wishes, I will send a cheque to the St. Joseph's Church Cemetery Fund in his memory.     From:  Mary Frances MacIntyre
Eddie, Kevin and Family,
Sincerest Condolences on the passing of your brother.                                                                                      From:  Eileen Mullins
Hello Veronica, Colleen, very sorry to learn of the loss of your brother. Condolences to you both and to your family. – /John                                                                                                                                                    From:  John Leroy
We will miss him truely. Eternal Rest Grant Un To Him Oh Lord and Let Perpetual Light Shine Upon Him Amen. Condolences to you Sandra and to the rest of your family. You are in our prayers in this very difficult time.    From:  Bill and Carolyn Burke
Out deepest sympathy to the family.                                                                                                                 From:  Eugene and Beverley Sullivan
Glenn and I were saddened to hear of Stewart's death. Sincere condolences to Sandra and all his family members.                                                                                                                                                          From:  Diane Lewis
Sorry to hear of Steward's passing condolences to all his Family May he RIP.                                                From:  Annie MacNevin.
It was with great sorry on reading about passing of Stewart he was a great guy knew him first when he worked and later at the park R.I.P Stewart                                                                                                                    From:  Farley Huntington
Sincere Condolences to Stewart family                                                                                                            From:  Theresa and Jim Hiltz
It is with great sorrow that I hear of the passing of my cousin Stewart .My condolences to his family.            From:  Ronald Joseph Mac Dougall