Sydney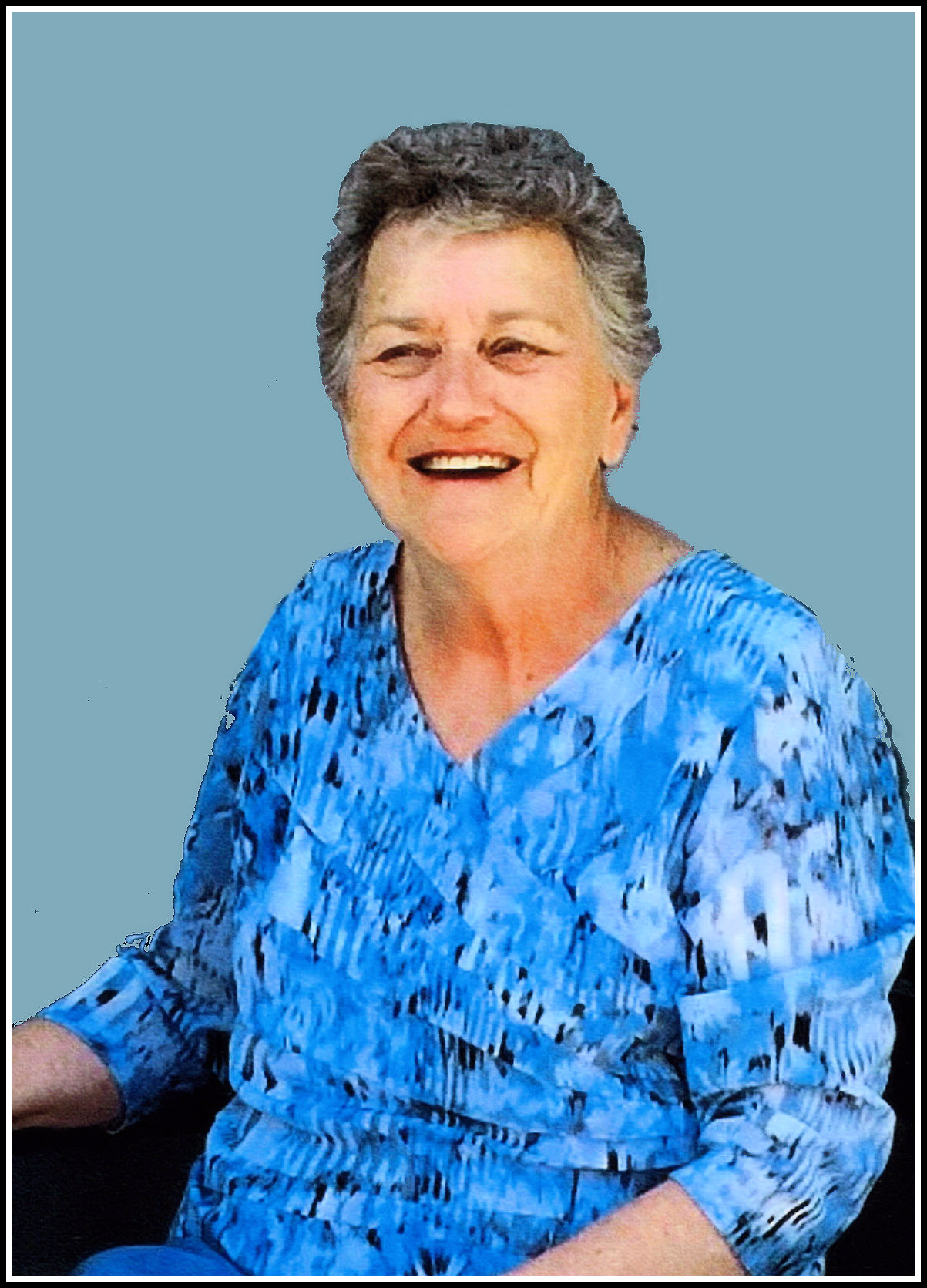 June 2, 1941 – November 23, 2021
It is with deep sadness that we, the family, announce the passing of Betty Hoban, age 80, with her loving family at her side at the Cape Breton Regional Hospital, Sydney.
Born in Sydney, Betty was the daughter of the late Patrick and Mary Alice (Sullivan) Snow.
Betty was a member of St. Theresa's Parish and was a devout Catholic. She worked at the Royal Bank for 38 years until her retirement in 1998. She also worked at New Dawn for many years after her retirement where she absolutely loved being a caregiver. She was a member of Sydney Pensioners Club for many years.
Betty was best known by her family and friends for her love of children, music, dance and of course, figure skating. She loved a party and enjoyed summers at the bungalow in Mira.
Betty is survived by her husband of 57 years, Clyde; son, Paul (Stephanie), Owen Sound, ON; daughter, Michelle, Philadelphia, PA; sister, Ann Marie (Bud) MacQueen; special nieces, Elaine (Ted) McKinnon and Heather (Donald) MacVicar; special nephew, David MacQueen; extra special grandnephew, Patrick McKinnon who all provided so much support to our mom over the years; sister-in-law, Shirley Snow and many nieces and nephews.
Besides her parents Betty was predeceased by her sister, Veronica (John) MacEachern and brothers, Melvin (Jessie), Don (Vera), Bill (Carol), Greg (Kay), Doug (Shirley) and Jack (Jane) Snow.
Memorial service to celebrate the life of Betty Hoban will be held at Pier Community Funeral Home, 1092 Victoria Rd. (entrance on Church St.), Whitney Pier on Friday, December 3, 2021, at 11 a.m. with Fr. Dennis Lamey officiating. Interment will take place in Resurrection Cemetery, Sydney Forks. Covid protocols will be practiced at the service.
Donations in memory of Betty may be made to the Canadian Cancer Society or the Children's Make a Wish Foundation.
Funeral arrangements are entrusted to the care and direction of Pier Community Funeral Home.
"You are sadly missed and forever loved."

Online Condolences
Please accept my sincerest condolences on Bettys passing,
She was a beautiful person, May she RIP..                                                                                                                                                                                                                                                                              From:  Mary McInnis and Ed Kane
My deepest sympathy to Clyde and family she was a great lady.                                                                                                                                                                                                                                          From:  Dave Butler
Clyde & Family
So sorry to hear of Betty passing She was a Lovely Lady My thoughts & prayers are with you May God Bless you all                                                                                                                                                      From:  Ada Hagen
To Betty's Family and Friends
Sincere condolences in your loss. I worked with Betty at the Royal Bank for years and always loved and appreciated her humour and upbeat attitude. She was a breath of fresh air with her ability to 'tell it like it was"! A really lovely person. I know she'll be sadly missed.
From:   Brenda McMullen