Louisbourg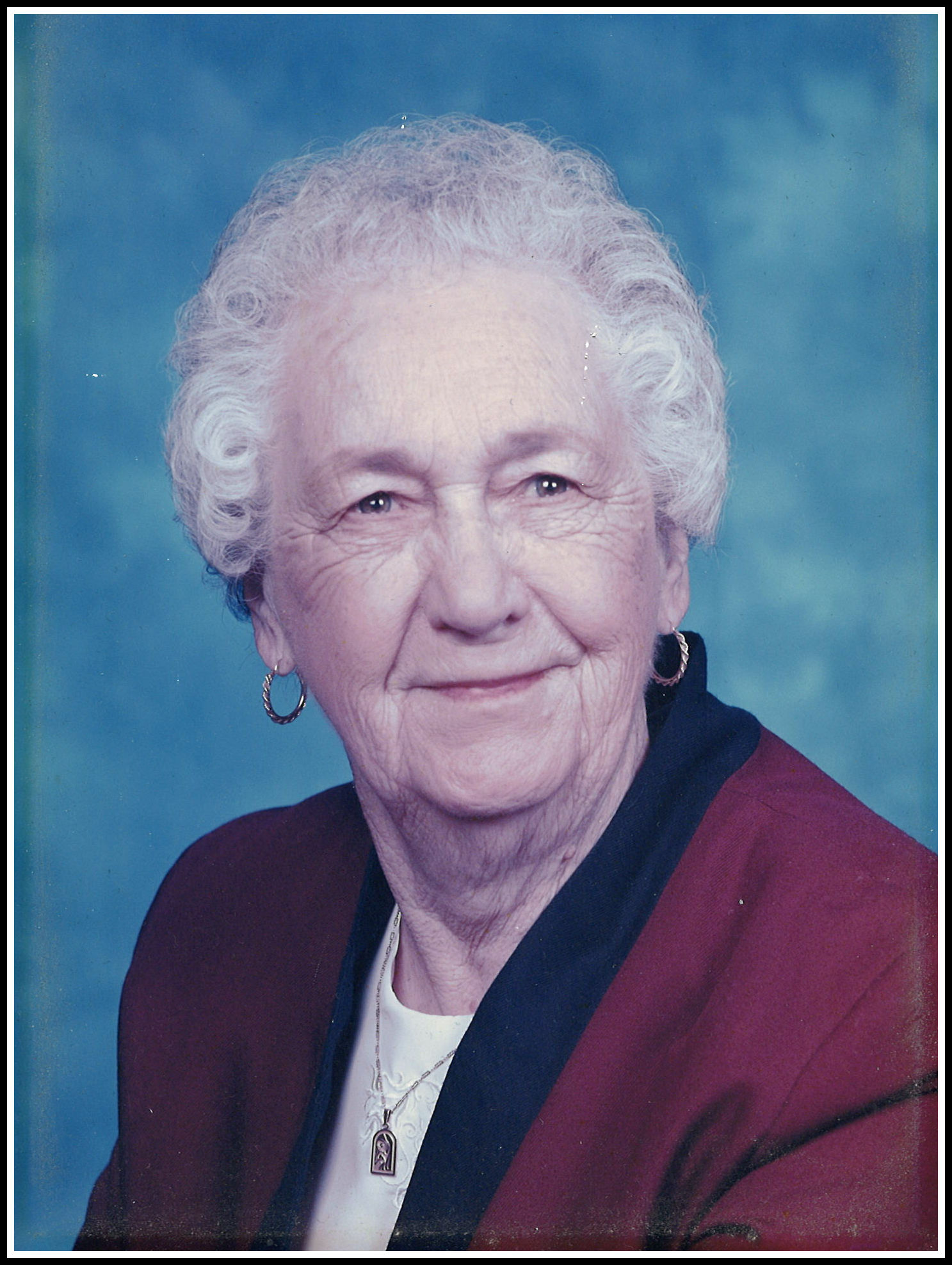 With heavy hearts we, the family, announce the peaceful passing of our mom, Helen Devison, 97 at Harbourstone Enhanced Care, Fisherman's Cove on Saturday, November 6, 2021.
Born on August 4, 1924, Helen was the daughter of the late Michael and Ellen (Cantwell) Brennick of Little Bras d'Or.
Mom was the last surviving member of her immediate family. She is survived by her daughters, Theresa Boone, Bernadette (Kenny) Wadden, Sylvia Trimm (Rufus Perry), Patricia 'Pat' (Robbie) Smith and Maureen (Maurice) Burke; 17 grandchildren, 35 great-grandchildren and 10 great-great-grandchildren. Mom always had a special place in her heart for her numerous nieces and nephews by whom she will be dearly missed.
Besides her parents, Mom was predeceased by her loving husband of 50 years, Hector; her great-grandson, Drake; her sons-in-law, Fabian Boone and Joey Trimm; sisters, Adeline and Blanche and brothers, Bernie and John.
Mom was a very devoted catholic, and always the first one we would call on to light the candle and say a prayer when someone was sick. She was last living charter member of the Stella Maris CWL in Louisbourg, which had been established in December 1953.
Mom was an excellent baker; a visit to her house always included a bite to eat, and a cup of tea with a piece of pie or her famous chocolate cake with boiled frosting for dessert, no one ever left her table hungry.
The family would like to thank the staff at Harbourstone Enhanced Care, Fisherman's Cove who lovingly cared for Mom and the exceptional care she received especially in her last days.
Visitation for the late Helen Devison will be held at Stella Maris Church Main Street, Louisbourg, from 2-4 and 7-9 p.m. on Thursday, November 11, 2021. Mass will be celebrated in the church at 11 a.m. on Friday, November 12, 2021 with Father Evo DiPierro officiating. Interment will follow at Stella Maris Cemetery Louisbourg. Covid protocols will be in place at the visitation and Mass and for those unable to attend the Mass, Live Streaming will be available.
Click Here:  (20+) Live Stream Funeral Page Cape Breton | Facebook
In lieu of flowers, donations in memory of Helen may be made to a charity of one's choice.
Funeral arrangements are entrusted to the care and direction of Pier Community Funeral Home.
"As we sadly watched her pass from this earth, she was greeted with much joy as she and her family were reunited."

Online Condolences
To the Families: So Sorry for Loss 🕊                                                                                                                From:  Debbie & Mike Mahon
To Helen's family our sincere condolences go out to you our thoughts and prayers are with you at this time may god bless you. Helen was a spiritual person and will rest in the arms of the Lord. Love Ann (thomas) and Aubrey Shepard and Bobby and Sharon Thomas.                                                                                                       From:  Ann Shepard
BEVAN AND I ARE SO DEEPLY SORRY TO HEAR OF YOUR MOTHERS PASSING. SUCH A SWEET, KIND ,GENTLE SOUL.OUR SYMPATHY GOES OUT TO ALL OF HER WONDERFUL FAMILY. REST IN WELL DESERVED PEACE, HELEN. LOVE BEVAN AND JOAN                                                                               From:  Joan C Macintosh
My condolence on the loss of your mother. I am sorry I was not
able to attend the funeral. My thoughts and prayers are with your families.                                                     From:  Alice Divito