Sydney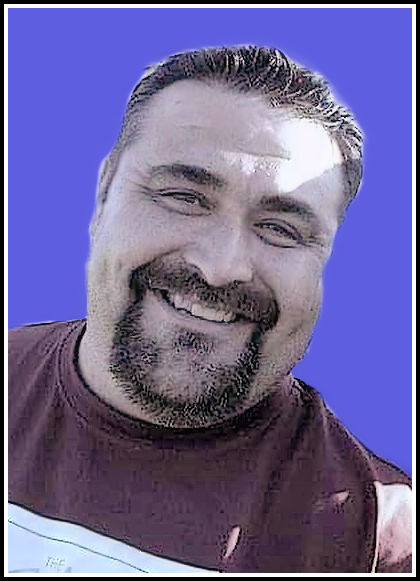 It is with great sadness that we, the family of Derek Arthur Warner, announce his passing on Friday, October 1, 2021, at the Cape Breton Regional Hospital, Sydney.
Derek is survived by his mother, Mary (Barrett) Warner; sister, Dolores (Michael) Baldwin; brother, Charles V. (Cathy) Warner; nieces and nephews, Tina, Mary and Michael Baldwin, and Andrew, Michael and Lindsay Warner, and great nieces, Haley, Kayla, Hannah, Clara, and Gloria.
Derek was predeceased by his father, Charles A. Warner, and brother, Paul J. Warner.
Born on October 14, 1971, in Sydney, and raised in Whitney Pier, Derek lived his life head on. He worked numerous jobs, but his happiest time was when he was behind the microphone at The Coast 89.7 FM and his proudest moment was when he had a memorable role in the movie, "Squanto". Derek enjoyed his pastimes which included collecting vinyl records, and the sport of boxing and fishing. His lust for life, booming voice and formidable presence will be greatly missed.
Visitation and memorial service to celebrate the life of Derek Arthur Warner will be held at Pier Community Funeral Home, 1092 Victoria Rd. (entrance on Church St.) Whitney Pier on Wednesday, October 6, 2021. A gathering of family and friends will take place from 1 to 2 p.m. with the Memorial Service to follow at 2 p.m. in the All Faith Chapel with Fr. Paul Murphy officiating. Interment will take place in Resurrection Cemetery, Sydney Forks. Covid protocols will be practiced at the service.
We would like to thank Dr. F. Buhariwalla, Dr. Ronald MacCormick, and staff of Cape Breton Cancer Centre, Palliative Care and the Victorian Order of Nurses, for the tremendous care given to Derek during this difficult time. You have all been a blessing to us.
As per Derek's wish, donations in his memory may be made to the Cancer Patient Care Fund – Cape Breton Regional Hospital Foundation.
Funeral arrangements are entrusted to the care and direction of Pier Community Funeral Home.
Give rest, O Christ, to thy servant with thy Saint, where sorrow and pain are no more, neither sighing, but life everlasting; where thou, O Christ, with the Holy Ghost, art most high in the glory of God the Father. Amen.

Online Condolences
I am so sorry to read the loss of Derek he was such a great guy always smiling and giving every one something to laugh about . Fly high on angels wings Derek you fought the good fight may you rest in peace you will surely be missed.
From:  Marie Burns
Mary and family , I am so heart broken to hear about Derek's passing.
God Bless <3
From:  Jill (Ratchford) Beaton
Sincerest condolences to Derek's family from everyone at The Coast 89.7FM past and present. Derek had a great love of music and we shared many great stories and conversations about music during his time at the station. Rest in peace Derek.
From:  Bill MacNeil
I was so sad to hear of Derek's passing. I have many fond memories of growing up together. We were thick as thieves, hitting many of life's landmarks together. Though we didn't see much of each other in recent years, whenever we connected it was as though no time had passed. I will miss him and think of him often. My deepest condolences to the family and all of our friends. I wish I could be there to honour my friend in person.
From:  Darrell Long