Westmount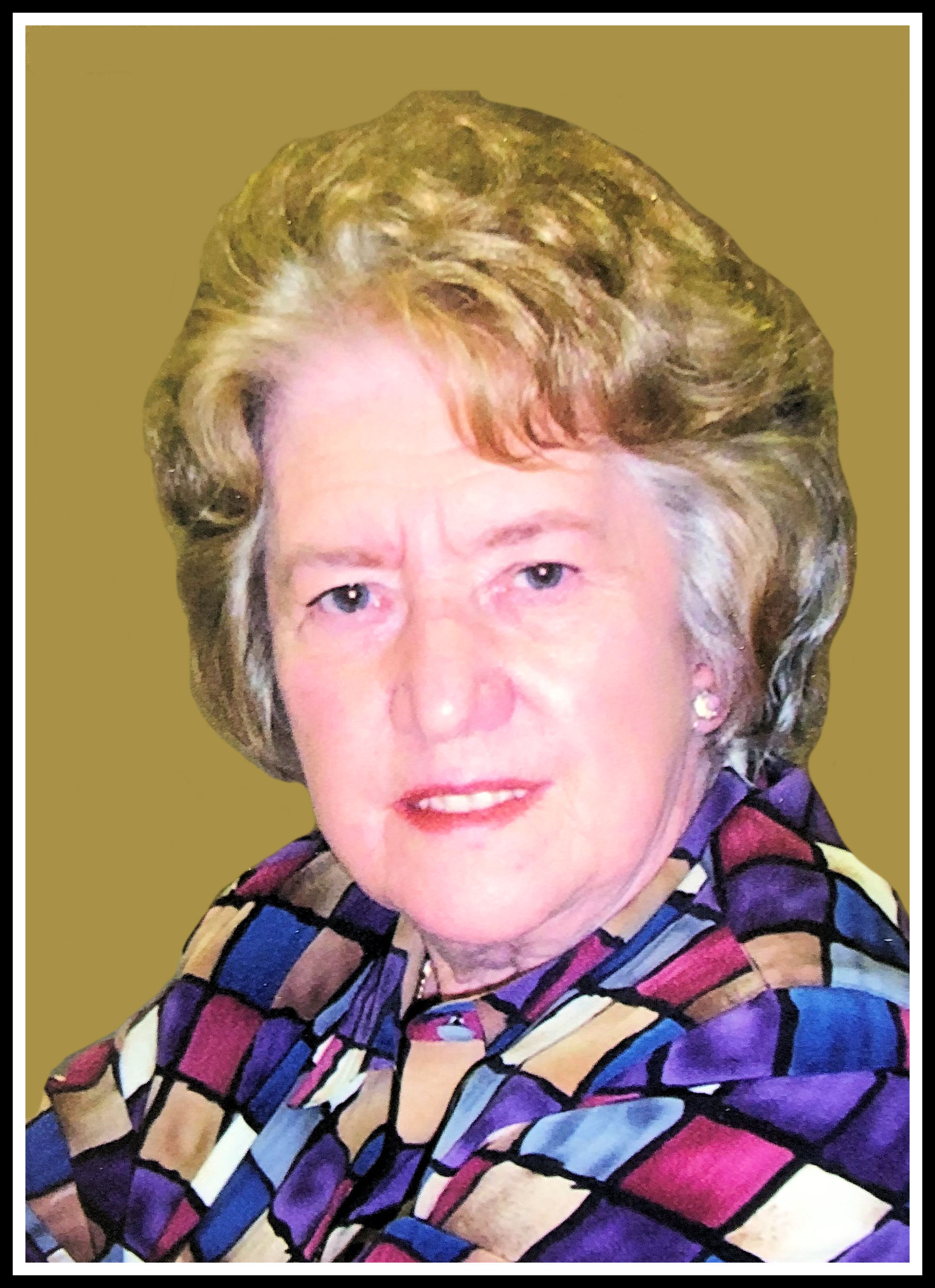 It is with sadness that the family announces the passing of our mother, Shirley Frances (Foote) Mombourquette who passed away peacefully Sunday, October 3, 2021, surrounded by loved ones, at the ripe age of ninety-one.
A life-long resident of Westmount, Shirley is survived by her beloved sister, Nancy O'Neil; four children, Fran Parker (Robert), Sheila Galati (Joseph), Debbie June Mombourquette (Peter Deelman) and Andy Mombourquette (Carmie Burns); four grandchildren, Terry Rollier, Andrea Parker, Robert Parker Jr., and Shauntelle Mombourquette; nine great-grandchildren and five great-great-grandchildren. She was predeceased by her grandson, Benjamin Rollier. She also leaves behind many nieces and nephews, her best buddy cousins, Norma Nicholson and Joan MacIsaac and many cherished lifelong friends.
Shirley was well known in Sydney for her artistic and creative abilities, as a painter, sign maker, and for over 20 years worked at Crowell's department store designing many memorable window displays and signage. A long list of dedicated and supportive volunteer activities includes working on behalf of the Conservative Party, both Provincial and Federal for decades. She was a proud life member of the Royal Canadian Legion Branch 126 in Westmount. She served both as an Executive member and as a member of the Ladies Auxiliary for many years.
Shirley had a cracking sense of humour, was an ardent fan of both the Toronto Blue Jays and the Boston Bruins, adored all animals, music and was a keen darts player. A terrific cook; her chili, and spaghetti sauce will be remembered by all those who had the good luck to enjoy it. She enjoyed a tipple at the Peridot, darts at the Dobson Yacht Club and the Westside Legion.
At Shirley's request there will be no visitation. A private graveside service will be held at Hardwood Hill Cemetery on Thursday, October 7, 2021, at 11 a.m. and a celebration of her life will be held at the Dobson Yacht Club, Westmount from 2 – 4 p.m. on the same day. Proof of Vaccine required.
The family would like to express their gratitude to the following for their care and support of our mother; Cape Breton County Homemakers, VON of Cape Breton, the nurses and staff at the An Cala Palliative in the CBRH, and Dr. Liam Orrell.
Donations in memory of Shirley may be made to a charity of one's choice.
Funeral arrangements are entrusted to the care and direction of Pier Community Funeral Home.
Good Night Ma! We'll see you in the spring if we can make it through the mattress.

Online Condolences
My condolences go out to the family. I had the privilege to work with Shirley at Crowell's. She was an awesome lady. Enjoyed our many conversations on lunch break and in awe of her calligraphy! May she RIP.
From:  Marva Handspiker
So sorry for your loss of such a great lady your mom she always loved to laugh at a good joke greeted us with such high regards .I will miss her my condolences
From:  Donna MacFarlane
Fran, Shelia, Debbie June and Andy.
My Deepest Condolences on the lost of your mother.
May She Rest In Peace.
From:  Dianna Amey
Our deepest sympathy to all your family. Shirley was dear to our hearts and was our neighbor for many years. Shirley was one of the strongest people we had the pleasure to know.
From:  Norma-Lee and Charles Ponee
Fran, Sheila, Debbie and Andy I am so very sorry for your loss. Your mother was like part of the Bonnell family and I will always remember her.                      From:  Linda F Sabean
I was very saddened to hear of Shirley's passing! Sending sincere condolences to all of her family and friends! It's been a few years since I have seen her but always went by for a visit when I was back home! Loved Shirley! She was like a second mom to me growing up next door! Valerie (Bryden) Nieuwenhout
From:  Valerie Bryden