Promoted to Glory  (May 1, 1924 – October 16, 2021)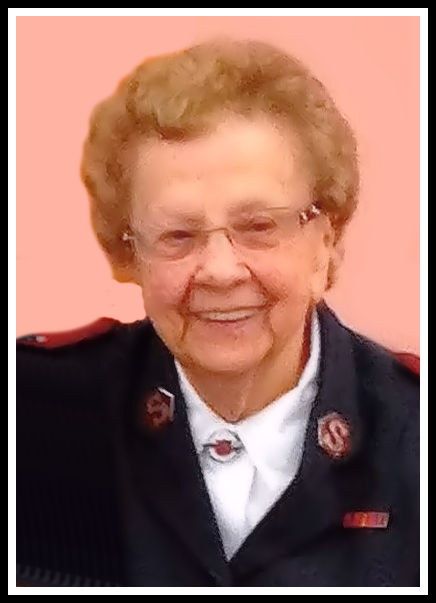 Tena passed away peacefully on the morning of Saturday, October 16, 2021 at Harbourstone Enhanced Care, Sydney.
Tena is survived by her husband of 75 years, Major William (Bill) Head; three children, Louisa (Max) Frampton, Lori (Dez) McCarthy and Jim (Lorena) Head; sister, Lyda 'Sis' Hollahan; sister-in-law, Yvonne Head; grandchildren, Lisa (Don) Smith, Greg (Beverley) Burton, Leslie (Steve) Wiseman, Tina (Ben) Panzica, Tanya (Scott) Fick, Tamara (Costin) Beliciu, and Jason Head; along with step-grandchildren, Sheldon Frampton, Michelle (Weldon) Flynn and Shannon Frampton. Survived also by those who knew her as 'Oma' are her 23 great-grandchildren and eight great-great-grandchildren. She loved her family dearly and made each one feel like they were her favourite.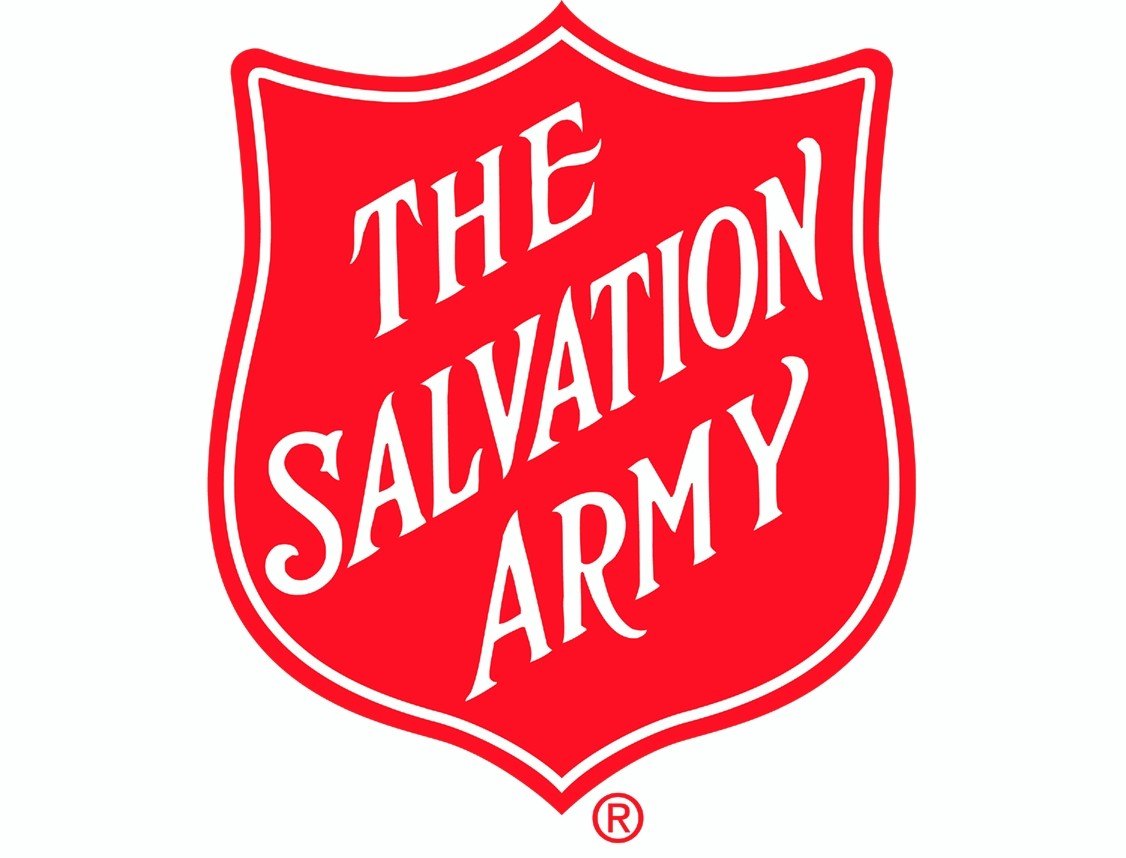 Tena married her husband, Bill in Hilversum Holland at the end of WWII and soon followed him to Canada to build their life together. Years later, they headed to the Salvation Army College for Officer Training in Toronto to become officers (ministers) with the "Great Hearts" session. As ordained ministers they lived and served in several places from coast to coast in Canada, making a lasting impact on everyone they met. She loved to serve her community.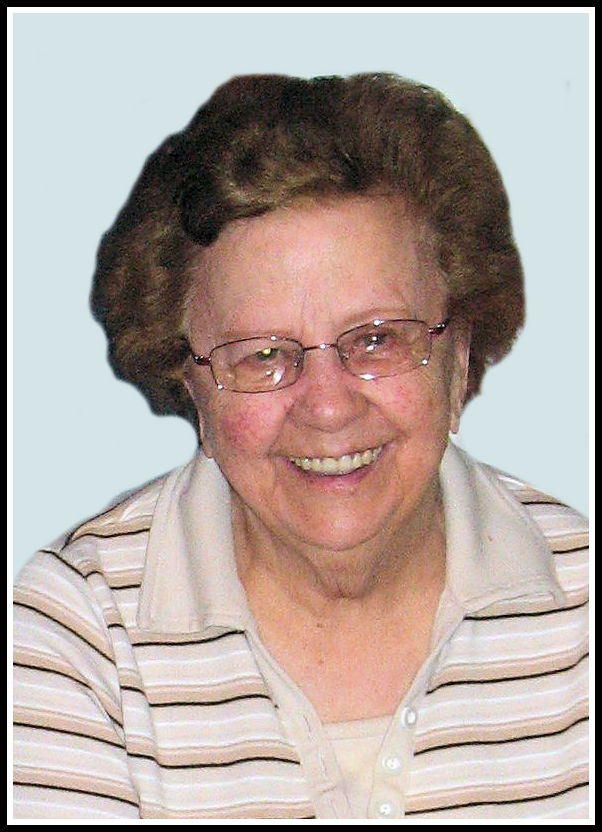 Tena was a lover of life and people, having an open door and hospitable heart. She was known for her baking and preserving, telling a good story and enjoying a good laugh. Her favourite past time was playing and winning at cards even if it meant the occasional cheat. More than anything, she loved to spend time with her family.
The family would like to thank the staff at Habourstone Enhanced Care who lovingly cared for Tena in her last days.
We love you 'Dear', 'Mom', 'Nan', 'Oma', Sis', and 'Major'. You will be dearly missed and forever in our hearts. Rest now, in the arms of Jesus.
Visitation for the late Tena Head will be held at the Pier Community Funeral Home, Whitney Pier, 1092 Victoria Rd. (entrance on Church Street) on Friday, October 22, 2021, from 2-4 and 7-9 pm. The funeral service will be held on Sunday, October 24, 2021, at 3 p.m. in The Salvation Army, Inglis Street, Sydney with Lt. Colonels, Morris and Wanda Vincent officiating. Interment will follow in Eastmount Cemetery, Whitney Pier.
Covid protocols will be practiced at the service and for those unable to attend, Live Streaming will be available on Sydney Community Church's Facebook Page.
Click Here: linktr.ee/SydneyCC
Donations in memory of Tena may be made to The Salvation Army Sydney Community Church.
Funeral arrangements are entrusted to the care and direction of Pier Community Funeral Home.

Online Condolences
Dear Bill, Louise, Max, and families…Sincere condolences on the loss of your wife and mother. Tena was a lovely friendly lady and it saddens me to hear of her passing. I shall always remember her with great fondness.
Sincerely Brenda ( Danuta's secretary)                                                                                                                                                                                                From:  Brenda Lockman