Louisbourg NS / Waynesboro Virginia USA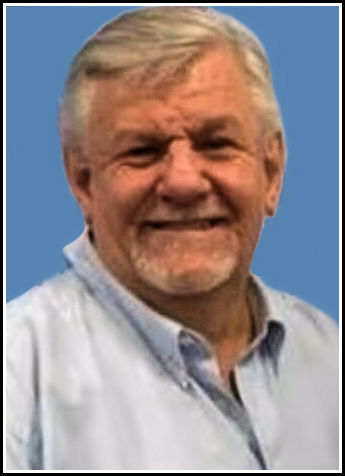 It is with a heavy heart we, the family, announce the passing through of Bishop. Wayne Chant on Tuesday, August 17, 2021, at Augusta Health in Fishersville Virginia USA.
Wayne was the son of the (late) Walter and Beudah (Myers) Chant. He was the pastor of Celebration Church of God in Waynesboro, Virginia USA.
Beside his mother, Wayne is survived by his wife, Sherry; children, Kyla, Josiah (Stephanie) and Kandace; grandchildren A.J., Abby, Jayden, Charlize, Jaxxon, Sophia, Skyler, Italy, Ezekiel Aulden, Chantal, Peyten; stepchildren, Trinity and Matthew; brothers, Roger, Bishop. Maynard (Janet), Rev. Sheldon (Florence), Rev. Jamie (Darlene); sisters, Rosette (Rev. William Legge), Kimberley (Vince Penney) and a host of nieces and nephews, who think he was the funniest man in the world.
Wayne left this present world and joined his Heavenly Father and was preceded by his father, Walter A. Chant and brother, Moyle Buchanan.
Wayne and Sherry had just celebrated their 40th wedding anniversary and his 61st birthday and were talking about what he would be doing in the near future as God continued to heal him, but God had better plans for him. Wayne was always grounded in the word of God, living it and believing it in its entirety.
Wayne was a pioneer in the faith building and pastoring churches throughout his ministry, touching lives in places like Nova Scotia, New Brunswick, Ontario, South Dakota and Virginia.
He had been a Christian most of his life, at one point being the only outspoken Christian kid in town. He never shied away from sharing the love of Jesus to all who would hear it. So many have stories about encountering Wayne and his kindness, "Wayne gave me tracks in grade 8, answered all my bible questions, and took me to church on Sunday. Some sew, some water, what a great example of the Christ life. I would gladly trade my rewards in heaven for his."
Another one spoke "Wayne was always there during important decision-making points in my life, quietly speaking words of encouragement that were prompted by the Holy Spirit. He showed up at parties to take me home when I was struggling in my faith as a new believer, I'll never forget Wayne for teaching me what real friendship looks like."
Wayne was an amazing son, husband, father, grandfather, brother, uncle, pastor, and friend. Countless people have experienced salvation and relationship with Jesus because of Wayne fasting and praying for them, some for 40 days. He never ceased preaching and believing for miracles in the lives of others and well as his own.
Everyone who knew Wayne, knew his laugh, his joy, and his genuine enjoyment of family around the table. His kindness was disarming, and it gave him the talent to make friends where he went. He was always a jokester; he loved a good prank and was known for his sneaky tricks. He always tried to "get ya", sometimes succeeding, but always giving away his motive with a small childlike grin.
Learning from his father and mother, Wayne was a wonderful piano player and singer, always worshiping with a smile because he was doing something he truly loved. He is now in his element, worshipping, face to face with the One who we were created to worship in the first place.
We as a family, ask that, as you mourn with us, celebrate and share with us and others the experiences you had with Wayne as a pastor and friend. Our hearts grieve knowing that he is no longer presence here in physical form. But who he really is, his love and joy are greater now then its ever been and that gives us strength and courage here, we are filled with hope we will be seeing him again.

Celebration of Life for the late Bishop Wayne Chant will be held at 2 p.m. on Thursday, October 21, 2021, at Sacred Heart Downtown, 217 George Street, Sydney with Rev. Sheldon Chant officiating. Covid protocols will be practiced at the service and for those unable to attend, Live Streaming will be available on our website.
Click Here:  (20+) Live Stream Funeral Page Cape Breton | Facebook
Funeral arrangements are entrusted to the care and direction of Pier Community Funeral Home.

Online Condolences
I'm one whom he didn't shy from. In June of 1976, I stayed at the Chant home and it was a 16 year old boy who shared the gospel with me. Perhaps it was 15 minutes after my first meal at the home. Because Wayne sharing with me the gospel I received and embraced Christ as my Saviour through the words of Jesus……………' Matthew 11: 28. "Come unto me, all ye that labour and are heavy laden, and I will give you rest."          From:  Theodore Chiasson
Dear Rev. Sheldon & all the family:
Our deepest condolences to you all in the passing of your brother. May God in His great love comfort your hearts and surround you with His peace.                                                                                                     From:  Rev. Marsha Allen & Pastor Charles Allen
Dennis and I are so sorry for your loss . Beulah ,Sheldon and families I know you are heartbroken but You will meet again and it will be amazing!                                                                                                         From:  Dennis and Florence Wadden