Mississauga, Ontario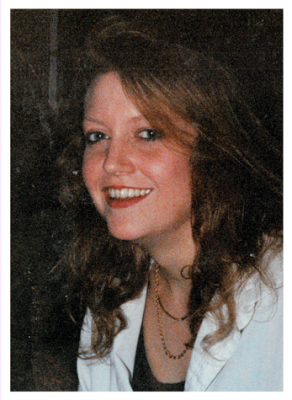 We, the  family, regret to announce the passing of Karen Zahara, wife, mother, daughter, sister, aunt and friend to many. Karen left us way too soon on Tuesday, September 28, 2021, at Trillium Hospital, Mississauga, Ontario after a brief battle with cancer. She waited until her husband, parents and all five sisters and brothers made it to her bedside before she passed. We will cherish this final act of love forever.
Born in Sydney, Nova Scotia, she was the much-loved daughter of Stewart (Barbara) Zahara and the late Theresa (Oliver) Zahara. Karen was proud of her Cape Breton roots and was especially proud of being from Whitney Pier. She attended Whitney Pier Memorial and graduated from Holy Angels High.
Karen moved to Toronto at the age of eighteen, where she trained as a legal secretary. She held many positions at the Piazza Grape Juice Company where she worked for twenty plus years. She was a loving and compassionate person who enjoyed music, dancing, laughing, and storytelling. She had the most beautiful smile, piercing blue eyes and a personality that could light up your soul. She was funny, outgoing and vivacious, fiercely loyal to her friends and family. Most of all she was a devoted mother to her only child, Ryan. She truly had a heart of gold, and she will be sorely missed. When thinking of Karen, celebrate the good memories you have of her. Remember that life is fragile, short, and should be lived to the fullest.
Besides her father and stepmother, Karen is survived by her husband, Will Petrac; son, Ryan; brothers, Stewart (Patricia) Zahara, Brent (Michelle) Zahara and John (Liliana) Zahara; sisters, Carmie (Jody Harpell) and Cella (Daniel Baldwin); along with many aunts, uncles, nieces, nephews, cousins and friends. We would additionally like to acknowledge Mona and Charlene, for their lifelong friendships with Karen. She was predeceased by her mother, Theresa and grandparents, John and Lil Zahara, and Robert and Helena Oliver.
Karen's last wish was to be buried with her loving grandparents, Papa and Nanny Zahara. Please join us for a memorial service to celebrate the life of Karen Denise Zahara at The Pier Community Funeral Home, 1092 Victoria Road, Sydney, on Sunday, November 21, 2021 at 2 p.m. Interment will take place in Eastmount Cemetery, Whitney Pier. Covid protocols will be in place at the service and for those unable to attend, Live Streaming will be available on our website.
Click Here:  https://www.facebook.com/35925689617/live/
Grief is the price we pay for love.
Donations in memory of Karen may be made to a charity of one's choice.
Funeral arrangements are entrusted to the care and direction of Pier Community Funeral Home.

Online Condolences
Stewart, Barbara and family, please accept my sincere condolences on Karen's passing.
From:  Joe Black
Stewart, Barbara & family, we are very sorry to hear of your loss. Please accept our sincere condolences.
From:  Mike & Rita MacIsaac
Stewart, Barb and Family Condolences to you all May Karen RIP
From:  Mike and Debbie Snow
Our condolences to the Zahara family.
From:  John Shannon
Stu…..so very sorrow for your loss.
I will keep you and your family in my prayers and I'm sure your daughter is with you eternally.
From:  Xie macdonald
Dear Stewart & Barb
Our thoughts and prayers are with you and your family.
From:  Ralph and Mary Neville
Stewart sorry to hear the passing of your daughter
From:  Gerald Pino
We want to offer our condolences on the death of Karen. To all her family, to Stewart and Barbara, Carmie and Margaret, our thoughts and prayers are with you. We hope that wonderful memories of Karen will comfort you all as you go through this difficult time.                                                                                 From:  Regina and Colleen Gillis