South Bar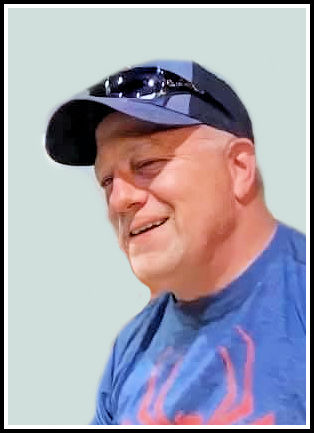 It is with profound sadness and disbelief we announce the sudden passing of our beloved husband, son, father, grandfather and friend, Roderick 'Roddy' Anthony Joseph Sweeney. On the evening of Wednesday, September 8, 2021, Rodney was able to fulfill the most honorable task. He was a donor, and he is going to help many families.
Born on August 11, 1976, in St. John's, NL, Roddy was the son of Agnes Sweeney and the late Richard Nolan.
You would find Rodney spending time with his family, visiting with his buddies, Fred Tighe and Ray MacIssac, working or fixing his vehicles. Over his short life, he was employed by many employers. Currently employed by Pro-Ex, Roddy loved his job and the people he shared it with, especially Blake and Fred.
Besides his mother, Roddy is survived by the love of his life, Connie Tighe; son, Timmy; daughter-in-law Courtney; most special girl, his granddaughter, Lilly; as well as a number of family members in Corner Brook, NL and his fur babies, Chico and Ginger, who will miss him tremendously.
Besides his father, Roddy is predeceased by grandparents, Angela and Joseph Sweeney, Corner Brook, NL; mother-in-law, Kay Tighe; brother-in-law, Buddy Tighe; special nephew, Joneil Hanna and his best fur friend, Whitey.
We would like to thank the EMTs, Dr. Holmes and the staff at the Cape Breton Regional Hospital for there care of Roddy in his time of need.
There will be no visitation for the late Roddy Sweeney. Memorial Mass will be celebrated on Monday, September 13, 2021 at 10 a.m. in Holy Redeemer Church, Whitney Pier with Fr. Paul Murphy officiating. Another service and interment will take place in Corner Brook, NL at a later date.
Donations in memory of Roddy may be made to the Joneil Hanna Memorial Fund at Memorial Composite High
School.
Funeral arrangements are entrusted to the care and direction of Pier Community Funeral Home.
"It's a mystery to me. We have a greed with which we have agreed. You think you have to want more than you need. Until you have it all you won't be free. Society, you're a crazy breed. I hope you're not lonely without me"
(Society by Eddie Vedder – These are the lyrics to one of Roddy's favorite song)

Online Condolences
Sorry for your loss
From:  Crystal march