Sydney Forks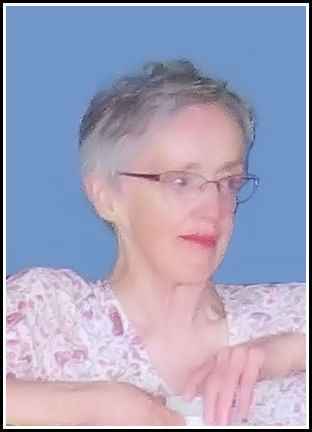 It is with heavy hearts that we, the family, announce the passing of Mary Irene Georgina (Black) Miller, beloved wife of Alexander W. Miller, on Saturday, September 4, 2021, at the Cape Breton Regional Hospital, Sydney.
Born February 22, 1936, in Sydney, Irene was the youngest child of the late Michael and Christina (MacNeil) Black. She was the last remaining member of her immediate family, predeceased by siblings, Theresa, Genevieve 'Veva', Josephine 'Josie', Frances, Valentine, Michael 'Mickey', Marguerite 'Margie' and Alexander 'Lex'.
A 1958 graduate of St. Rita's Hospital School of Nursing, Irene married Alex on September 5, 1959, and they built their home and raised their family in Sydney Forks. A lifelong crafter, she filled their home and the homes of many others with her varied creations. Strong in her faith, Irene was a member of Our Lady of Fatima parish.
Besides her husband Alex, Irene is survived by her daughter, Maureen (John) Devine and their sons, Sean and Liam; sons, Michael (Marieanne) and their son, Dan; Robert (Colette) and their children, Andrew and Alyson; as well as her extended family.
The family wish to thank family doctor, Susan MacLeod and the health care team Unit 3B CBRH for their care of Irene in her time of need.
Cremation has taken place. There will be no visitation for the late Irene Miller at this time. A Memorial Mass will be celebrated at a later date in Our Lady of Fatima Church, Sydney River with Fr. Patrick O'Neill officiating. Interment will be in Resurrection Cemetery, Sydney Forks.
Donations in memory of Irene may be made to the CB Hospice Building Campaign or to Muscular Dystrophy Canada.
Funeral arrangements are entrusted to the care and direction of Pier Community Funeral Home.
Rest easy Mom. Your earthly struggles are done.

Online Condolences
I was sorry to read of the passing of Irene. May she Rest In Peace.
From:  Linda MacKinnon
Alex Maureen and Family, so sorry to hear of your mother's passing, she was a beautiful kind person that I thought of often. Sending you prayers and hugs
From:  Shirley Price
So sorry to hear of Irene's passing. So many lovely memories of her. My sincere condolences to the family.
From:  Robina Richards (O'Grady)
So sorry for your loss . Irene was a lovely
Lady . my deepest condolences to the family.
From:  Jane Mac Donald
I offer deepest sympathy to Reenie's family and hope that you find comfort in treasured memories and in the knowledge that she is at peace. Her mother, and my grandmother Mary Lucy Gillis of MacKinnon Harbour, were sisters. We, Mildred's children, met Reenie on only a few occasions but remember fondly her kindness and noted her kind and gentle manner. Hold each other tightly and know that you are thought of. Theresa (MacNeil) Mildred Gillis' daughter.
From:  Theresa MacNeil
Alex, Maureen, Michael, Robert and families
So sorry for your loss. May you find comfort in the good times you shared with Irene.
From:  Cal and Marie LeDrew
Maureen,
I'd like to extend my sympathies to you and Michael, Robert and your dad. I'm very sorry to hear about your mom.
From:  Wanda Chezenko