Sydney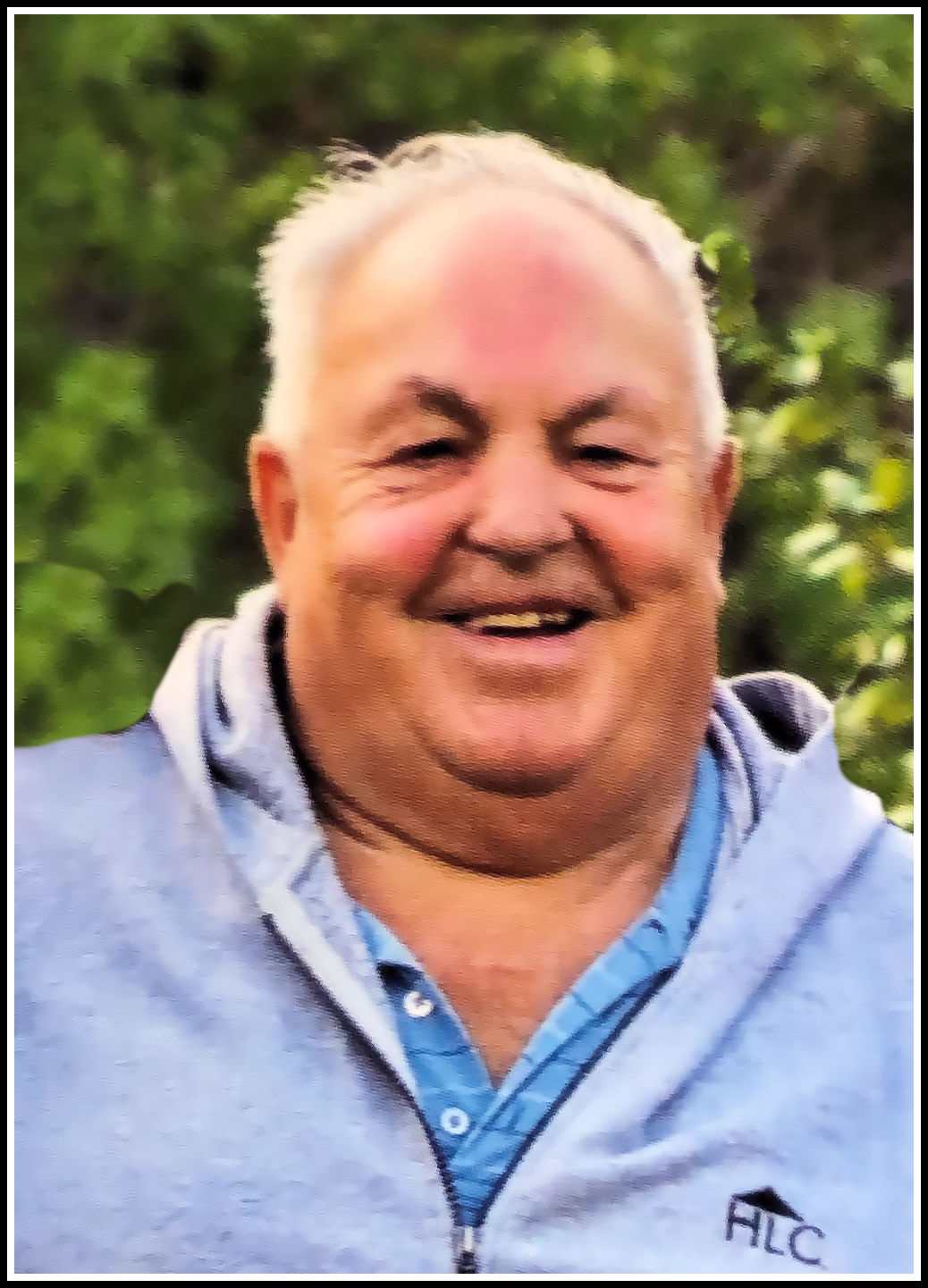 It is with heartfelt sadness that we, the family, announce the passing of Andrew Ignatius 'Nick' MacDonald, age 86, on Saturday, September 18, 2021, at Harbourstone Enhanced Care, Sydney.
Born on February 1, 1935, at MacLeod's Hill, Sydney, Nick was a son of the late Andrew and Nora (Burke) MacDonald.
Nick is survived by his children, Debbie (Paul) Doyle, Carmel (John) Gallant, Marlene Gallant, Andrew (Shannon), Robert (Georgios Dimotsantos), and Mary Helen (Philip) Thompson; siblings, Vince, John 'Dicker' (Joanne), and Helen (Gerald 'Bucky') Gallant; as well as many grandchildren and great-grandchildren.
Besides his parents, Nick was predeceased by his wives, Florence MacPhee & Mary Fraser; siblings, Anna Champion, Theresa MacDonald, Catherine Bungay, Evie Macleod, Charles, Jim, and Joe; son-in-law, Russell Gallant and granddaughter, Jennifer Doyle.
Nick took work where he found it, from hauling coal, garbage collecting, as a milkman, and a short stint pipefitting. He was loved by all. He was a great storyteller. Throughout his life, people who met him even once were struck by his charm and his unique twinkle in his eye. At home, he liked gardening, growing veggies and flowers, watching Blue Jays baseball, fishing, hunting, and going to the pensioners club to play tarabish.
Nick's family would like to thank the staff at Harbourstone, Mira Bay, for their hard work, kindness and compassion when taking care of Dad, especially chatting and playing a game of crib. The family would also like to thank the Palliative Care team for their support during his time of need.
Visitation for the late Nick MacDonald will be held at the Pier Community Funeral Home, Whitney Pier, 1092 Victoria Rd. (entrance on Church Street) on Wednesday, September 22, 2021, from 5-8 p.m. Funeral Mass will be celebrated on Thursday, September 23, 2021, at 10 a.m. in Holy Redeemer Church, Whitney Pier with Fr. Paul Murphy officiating. Interment will be in Resurrection Cemetery, Sydney Forks.
Covid protocols must be practiced at the visitation and service.
Donations in memory of Nick may be made to a charity of one's choice.
Funeral arrangements are entrusted to the care and direction of Pier Community Funeral Home.

Online Condolences
To: Andrew and the entire MacDonald Family
Our most sincere condolences and sympathy on the passing of Nick, he was a great guy and will certainly be missed. May God have mercy on his soul and welcome him into eternal life in heaven, with the others who have gone before him, RIP
From:  Dan & Nancy Smith
To the Macdonald family on your loss my deepest sympathy to all nick was a great guy looked forward to meet him always had a story r.i.p nick
From:  Farley Huntington
So sorry. Nick was a sweetheart. My mom Lillian Jennings, was in the Mira Bay community too, until she passed recently, at 101 yrs. The nurses all loved him. Every day, Nick would greet us at lunch time. A beautiful man. Sincere condolences, Lois
From:  Lois Boutilier
Deb so sorry for your lost our prayers and love are with you and all the families
From:  Alice n Gerard McNamara
To the MacDonald family sending depest condolances to you on the passing of your dad .I am an old neighbour who use to live in the trailer on the hill thinking of you all
From:  Beth Hynes
Debbie and family: my sincere condolences on your fathers passing. Keep your memories close to your heart.
From:  Mary Beth LeBlanc
sorry for your loss of your brother and to his sons and all family members nick was well liked we played darts with him
From: Fred and Mary Broussard
To Robert and the rest of the MacDonalds, our sincere condolences. Nick was a lovely and wonderful man who always treated me like family. He was always a source of laughter and stories. We will miss him dearly.
From:  Sung and EJ
Our thoughts and prayers are with you all at this sad time. We have so many wonderful memories of Nick , every one involving a story or a joke and that great laugh of his. He really was a bright light in this world and he will be missed. Love , Dale , Ainsley and Drew MacDonald
From:  Dale MacDonald
Debbie, Carmel, Marlene, Andrew, Robert and Mary Helen condolences to all and your families. Loosing a father leaves a large empty space in your family. Rest In Peace Big Nick. Lynne and Lorne O'Neill
From:  Lynne Lorne O'Neill
I always had a smile on my face watching one of the staff and Nick playing many games of crib while visiting my mom at Harbourstone. May your warm memories and loved ones help you through this difficult time, very sincerely,
From:  Anne Marie Quirk