Whitney Pier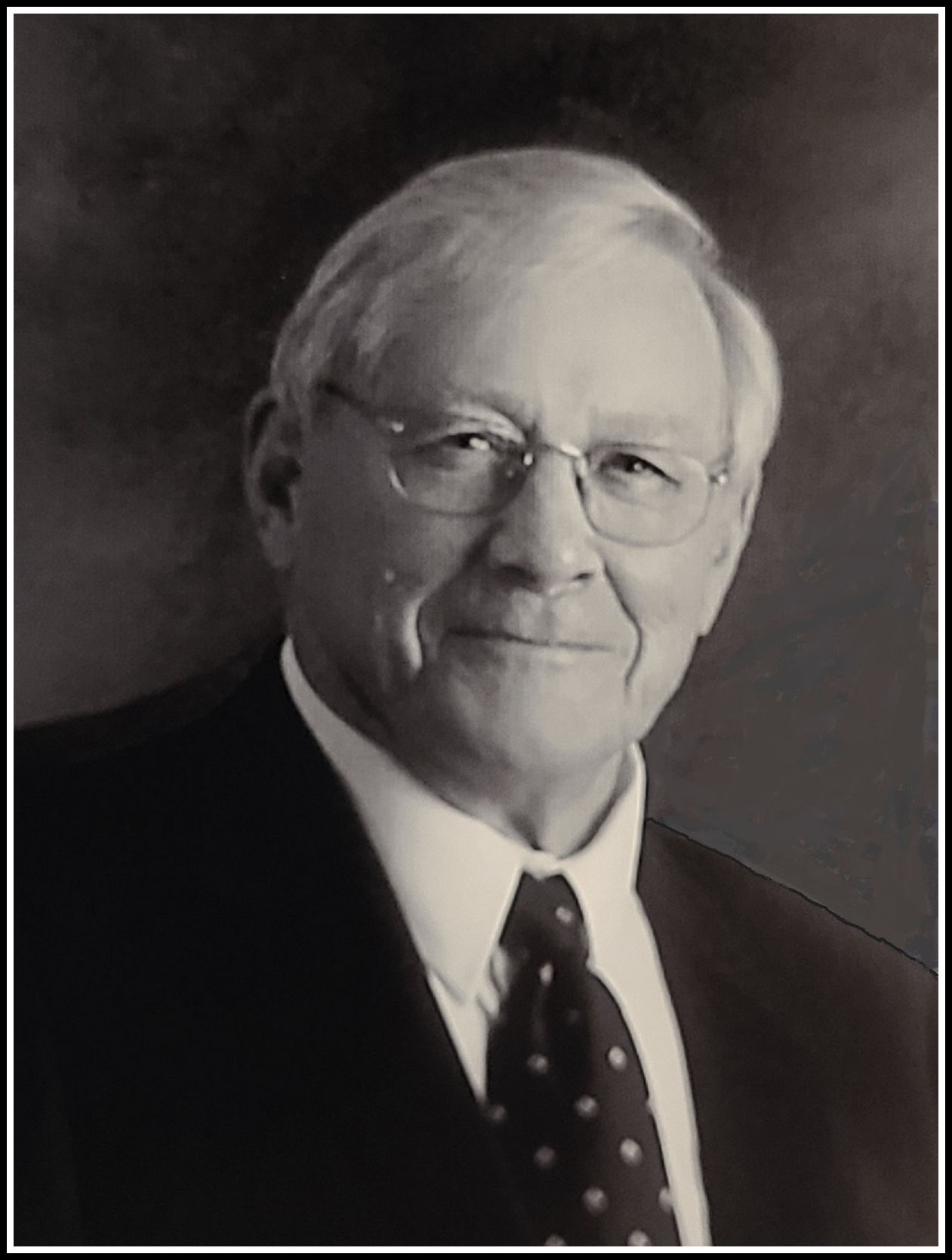 It is with profound sadness that we, the family announce the peaceful death of our father, Earle J Healey, age 95, of Whitney Pier, on Sunday, September 12, 2021, at Harbourstone Enhanced Care. He was the son of the late Elizabeth and John Healey. He was a loving and devoted husband to Margie (Delaney) his wife of 64 years, who passed away last year. They had a beautiful life together.
Dad was a Pier boy through and through, and after they married, he convinced his Ashby bride to move to his beloved Whitney Pier, where they built their home on Oakville Drive. This was a great place where neighbours were like family, and everyone got along. The men of Oakville Drive were hard working steel plant and sheet metal workers who would gather on front steps to discuss the day's events, share stories, a joke or two and solve world problems. Dad was the last of these fine men to pass away. We are forever grateful to our parents for raising us in such an incredible neighbourhood.
Dad was employed at Sydney Steel, Sysco railroad for over 45 years. He was a devoted Catholic, a member of Holy Redeemer Church and served in the HR Men's Club for over 35 years.
Dad was a great family man, a caring father, a hard worker and a good provider. Time spent with family brought him happiness. Whether it was gathering around the dining table for special occasions, going on trips together or impromptu visits, he loved to see us gathered near. His grandchildren and great-grandchildren brought him joy. He loved to hear about their adventures and accomplishments. They never left the house without him giving them a piece of advice and a few dollars in their pockets.
Dad enjoyed the simple pleasures of life; reading, picking blueberries, skating, swimming at Polar Bear beach, telling a good joke, watching Blue Jays games, summer cottage rentals at Ingonish, frequent chats with his sister Mutts in the States and enjoying a hot cup of black tea with something sweet, while listening to mom play all the old tunes on the piano or ukulele. Dad loved to walk and would often stroll to his sister Edith's place for a visit or to his sister Marguerite's for a cup of tea and an update on family from away. It was so important for him to stay connected.
Earle is survived by his four children, Evelyn Young (John), Vincent, Kelley Laughlin (Brian) and Jo-Anne (Dr. Kory Tuominen); grandchildren, Melanie Fewer (Mark Gentile), Hollie Fewer (Tyler Walsh), Robert Young, Katy Mahoney, Grant, Spencer, Ellie and Kent Tuominen; great-grandchildren, Camden and Blake Gentile, Carter Walsh, Braeden and Meredith MacNeil. Special mention to his furry companion, Rassle. He is survived by his sister, Mutts Burke.
Earle was predeceased by his wife, Margie; brothers, Phil and Jervas; sisters, Marguerite Burke, Edith Healey and Sister Evelyn Healey.
Earle is also survived by his in-laws, Agnes MacIntyre, Pat and Myrna Delaney, Joe Delaney, Marie, Marg and Cecelia (Delaney), Jerry and Warna Delaney along with many nieces and nephews. In his final days Dad was at peace surrounded by his family.
We would like to extend our heartfelt thanks to Dr. Hall along with Dad's Harbourstone family, who so lovingly referred to him as Papa, for your dedication, care and compassion. Special thanks to Yvonne Head who ministered to dad with her many prayers.
Visitation for the late James Earle Healey will be held at the Pier Community Funeral Home, Whitney Pier, 1092 Victoria Rd. (entrance on Church Street) on Thursday, September 16, 2021, from 5-8 pm. Funeral Mass will be celebrated at Holy Redeemer Church on Friday, September 17, 2021, at 10 a.m. with Fr. Paul Murphy officiating. Interment will take place in Resurrection Cemetery, Sydney Forks. Covid protocols will be practiced at the Mass and for those unable to attend Live Streaming will be available on Holy Redeemer's Facebook page..
Donations in Earle's memory may be made to the Horizon Achievement Centre or Holy Redeemer Building Fund.
Funeral arrangements are entrusted to the care and direction of Pier Community Funeral Home.
Dad, we'll always remember your infectious laugh and your great sense of humour. We know that you are with mom in heaven. Until we meet again…

Online Condolences
Very sorry to hear of your Dad's passing. I remember him very well, Earl and your mom were always kind to all the kids on Oakville and Argosy Streets. My thoughts and prayers are with you.
From:  Joe Walsh
Our deepest condolences on the passing of your dad Earle. Evelyn, Vincent, Kelly Joanne and families we are so sorry for your loss, love Beverly Young, Ellen and Gary Landry.
From:  Ellen Landry/Bev Young
My sincere condolences on the loss of your great Dad.
From:  Stephanie (Melnick) Black
Please accept my condolence for your loss. I knew your father and mother when I was a young boy and they were very nice people. When your dad was in the hospital I would be looking after his needs. He was a fine gentleman. God bless him.
From:  Micheal Ranni
Please accept my sincere condolences. A beautiful tribute
From:  Wanda Fedora
A Memory is a keepsake of time that lives forever in our hearts. A gift in memory of your loved one has been made to the ALS Society of NB & NS, may it bring you comfort in this difficult time.
From:  Dennis Wall
So sorry to hear of your dads passing. Take comfort in the many memories you all have to cherish. My deepest sympathy to all of you at this difficult time.
From:  Cathy Agnew (Hawco)
Thoughts and prayers to the Healey family, may you all cherish the beautiful memories of your dad.
From:  Maureen Moulins
Kelly and Brian, So sorry for your loss
From:  Wayne and EILEEN XOXO
Kelly and Brian
So sorry to hear about your dad. My thoughts are with you and your family. My daughter Lauren met him
when she worked at the home she enjoyed visiting him and loved his sense of humour.
From:  Colleen and Eric MacLeod
Dear Evelyn and family: I was so sorry to hear of the loss of your dad. Any time i met him he was always pleasant and smiling.my condolences on your great loss.
From:  Ruth (LeBlanc) Shea
R.I.P. Earle, a real gentleman in the truest sense of the word. Sincere condolences to Vince, Evelyn, Kelly and Joanne.
From:  Gerald Davis
Sending our thoughts and prayers are to Earle's family.
From:  Ruth, Brian & Kate Delaney
My condolences to all family members. I grew up on East James St in the 1940's, '50's & '60's Evelyn taught me in 2nd grade & I remember Muttsy. RIP Earle.
From:  JoAnne (MacDonald) Kingsbury