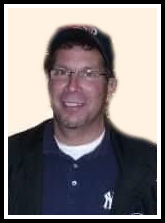 It is with an extremely heavy heart that we, the family, announce the death of my dear husband, Dale Howard Desmond.
Dale H. Desmond, age 60, Ottawa, Ontario passed away on Monday, September 20, 2021 in the Ottawa Civic Hospital.
Born in Toronto, Ontario, Dale was the proud son of the late Albert 'Junior' and Joyce Georgina Desmond.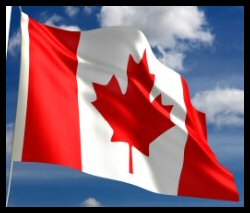 Dale joined the Canadian Armed Forces in 1981 and served several tours of duty including six months in 1985 in the Golan Heights, Israel and five years at Canadian Forces Base Lahr, Germany from 1986 through 1991. He achieved the rank of Master Corporal.
Dale missed his true calling. He was a real comedian and was quicker than a bullet in his responses to any questions asked and could keep you laughing until your stomach hurt.
Dale had a kind heart and assisted many privately.
Dale is survived by his wife, Anna (Bishop) Desmond, three children, Samone, Aaron, Darnell and three grandchildren, Elijah, Samarah and Cameron, all from Ottawa. Dale is also survived by his sisters, Sheryl Desmond, Maple Ridge, BC, and Tanya Webber, Sydney; aunts, Ann, Toronto, Marie, and Muriel, both from Sydney; uncle, Frankie Desmond, St. Thomas, ON; in-laws, Karl (Donna Bishop), Susan (Joe) Estwick, Betty (Shaun MacLean), Lisa (John Chordis), Wayne Bishop, Rose Bishop, Lois Bishop; as well as several nieces, nephews and cousins. Also left to mourn is his dearest and true friend, Rubin 'Rocky' Coward (a brother from another mother).
Besides his parents, Dale was also predeceased by maternal grandparents, Ina and George Woods; paternal grandparents, Theresa and Albert Desmond Sr.; step-grandfather, Jim Smith; uncle, David Desmond, cousins, Albert and Travis and in-laws, Eva and Joseph Bishop.
Memorial service for the late Dale H. Desmond will be held in Sydney, to be announced at a later date. Interment will take place in Resurrection Cemetery, Sydney Forks.
Donations in memory of Dale may be made to the Whitney Pier Boys and Girls Club or to a charity of choice.
Funeral arrangements are entrusted to the care and direction of Pier Community Funeral Home.

Online Condolences
I