Christmas Island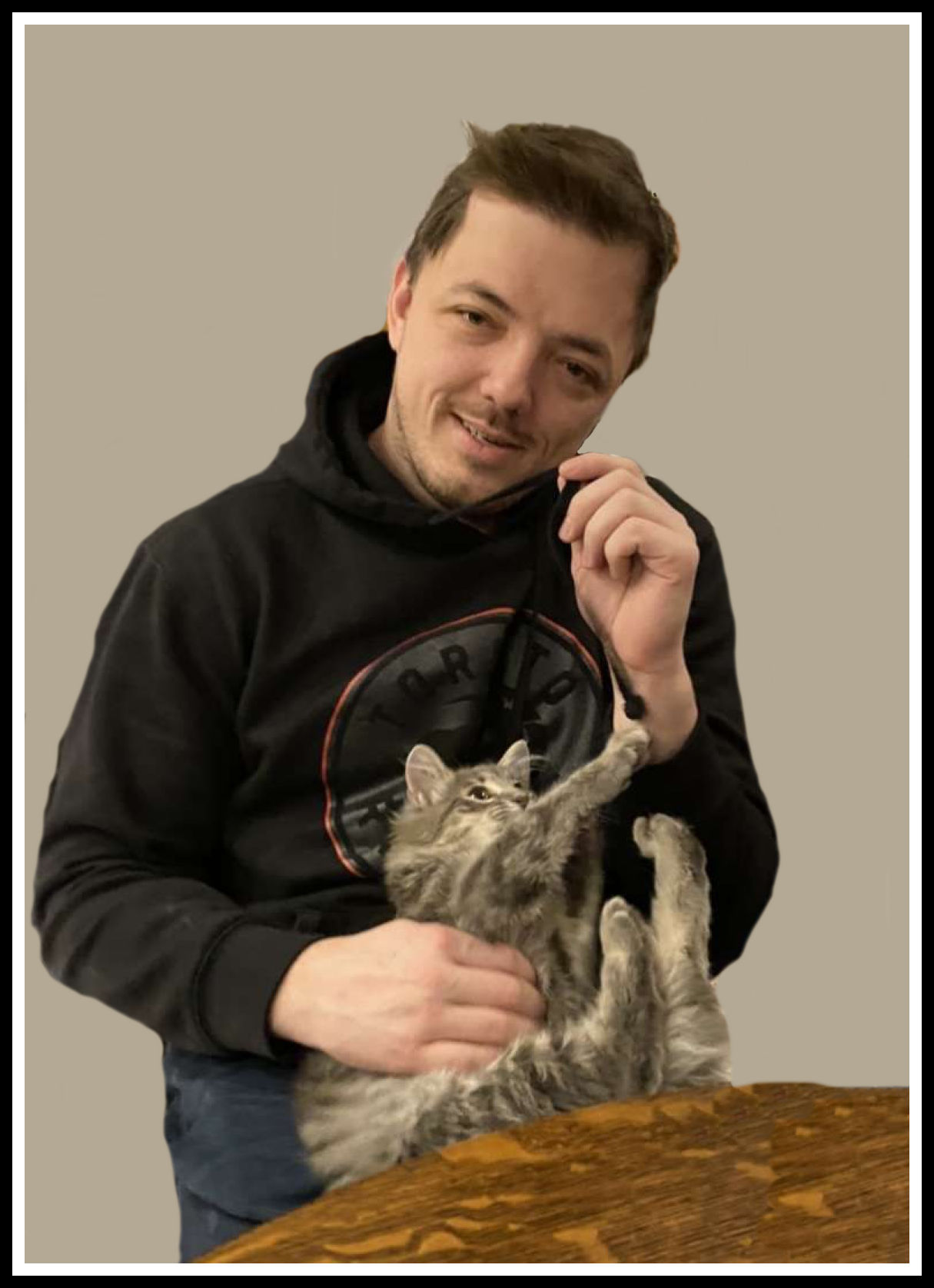 It is with heartfelt sorrow we, the family, regret to announce the sudden passing of Josh MacKinnon on Saturday, August 21, 2021, at the age of 26.
Josh was born November 9,1994 and lived most of his life in Christmas Island with his parents, Anita and Bernie MacMillan.
Besides his parents, Josh is survived by his brothers, Zac MacKinnon (Cassidy), Linden MacMillan, Zack Sheppard (Nicole), Kyle MacMillan (Allison), Ryan Smith and Leland Smith; sisters, Michaela MacMillan and Hope Ward; as well as his beloved cat, Daisy!
Josh was employed at Iona Heights Inn – Frolic and Folk Pub in various capacities. He was known as a hard worker who rarely turned down the opportunity to lend a helping hand to anyone in need. Josh was a wise, giving and loving person, and a wonderful brother and son, as he's an everlasting gentleman and mentor. Josh could genuinely make anyone smile and brighten their day. He was a fan of all sports, but he was the biggest fan of the Montreal Canadians. Josh was crowned "The Tarbish King" here in Christmas Island! Regardless of DNA, Josh shared his whole heart with both birth and foster siblings. There's only one thing more precious than time and that is who we spend it with. Josh's priority was always his family. Those who worked with him were also considered part of his extended family due to the special bonds that tied them together at the Iona Heights Inn. Forever will Josh live within our hearts.
Josh has chosen to be an organ and tissue donor in order to continue helping people in the event of his passing. Donations in memory of Josh may be made to his favorite charity (SPCA) or perhaps do a kind deed for another!
A gathering of family and friends to celebrate the life of Josh will be held on Friday, August 27, 2021, from 12-3 p.m. at the Frolic and Folk, 4115 Hwy 223, Iona.
Funeral arrangements are entrusted to the care and direction of Pier Community Funeral Home.
MY BROTHER
As kids we lived together, we fought, we laughed and we cried.
We did not always show the love, that we both had inside.
We shared our dreams and plans, and some secrets too.
All the memories shared, is what bonds me now to you.
We grew to find we have a love that is very strong today.
It's all the love shared by our family, that will never fade away.
You are my brother not by choice, but by the nature of our births.
I could not have chosen a better one.
You were the best one on earth.
-Unknown.

Online Condolences
Our family has been blessed with the gift of knowing Josh and for sharing many precious memories with him. I always loved how he was so humble, kind and compassionate. Josh was a major contributor to his Judo club as he was very helpful when teaching the children, being a role model and for making everyone around him feel better. Josh and his beautiful family are people who we all should aspire to be influenced by. Please know that his family members can contact us anytime or come to spend time with us as we care for you all very much. So sorry for your loss and know that my family is always there for you. Love Mike.
From:  Mike and Brenda Macinnis and family
I knew Josh as a young boy . He was the sweetest little soul I had the pleasure to know . May Josh for Rest In Eternal Peace .
From:  Heather Hickey
Anita and family, so sorry to hear of Josh's passing, my thoughts and prayers are with you and your family.
From:  Jackie Matthews
Our deepest condolences to all the family for such a great loss. May the lord continue to give you strength and resignation. Prayers for the family.
From:  John Shaw and family
With our Deepest Sympathy to you and your family on the loss of your Son Anita. Prayers and Hugs
From:  Judith MacIntyre