Marion Bridge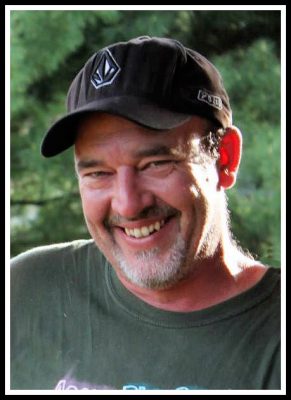 It is with broken hearts that we, the family of Aaron Joel Chettle, announce his sudden passing on Saturday August 7, 2021, at the age of 49, at his home in Marion Bridge.
Born on February 12, 1972, in Toronto, ON, Aaron was the son of June (John) Quigley and the late Lenord Chettle.
Aaron was employed as a maintenance supervisor with Cape Breton Island Housing and was a red seal carpenter by trade. Aaron loved the outdoors, and when he wasn't working you could usually find him on his boat fishing in the Mira River, tinkering around in his garage with his music playing way too loud, or enjoying his own little piece of paradise "Casa Chettle". His most recent hobby was perfecting the flavour of his newest batch of home brew beer, with lots of sampling involved of course.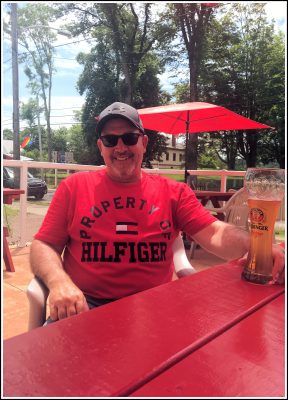 Aaron was the epitome of a "Family Man". He loved his family with all his heart and was always ready to lend a helping hand, or just get together to have some laughs and make some memories along the way.
Aaron will be dearly missed by his wife and best friend for the past 25 years, Crystal; three children, his oldest daughter, Megan Wicklum (David), New Waterford, his only son, James, Marion Bridge and his youngest daughter and "Bestie", Lauren, Marion Bridge. Aaron considered his three children his greatest gifts and was fiercely proud of all that they have accomplished. He was Grampa Chettle to one granddaughter, Unia Qualls, Ontario.
Also left to mourn Aaron is his mother, June Quigley (John), Oakville, ON and brother, Jason Chettle, Winchester, ON. Aaron will be missed terribly by his father-in-law, David Piercy and sisters-in-law, Vickie Dean and Katherine Manning. Aaron will be especially missed by his "brother from another mother", brother-in-law, Charles Boutilier, all of Sydney. Aaron leaves behind many nieces and nephews, who will miss his sense of humour and his crazy dance moves, as well as many uncles, aunts, cousins and friends in Ontario, who he spoke of often and always with a smile on his face.
Besides his father, Aaron was predeceased by his sister-in-law, Elaine (Lainey) Chettle, Winchester, ON.
Visitation and memorial service to celebrate the life of Aaron Chettle will be held at Pier Community Funeral Home, 1092 Victoria Rd. (entrance on Church St.) Whitney Pier on Saturday, August 14, 2021. A gathering of family and friends will take place from 9 to 10 a.m. with the memorial service to follow at 10 a.m. in the All Faith Chapel. Covid protocols will be practiced at the service and for those unable to attend, Live Streaming will be available on our website.
Donations in memory of Aaron may be made to a charity of one's choice.
Funeral arrangements are entrusted to the care and direction of Pier Community Funeral Home.

Online Condolences
Dear Crystal. I am truly sorry for the loss of your beloved husband and soulmate. I will never forget his beaming smile on your wedding day. Cherish all the wonderful memories he brought and know that your Sinai friends are thinking of you.
From:  Tanya Di Gregorio
My deepest & sincerest condolences to all the family on Aaron's passing & especially to my friend Jason on the passing of his brother. May God provide all of you strength during this very difficult time.
From:  Mary Scicluna Ferro
My thoughts and prayers are with you and your family. It was a joy to work with Aaron Chettle and I will never forget the warmth his smile brought to the office each time he comes to the CBIHA office.
You will always be in my hearts and memories.
May his gentle soul rest in peace.
Amen
From:  Olufemi Adesina
Extending my deepest condolences to the Chettle family at this time. I knew Aaron though his work at CBIHA and can say that his presence will be missed. He was a skilled tradesmen and respected by all. Aaron was always good for a story or two that always had a humorous tone. I pray that you receive comfort as you grieve this untimely and tremendous loss.
From:  Fred Gillis
Worked with Aaron at the Housing Authority for the past number of years. He will be missed. My deepest sympathy to the family.
From:  Cathy Burke