Sydney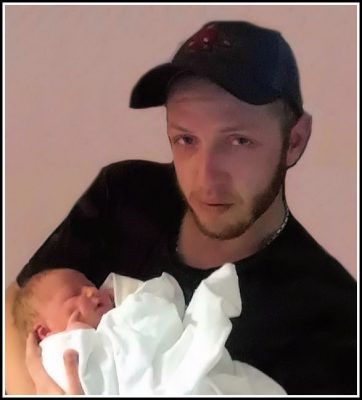 It is with broken hearts that we, the family, announce the sudden passing of our son, Matthew on Sunday, July 25, 2021 at home.
Matthew was the son of Darren Poirier and Stacy Walsh, Portage.
Matthew was a friend to everyone, if you needed help with something or a drive somewhere, he was always up to the task. Matthew would put his hand to work at anything, but especially enjoyed working on his stock car. It was his passion to get out on the track. Matthew recently began a trucking course at Breton Commercial that he absolutely loved. He couldn't wait to hit the highway.
Besides his parents, Matthew is survived by his grandfather, lifelong buddy and golf partner, Greg; sisters, Jessica (Steven LeCoure) and Chelsey; as well as many uncles, aunts, and cousins, especially his aunt, Cindy and uncle, John Bond, and his cousin and best pal, John. Lastly but certainly not least, Matthew is survived by his two children, Alex in Manitoba and his princess and love of his life, Savannah in Sydney.
Matthew was predeceased by his grandparents, Linda Walsh, Jim and Barbara Poirier.
There will be no visitation or service for the late Matthew Walsh.
Donations in memory of Matthew may be made to a charity of one's choice.
Funeral arrangements are entrusted to the care and direction of Pier Community Funeral Home.
"Our time on earth is limited, but our place in the universe is infinite"
"We all love you so much, to infinity and beyond."

Online Condolences
Stacy Darren Jessica Chelsey I am so deeply sorry may Matthew Rest in peace all my love Lorrie
From:  Lorrie Dawson
Stacey and Darren, so sorry for your loss ,thoughts and prayers ,God bless.
From:  Dawn and Mike Mac Neil
Stacy, Darren and family. We are so sorry to hear of the loss of your son. Our deepest condolences to you and your family. Our thoughts and prayers are with you at this difficult time.
From:  Joe and Janice Macintyre
So sorry for u loss I had the pleasure of knowing Matt through Macleod Safety. Rest in peace my good friend.
From:  Greg
Stacey I am so sorry for your loss my deepest condolences to you and your family.
From:  Loretta Brookman
My deepest condolences to Stacy and family. So sorry to hear of the loss of your dear son. Hugs
From:  Susanne Morrison
So very sorry for your loss. My condolences to you Stacy and your family
From:  Donna MacFarlane