Sydney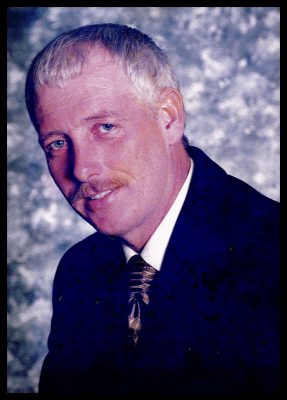 It is with heavy hearts we announce the passing of our father, Eric Sheppard on Saturday, July 31, 2021, after a fierce fight with cancer.
Eric was born on August 17, 1951, in Newfoundland. He left the rock as a teenager to explore the world and made his home in Cape Breton. A welder by trade, but he worked many jobs over the years: everything from the Dry Dock, owning his own successful business, the Incinerator, working away as a pipe fitter, Halifax shipyard, and lots of carpentry work. Eric's most passionate work came from helping family and friends with projects, whether it was building a deck or an entire house, Dad was your man. He put his heart and soul in making sure the job was done right and if he was unsure of something, he made sure to find the answer. He had old schoolwork ethic and work was extremely important to him. Eric worked right up til the day before he passed and loved the comradery of being with the guys.
When his children were young, Eric would stay up all night flooding the backyard rink and making sure it was level. He would hang lights in the trees so his kids along with all the neighborhood kids could enjoy his masterpiece even at night. Eric was a huge Montreal Canadiens fan and this year surely made him proud. He had a wonderful sense of humor and should hold some kind of a record for Dad jokes. He loved talking to people and hearing people's stories. Eric could make lifelong friends from chatting in a line at the hardware store. If he struck up a conversation with someone that didn't want to talk, Eric would say, "That's too bad, they missed out on some great conversation." There is no amount of words that could sum up the incredible human being and father that he was.
Eric is survived by his children, Hughie (Lillian), Eric (June), Nicole (Fred), and of course Nadine (Shawn), who he always treated as his own; his only sibling, Kevin (Gloria); seven grandchildren and five great-grandchildren. Dad is also survived by some really close friends like Eugene, Ernie and most recent pal, Charlie, he thought the world of you.
Eric was predeceased by his parents, Kathleen (Stewart) and Les.
We, the family would like to thank Dr. Khodadad and the wonderful staff at the Cape Breton cancer center along with palliative care unit for the care given to Eric during his time of need.
Dad, you left your mark on this world and things will be so different without you here.
Cremation has taken place. Memorial graveside service to celebrate the life of Eric Sheppard will be held at new Calvary Cemetery, Brooks Street, Whitney Pier on Friday, August 6, 2021, at 2 p.m. with Fr. Paul Murphy officiating.
Donations in memory of Eric may be made to the Holy Redeemer Cemetery Fund or charity of one's choice.
Funeral arrangements are entrusted to the care and direction of Pier Community Funeral Home.

Online Condolences
S