Pt. Edward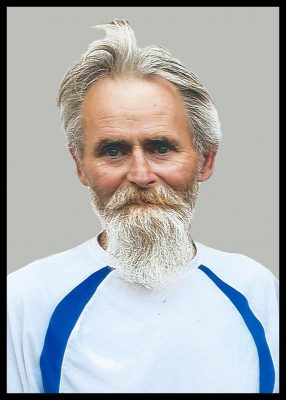 It is with broken hearts that the family of the late James Michael Griffiths regret to announce his peaceful passing on Saturday, July 31, 2021, at the Cape Breton Regional Hospital, Sydney.
Born on February 2, 1955, in Sydney, Jim was the son of the late Michael and Lillian (Spurvey) Griffiths.
Jim worked at the legendary Bol-Mor Lanes in Sydney for many years and known to many as "The Ol' Griff". He enjoyed the sport of bowling. He also worked at Thrifty Propane for many years and later traveled to Alberta working in the oil sands.
Jim is survived by his wife, Linda, ON; son, Michael (Katherine), ON; daughters, Amy (Ryan) and Kayla (Mark), both of Sydney, and his grandsons, Jonathan and Carson, both resided with him. He is also survived by one brother, Patrick; his great friend, John MacNeil; two goddaughters, Wendy Griffiths and Christa Lee Pyke; as well as numerous nieces and nephews.
Besides his parents, Jim was predeceased by brothers, Harold, Michael, David, Joseph and sisters, Theresa and Lillian.
Jim, an avid bowler and was part of one of the best bowling teams of the 80's with many accredited trophies. He retired from the oil sands to spend time with his family and friends. He enjoyed many poker nights with the boys. Jim thoroughly enjoyed many rounds of golf at Alderdale Greens with his golf buddies, including Leo Phillipo.
As per Jim's wishes cremation has taken place and a celebration of life in his honour will be held at 587 Rudderham Road from 2-4 and 6-8 p.m. on Wednesday, August 4, 2021. This gathering welcomes all family and friends.
In lieu of flowers, donations in memory of Jim may be made to Hospice Palliative Care Society of Cape Breton County.
Funeral arrangements are entrusted to the care and direction of Pier Community Funeral Home.

Online Condolences
To his family and friends, my deepest condolences. He was one of the coffee group at Tim Hortons on our way to work and he always made our day. He will be surely missed. God Bless "Griff"
From:  Brenda (Ponee) Dixon
Deepest sympathy, Jim & siblings grew up across the street from our big family on Victoria Road. Always a good laugh from Jimmy. He will be missed & is hopefully home now with his many siblings that have gone before him.                                                                                                                                                                                                                                                                                                                            From:  A.F.F.A.  Doddy Keel ( Whitney Pier)  Truro N.S.  –  Doddy
Dear Amy and family. We are so very sorry to hear of your Dad's passing. Jim was a great neighbour and friend. He will be missed. We will keep you all in our thoughts and prayers. God Bless you all in this time of sadness.
From:  Clare and Charles Oldford
My heart is broken….Jimmy treated me like a daughter in my younger years…he was always so good to me…..prayers to his family…
From:  Nancy Adams
The staff of Alderdale Greens would like to send our sincere condolences Rest in peace Jimmy. You will be missed
From:  Joanne
So sorry to hear of Jimmy's passing. I was a good friend of his brother Harold. We played ball together. Jimmy was a well liked guy and it was always nice to see him when I ran into him. He always had a funny sarcastic way of summing things up. RIP Jimmy.
From:  John MacDonald
To all the the family, no words can ease the hurt you feel. He was one hell of a person R.I.P Griff
From:  Farley Huntington