Sydney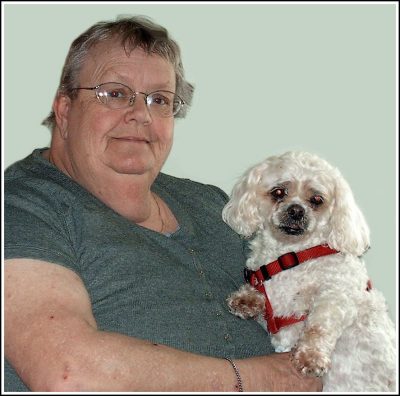 It is with great sadness, that we, the family of Mary Doreen French, announce her peaceful passing at the Cape Breton Regional Hospital, Sydney on the morning of Wednesday, June 30, 2021.
Born on October 28, 1942, in Sydney, Doreen was the daughter of the late Charlie and Etta (MacDonald) French.
Growing up in Whitney Pier where she lived with her grandfather, 'Poppy' John Neily MacDonald, Doreen was very close with him, and he was very good to her. Poppy raced horses for a living, so she spent many hours with him around the horses, which she loved.
After high school and taking business courses, Doreen found her real passion in life when she opened her own business, Ingo Dairy and Deli Sub Shop in Ingonish. She was a natural entrepreneur. She loved every minute working in the shop and Doreen's subs are still well known. The shop was always filled with people and laughter. It gave Doreen great joy to chat with the customers and get to know the families who frequented her establishment. She cherished her photo wall of all the young children who came to the shop with their families to purchase subs, it was always fun to see the pictures change over the years as they grew. Doreen always had a great supply of nieces to help her work the shop as they grew up.
In her free time, Doreen loved to enjoy the beauty of Ingonish by hiking the trails, swimming, camping, and driving her motorcycle with Lois and Bill. She had a real love for nature, except snakes. Doreen's world revolved around family and friends. She spent all of her time with her mother, Etta French, her sister, Mel Burke, brother-in-law, David Burke, her other sister/best friend, Lois Schemm and brother-in-law/best friend William (Bill) Schemm.
Doreen lived with Lois and Bill for over 50 years in MacAdams Lake, spending everyday with Adelle Schemm, who quickly became the daughter she never had. Doreen had another love, it was her dogs, Snugs, Willow and Patches, who were her constant companions.
Besides her parents, Doreen was predeceased by her sister, Mel Burke; brothers-in-law, David Burke and William (Bill) Schemm.
Doreen is survived by her sister, Lois Schemm; daughter, Adelle Schemm (John); grandchildren, Tate and Drew Schemm; cousins, Kelly MacDonald, Susan MacDonald, Patti MacDonald, and nieces, Kim Burke, Karen Galarneau (Pat), Kerri Burke and Kyla Burke (Craig). She also has many grand nieces and nephews whom she loved dearly.
A special thank you to Patti MacDonald for the constant time spent with Doreen on this journey. Also, 3B staff, especially Paulina, Brittany and Catherine, who treated her with the utmost compassion and kindness.
Memorial service to celebrate the life of Doreen French will be held at Pier Community Funeral Home, 1092 Victoria Rd. (entrance on Church St.), Whitney Pier on Monday, July 5, 2021, at 3 p.m. with Fr. Paul Murphy officiating. Interment will take place in St. Alphonsus Cemetery, Victoria Mines.
Covid Protocols will be practiced at the service.
Donations in memory of Doreen may be made to a charity of one's choice.
Funeral arrangements are entrusted to the care and direction of Pier Community Funeral Home.
Online condolences can be forwarded to the family at www.pierfuneralhome.com.

Online Condolences
Lois, so very sorry to hear of Doreen's passing. I am currently in Halifax and won't be home until Tuesday so I will miss the services. Give me a call when things settle down.
5745753
From:  Virginia Crane
Patti and the rest of Doreen family, so sorry for your loss . Doreen was a beautiful lady may she Rip
From:  Mary and Gordy Manning
To: Lois Schemm and Susan MacDonald
Lois and Susan. We were very saddened to hear the of Doreen's passing . We remember her fondly. Please accept our deepest condolences on your loss.                                                                                                From:  Carol and Francis MacLellan
Our sincere condolences on Doreen's passing. Have many fond memories of her, loved her wit and sense of humour! She is at peace and in the Lord's arms. Our hearts and prayers go out to all her family.          Marva and Red                                                                                                                                                                                                                                                                                                                      From:  Marva Handspiker
Sorry to hear of Doreen's passing she was a very special person
From:  Linda MacDougall
My heart breaks to hear such sad news. Doreen was a very big part of my life. She was there to listen when I was going through some of the hardest times of my life. She definitely was very special to me and I have many wonderful memories of this wonderful lady. Rest easy Doreen . Love you all and so sorry for your loss.
From:  Shauna Sams Donovan
One Sweet Lady!
From:  Perry MacKinnon