Sydney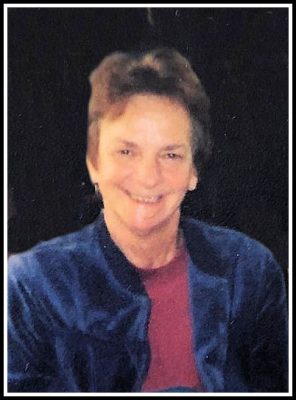 It is with great sorrow that we announce the passing of our beloved Tanya Lee Andersen on Monday, June 7, 2021 at the Cape Breton Regional Hospital, Sydney.
Born on November 27, 1948 in St. Stephen's, NB, Tanya was the daughter of the late Wilfred and Ruth (Andersen) Spurrell.
Tanya enjoyed many things in life, that included, but was not limited to, dancing, gardening, reading, and painting. She was good with numbers, being an accountant most of her life, but in later years retired as a banker.
Tanya will be missed by her partner, Joe Boudreau; sister, Kathy Doiron (Daniel) and good friend, Wanda Christie.
Besides her parents, Tanya was predeceased by her best friend in May 2017, Donna M. Ferguson.
There will be no visitation. Due to Covid a private graveside service for the late Tanya Lee Andersen will be held at Oakfield Cemetery, Marion Bridge with Sheldon Chant officiating.
Donations in memory of Tanya may be made to Canadian Diabetes Association, Canadian Cancer Society or a charity of one's choice.
Funeral arrangements are entrusted to the care and direction of Pier Community Funeral Home.

Online Condolences
Our Deepest Condolences She was a beautiful lady .she
will be dearly missed.
From:  Ann & Brent (frenchie)