Sydney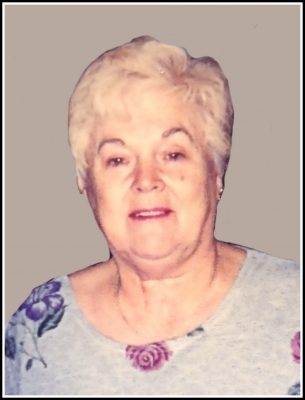 After a lengthy illness, Roxana Thoma passed away peacefully at home at the age of 82, on Saturday, May 29, 2021, in Sydney.
Born on October 31, 1938, in Grand Falls, Newfoundland, Roxana was the eldest daughter of the late Frederick Leo Bouzan and Julia Ryan. She resided most of her life in Sydney.
Roxana leaves to mourn her grandson, Colton Thoma, whom she raised and loved dearly; daughter, Donna Marie; sister, Maureen MacIntosh; niece, Julie MacIntosh; nephew, Jodi MacIntosh; as well as her other extended family members.
Besides her parents, Roxana was predeceased by her sister, Martina Collier and brother, Kedrick Bouzan.
Roxana loved nature and outdoor adventures with family and friends. She felt a deep connection to animals and pets. Her creative and artistic talents reflected in her many hobbies such as sewing, knitting and decorating.
As per Roxana's request, cremation has taken place and a memorial service will be held in the fall of 2021.
Donations in memory of Roxana may be made to IWK Children's Hospital.
Funeral arrangements are entrusted to the care and direction of Pier Community Funeral Home.
Online condolences can be forwarded to the family at  Colton.Thoma@gmail.com
"Don't grieve for me for now I'm free, I'm following the path God set for me"

Online Condolences
Deeply sorry to hear of Roxana's passing. REST IN PEACE ,DEAR SOUL!!
From:  Joan MacIntosh
So sorry Colton to hear of your Grandmother passing we always had a great time when she took you to Mira Water Park she was a great lady will keep Her & you in my prayers
From:  Ada Hagen
My deepest condolences on your loss. I always enjoyed my catchups with Roxie when we met up. I never met you Colten but she talked about you often and how much she loved you.
Take care,
From:  Diane Kendall