Sydney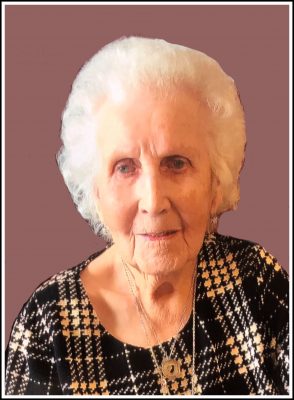 We, the family of Margaret Jessie Morrison, regret to inform you of her peaceful passing on Tuesday, May 4, 2021 at Celtic Court Nursing Home in Sydney at age 101.
Margaret was born in North River, Victoria County on July 30, 1919 to John and Margaret (Sutherland) MacDonald.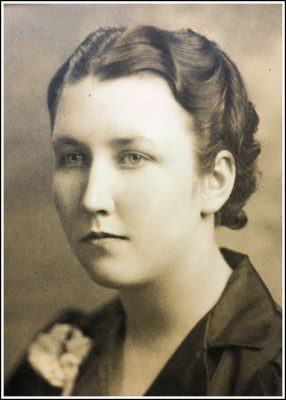 Margaret was a School Teacher for many years in rural Cape Breton and with the Regional School Board in Sydney. Margaret loved to bake, quilt, play cards, garden, and travel.
Margaret is survived by her son, Donald, Dartmouth; son-in-law, George Simon, Sydney; four grandchildren, Jordan, Scott, Janelle and Jonathan; four great-grandchildren, Shelby, Haylee, Drew, Allie and many nephews and nieces.
Beside her parents, Margaret was predeceased by her husband, Gordon; daughter, Joanne; granddaughter, Jillian; sisters, Mary Belle, Murdena, Josie, Ethel and brothers, Norman and Andrew.
The family would like to extend our gratitude to the staff in long-term care for the great care Margaret received over many years.
Visitation and memorial service to celebrate the life of Margaret Morrison will be held at Pier Community Funeral Home, 1092 Victoria Rd. (entrance on Church St.) Whitney Pier on Sunday, July 18, 2021. A gathering of family and friends will take place from 1 to 2 p.m. with the memorial service to follow at 2 p.m. in the All Faith Chapel with Rev. Bob Lyle officiating. Interment will take place in Forest Haven Memorial Gardens, Sydney.
In lieu of Flowers, memorial donations in Margaret's memory may be made to Bethel Presbyterian Church, Sydney, Nova Scotia.
Funeral arrangements are entrusted to the care and direction of Pier Community Funeral Home.

Online Condolences
We extend our sincere condolences to all of the family on the loss of your loved family member. Please know we are thinking of you.
From:  Kathy MacDonald
My condolences to the family on the passing of Margaret. She was my grade 2 teacher at Birch Hill Drive School. Over the years I would see Margaret on occasion when I was home for a visit and went to Bethel with my Dad (Donnie Morrison). Thinking of the family at this time.
From:  Karen Sharp
Mrs. Morrison was a wonderful, supportive teacher. I was fortunate to be in her Grade Two class in the mid 1960s. Kind, smart as a whip, and always challenging students to think through new concepts. We learned a lot that year. Thank you Mrs. Morrison.
From:  Louise (McDonald) Cooke