South Bar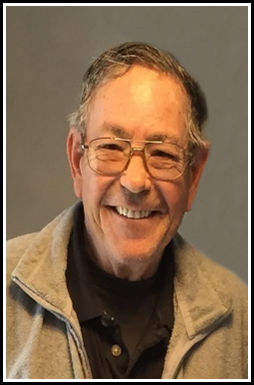 Dubby passed away on Monday, May 24, 2021 at the Cape Breton Regional Hospital. He was the son of Isabel and the late Leonard McPhee and a lifelong resident of South Bar.
In his earlier years, he was a natural at many sports, even though he was always known to be slow paced in all he did. Dubby was a member of the Whitney Pier Alpine Dart League, and South Bar Hockey Team. He loved golf – both playing and watching and was proud to use his Uncle Johnny's clubs. He was a member of the South Bar Fire Department, and his father fondly joked that he would make it in time to save the basement.
Dubby and Josie spent many evenings around the fire in the yard – watching the sunset with some smokes and drinks. Family gatherings were plenty in their yard overlooking polar bear where he and Josie met. He held a record for holding his breath under water at the South Bar Wharf and enjoyed a good game of tarabish.
He worked as a painter and many homes in South Bar and beyond have evidence of his handiwork. Dubby was known as a kind and gentle soul and his "Don't Worry be Happy" kind of attitude. He will be missed by many.
Besides his father, Dubby was predeceased by his long-time partner, Josie Whelan; brother, Wayne and brother-in-law, Cliff McDougall.
Besides his mother, Dubby is survived by sisters, Leona McDougall, Rochell (Rob) and Marie (Pete); brother, Robert (Dawn) and Josie's family members.
Due to Covid restrictions a graveside service for the late Donald McPhee will be held at a later date when family can gather.
Funeral arrangements are entrusted to the care and direction of Pier Community Funeral Home.

Online Condolences
My condolences on Dubby's passing he was a great guy. Alot of laughs.
From:  Marlene E Miles
So sorry for your loss. Our thoughts and prayers are with you. Hoping that with the help of family, friends and all your good memories of Donald help to bring you some comfort during this difficult time.
From:  Linda and Don Thompson
Hi Isabel it's Judy (Judy Drover) so very sorry to hear about Donald's passing. I knew he was sick but didn't realize it so bad. As a South Bar family we always feel the pain of each other's loss. My condolences go out to you all Leona , Marie. Rochelle & Robert as well. He was an example of a real gentleman. RIP Donald.
From:  Judy Drover
Sending our sympathy on the passing of Dubby. Thinking of you all.
From: Charlie 'Butchie' & Alice Burke, Innisfail, Alberta
So sorry to hear of Dubby's passing, my love and condolences going out to all his family and close friends. The last time Dubby was at my house was to do painting. His statement to me "if I can't smoke in your house I can't paint for you." So he was the only one who smoked in my house. I have many fond memories of our school days and growing up in South Bar. Like the song says "we are family". I agree that expression "Don't worry, Be Happy" is Dubby to a "T". Love Anita xo
From:  Anita Webb
Rochell and Rob, Leona, Marie and Pete: So sorry to hear of Dubby's passing. May God send you comfort at this time when you are missing him so much. He is now at peace. God bless you all. Regina and Colleen Gillis
From:  Regina Gillis