Sydney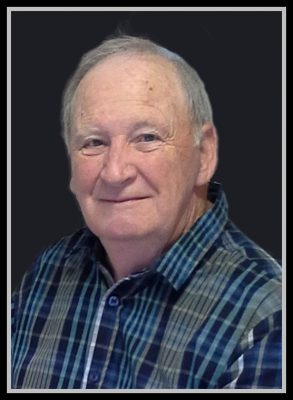 It is with great sorrow that we the family announce the passing of Roderick 'Rod' MacDougall, age 71, on Saturday May 22, 2021 at the Northside General Hospital, North Sydney, with his loving partner, Earl King by his side.
Born in Sydney, Rod was the son of the late John and Ethel (MacKinnon) MacDougall.
Rod spent his life doing the things he loved most, cooking and baking. He worked at Ziggy's Pub & Grill and retired as Kitchen Manager.
Rod was an amazing man and will be missed by so many. Some of his favorite things to do were reminiscing about Iona, baking, and spending time with his grandchildren by the pond in his backyard and planting flowers in the garden with Earl. Rod was at his happiest when he was holding a cup of Robin's coffee.
Rod was survived by his partner, Earl King; children, Shaun (Alana), Jason (Michelle), Jennifer (Terry), and grandchildren, Hunter, Jeremy, JJ, Luca, Brennan, Brianna, Mya, and Emmett. He is also survived by his sister; Rita; brothers, Raymond (Marillian), Donald (Bonnie) and other extended family members.
Rod will truly be missed by all that had the pleasure of knowing him. We know he is at peace in heaven with his beloved puppy, his little shadow, Sabrina.
Due to Covid 19 there will be no visitation. A private family funeral service to celebrate the life of Roderick MacDougall will be held at the Pier Community Funeral Home, All Faith Chapel, Whitney Pier with Rev. Sheldon Chant officiating. Live streaming of the service will be available on Wednesday, May 26, 2021 at 2 p.m. on our website. Private family interment will take place at a later date.
Donations in memory of Rod may be made to the SPCA Cape Breton Branch or charity of one's choice.
Funeral arrangements are entrusted to the care and direction of Pier Community Funeral Home.

Online Condolences
Sorry to here Roddy passed away. Lois and Sheila stayed with Roddy and partner Earl had a great time. Both Roddy and Earl were so kind and generous they showed us a great time. We will miss Roddy but we know he is in peace and we will always remember him. Rip Roddy
From:  Lois Chappel
My thoughts and prayers are with the family and to Earl at this sad time . Rod was a kind soul , god love him , he will be missed terribly by all who knew him . Rest in peace Roddie old buddy , god speed .
From:  John King