Whitney Pier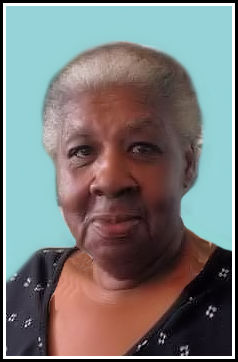 It is with a heavy heart that we announce the peaceful passing of our dear mother, C.C. Cormier, on Wednesday, May 19, 2021 at the Cape Breton Regional Hospital, Sydney, with her loving family at her side.
Born in Glace Bay in 1943, Cecelia was the daughter of the late Mary Caroline (Jackson) Brewster.
C.C. was an avid believer in the Lord our God and took great pleasure in hearing the word. Cecelia loved entertaining friends, cooking, dancing and singing. She loved her children, grandchildren and great grandchildren who were her whole world.
C.C. will be truly missed by her loving children, Glenn Brewster (Diana), Sydney, John 'Ali' Cormier, Sydney, Claudelle MacDonald (James), Dartmouth, Cecil Cormier, Sydney, Laurie Sparks (Stewart), Lake Loon, Richard Cormier (Crystal), Sydney, Vincent Cormier, Sydney and Shauna Cormier, Sydney; 22 grandchildren and 15 great-grandchildren. Cecelia had a special loving bond with her grandson, Shawn MacDonald.
Besides her mother Cecelia was predeceased by her brothers, Raymond, Sidney 'Sandy', Joshua and Jerome; sisters, Mary 'Port', Elsie 'Wee Wee' and great-grandson, Carter.
Memorial service to celebrate the life of Cecelia Cormier will be held at Pier Community Funeral Home, 1092 Victoria Road, Whitney Pier at a later date. Private family interment will take place in St. Anne's Cemetery, Glace Bay with Fr. Paul Murphy officiating. Covid Protocols will be practiced.
The family would like to acknowledge the kindness, loving care bestowed upon our mother by Shirley Borden. In addition, the family would like to thank Walter Estwick who never faltered, John MacDonald her "Weekend Warrior", and Ed MacInnis who was always there for her. Special thanks also given to the nurses at the ICU unit that took special care of Cecelia during this difficult time.
Donations in memory of C.C. may be made to a charity of one's choice.
Funeral arrangements are entrusted to the care and direction of Pier Community Funeral Home.

Online Condolences
Sending my deepest condolences to Cecilias family. May she Rest In Peace.
From:  Sadie Holloway
I grew up with all of CC children, what I can remember about your mom was how strong she was. I am sorry for your loss my thoughts and prayers are with her family .
From:  Karen Henderson (Pippy)
My sincere condolences to all C C's family. My thoughts and prayers are with you all at this difficult time. God Bless.
From:  Stella Walcott
to C C's family and friends.
From:  John Shannon
Dear Shirley, Brian and Family, My sincere condolences on the loss of your loved one, C.C. May your hearts be consoled by her soul's passing to a better place. Love.
From:  Kathleen Bunin
Please accept our sincere condolences on the passing of Cecelia. Please know your family are in our thoughts and prayers.
From:  Sybil & Cecilia Coward