Sydney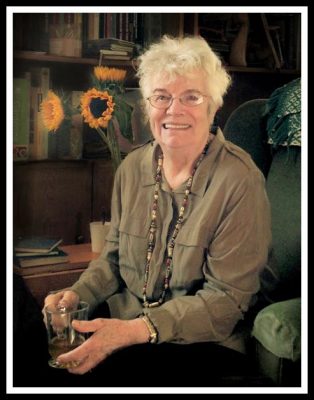 The family of Phyllis Bertha Conrod would like to announce the passing of her spirit into the next world on May 5, 2021 in Sydney, NS.
Born on September 5, 1935 in First South, NS, Phyllis grew up in beautiful LaHave with her beloved mother, Rita Brown; sisters, Ethel and Shirley and brother, Albert.
Her life really began one summer evening, when out with a friend at the Banook Boat Club, she spied a tall, handsome man (wearing a sweater emblazoned with a moose) casually leaning against a railing. That night Phyllis told her friend, "I'm going to marry that man". A few years later she did, and what a wonderful life they shared, true partners and best friends. As a newly married couple the Air Force took them to Montreal and then on to California. Then, deciding they wanted to raise their family at home they picked up and drove across Route 66 back to Nova Scotia where they settled in Dartmouth to raise their three young daughters. Years later they decided to make a final move to Cape Breton where two more children joined the family.
The pull to Cape Breton was motivated by a love of the Baha'i Faith and the opportunity to pioneer to the Cape Breton community and help form the first Baha'i Assembly in Sydney. As stalwart Baha'is, their home was always an open and loving space with music, devotions and lots to eat, welcoming people from their community and around the world. Phyllis was particularly interested in teaching Baha'i children's classes and was devoted to instilling her children with a love of God.
While in Cape Breton, Phyllis was also able to devote time to her many artistic talents. An accomplished quilter, weaver, and clothing designer, Phyllis sold her creations to people around the Maritimes. A particularly proud moment was when she designed, wove and made jackets which were worn by performers in the closing ceremonies at the Jeux Canada Games in 1987. Later in her life she decided to dedicate her talents to painting landscapes with particularly realistic paintings of water and boats.
In addition to all of this, Phyllis was always a devoted wife and mother who spent time caring for her family. She loved cooking, gardening, spending time in prayerful meditation, keeping her husband in line and smiling.
Phyllis is predeceased by her loving husband of almost 60 years, Brian; sisters, Ethel and Shirley; brother, Albert; mother, Rita, stepfather, Merrill Brown and father, Albert Cook. She will be dearly missed by her daughters, Michelle (Troy), Laura, Cheryl (Scott), Sarah (Robert) and beloved son, John; grandchildren, Chelsea, Amy (Oliver), Zach (Cassandra), Frank (Jacqueline) and great grandson, Emery.
Funeral arrangements have been entrusted to Pier Community Funeral Home in Sydney, Nova Scotia. Due to covid restrictions, a limited family funeral will be held in Oakfield Cemetery, Marion Bridge. A memorial gathering with friends and family will be held at a later date.
"Love is the greatest law in this vast universe of God" Abdu'l Baha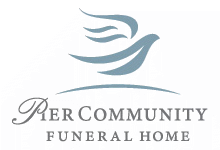 Online Condolences
Our deepest condolences to dear Conrod Family. We have fondest memories of Phyllis and Brian with their kindness, sincerity, purity of motives and beautiful smiles. Sending our love and prayers for progress of her soul in the Realms of God.
From:  Bassir & Kumala Sobhani
To Michelle , your brother and sisters and all family members , I would like to offer our prayers and love to you all . We will keep your mother in our prayers for her journey to the spiritual world .It was on the evening of May 5th that we as a family gathered for prayers in remembrance of Pam 15 years ago.
Love to all ,
From:  Gordon MacArthur
My sincere condolences on passing of dear Phyllis to the Abha Kingdom. Many years ago, we came to Cape Breton and we visited the Conrod family and after so many years I still remember Brian and Phyllis's kindness and hospitality.
From:  Soheil Habibi and Neda Habibi (Ram)
Your Mom was such a beautiful spirit who is now winging her way in all the worlds of God – ushering your Dad along with her! I attended many Firesides at their home in Dartmouth and became a Baha'i thanks to them, the Gibbs and the McLellans. Offering prayers for her and all of you who were blessed to have her as your Mom.
From:  Glenda Dunham
I send my condolences to the family in this time of separation. Her passing and her journey to the spiritual is significant. Brian and Phyllis have had a great deal of impact on our family starting with their strong connection with Joe who stayed in theIr home while pioneering and studying at CBU before I met Joe. However when I met Joe I learned about the Conrods and met them and loved them. I truly feel honored to have met Phyllis and send my love and prayers to her loving family. O Lord….Let the angels of Thy loving-kindness descend successively upon her, and shelter her beneath Thy blessed Tree.
From:  Laurie Tretina
Condolences to the Conrod family at the passing of dear Phyllis. While separated by many years I have fond memories of Phyllis from Baha'i children's classes in the Conrod home on Wildwood Blvd in Dartmouth and at Nova Scotia Baha'i Summer Schools on Cape Breton and at Tatamagouch in the early-mid 1970s.
Phyllis and the family are in my thoughts and prayers.
From:  Jim Ferguson
Our most heartfelt sympathy to the family. As a staunch and devoted Baha'i, she was an inspiration to us all. God bless her.
From:  Gail and Robert Davis