New Brunswick / Sydney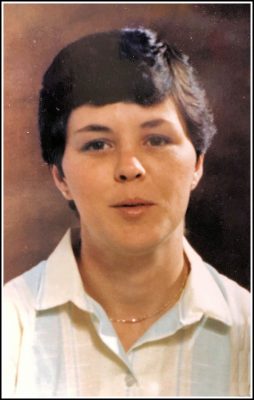 Margie, age 68, passed away suddenly on Thursday, May 20, 2021, at the Saint John Regional Hospital with her son and husband at her side.
Born in Sydney, Margie was the daughter of the late Gladys 'Toots' and Frank O'Connell.
Margie leaves behind her husband of 36 years, John; daughter, Shelly (Jeremy); son, Frankie (Kristin) and the loves of her life, her grandchildren, Kristen and Seth. Margie is also survived by her sisters, Francie, Stella (Frank), her partner in crime, Trudy (Reggie) and Erica (Adam); brothers, Albert (Sue) and Frank 'Oakie' (Cheryl); as well as many numerous nieces and nephews.
Margie had a generous heart and a sharp wit and gave both freely to anyone she felt needed it. She loved to joke and have a laugh and she had lots of both on her last visit home with sister, Trudy. Margie loved to have her family close and her cherished daily phone calls with Trudy. Margie kept in touch with her numerous cousins and friends in Sydney through Messenger and Facetime. She gave freely of herself and put her family first and took great pride in being a mother and grandmother. We will always remember her stubbornness once she put her mind to something.
Besides her parents, Margie was predeceased by brothers, Jimmy, Charlie and Jackie. We are sure she is having a good laugh with her brothers now.
Due to Covid restrictions, there will be a private service for the late Margie Boudreau at a later date.
Donations in memory of Margie may be made to a charity of one's choice.
Funeral arrangements are entrusted to the care and direction of Pier Community Funeral Home.

Online Condolences
Condolences to her husband and her family
From:  Fred and Mary Broussard