Sydney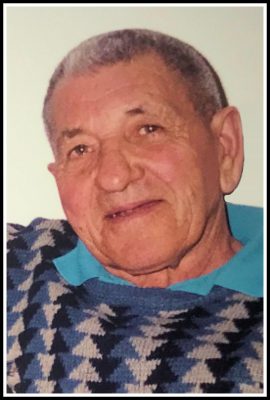 We, the family, regret to announce the passing of Steve Roger Yakemchuck on Tuesday, April 27, 2021 at Harbourstone Enhanced Care, Sydney.
Roger was born on November 30, 1928 in Trois Rivieres, Quebec. He was the son of the late Marco and Annie (Cherlca) Yakemchuck.
Roger worked for the City of Sydney Public Works for 42 years. He was an avid hunter and fisherman and he loved the outdoors.
Roger is survived by four daughters, Carol (Bob) Keough, Shirley Yakemchuck, Connie (Scott) Skinner and Nancy (Kevin) Mailman; two sons, David Yakemchuck and Joe (Arlene) Sophocleous; Josephine's children, Joanne, Greg, Jimmy, David and their families; sister, Florence Yakemchuck; three special granddaughters, Amber Mailman, Lindsay and Tammy Sophocleous; as well as many nieces, nephews, grandchildren and great-grandchildren.
Besides his parents, Roger was predeceased by four sisters, Helen, Ida, Eva and Mary; brother, Archie; wife, Vernalda Blackie and long-time companion, Josephine Sophocleous.
Many thanks to Harbourstone staff on 'Spanish Bay' for their care and compassion for Roger in his time of need.
Due to Covid restrictions, there will be no visitation or service for the late Roger Yakemchuck at this time. A graveside service will be celebrated in Forest Haven Memorial Gardens with Rev. Sheldon Chant officiating at a later date.
Donations in memory of Roger may be made to a charity of one's choice.
Funeral arrangements are entrusted to the care and direction of Pier Community Funeral Home.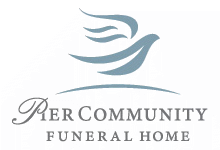 Online Condolences
To Nancy ,Kevin And ,Family So Sorry To Hear Of Your Loss You Are All In Our Thoughts And Prayers .Dave MacKeigan .,Debbie MacIvor.
From:  Debbie MacIvor