Sydney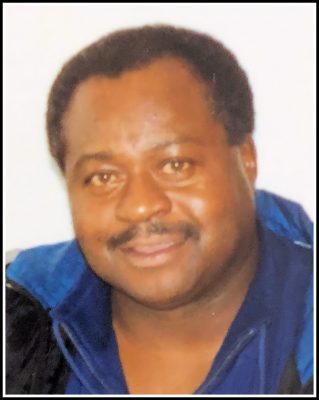 After a lengthy battle with illness, my brother, Lawrence Everett Tull, passed away on Friday, April 23, 2021 at the Northside Community Guest Home, North Sydney.
Born on March 13, 1950 in Sydney, Duff was the son of the late Avis Olivia Tull.
Lawrence was a member of St Philip's African Orthodox Church, Whitney Pier.
Besides his mother, Duff was predeceased by his partner, Paula Hickey; brother, Martin 'Marty' Tull and his son, Tyler Hickey (the pride and joy of his life).
Lawrence is survived by his brother, Melvin Tull (Evie), Mississauga; nephews, Michael and Mikal; nieces, Cherrise, Olivia and godson, Aaron Talbot.
Duff will be sadly missed by many cousins and friends. Special thanks to cousins, Eloise Stoddard, Raymond Ettienne and long-time friends, Dennis Talbot, Curtis Shepard and Glen Morrison, who were always there to sit and laugh with him and help out in anyway that they could. Thank you for all the phone calls, kind words and special condolences. For all of your phone calls and spiritual support, we want to thank Rev. Mother Phyllis Jarvis Marsh for your care and attention to Lawrence.
Thank you to the doctors and nurses at the Cape Breton Regional Hospital and Northside Guest Home who looked after Lawrence in his time of need.
There will be no memorial service scheduled at this difficult time due to Covid-19.
Donations in memory of Duff may be made to a charity of one's choice.
Funeral arrangements are entrusted to the care and direction of Pier Community Funeral Home.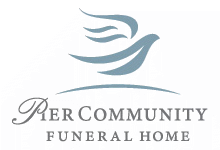 Online Condolences
Rest in peace my good friend!! You will always be in my thoughts!!
From:  WILLIAM JOE HOLLOHAN
We are saddened to hear about the passing of Duff. Please accept our sincere condolences to the Tull family and Duff's close friends.
Thinking and praying for you during this difficult time.
From:  Sybil & Cecilia Coward
Sorry to hear of Duff's passing …a great friend and co worker during our years at Sydney Steel
From:  Wayne MacQueen
MY DEEPEST CONDOLANCES TO THE TULL FAMILY NOT ONLY WAS HE A FRIEND BUT A GREAT CO WORKER
From:  Charles E. Malinowski
I first met Tully in air cadets which were held at Whitney School. From that day onward Tully always greeted me with that infectious smile of his. HIs pleasant and kind nature set him apart and all memories of him are happy ones. Lawrence was a blessing to Whitney Pier and a credit to his family and community. He will fit in nicely in heaven. Rest in peace.
From:  Brian Gallivan
Very saddened to learn of Duff's passing. Worked many years with Duff at Sysco. Lots of great memories there with Duff. Always got to talk and laugh with Duff at the many ball games at Neville Park. Duff was a great guy, and a great friend always laughing. Rip my friend. My Sincere Condolences from Spokane WA.
From:  Alvin MacDonald
Melvin, Evie & Family, Our thoughts and prayers are with you as you deal with the loss of your love one. Forde Family
From:  Viola Forde
So sorry to read of Duffy passing. I had the pleasure of working with him at Sydney Steel. Please accept my condolences
From:  Gerald walker
Condolences to your family on the loss of your loved one. May he rest in peace
From:  Jerry Walker
I was deeply saddened to hear of Duff's passing. My thoughts and prayers are with you during this difficult time.
From:  Trudy Talbot
My deepest condolences on the loss of your dear brother, Duff. God Bless
From:  Valerie Miller
My deepest condolences to all the family. Duff was always a gentle soul and a very kind man. I will miss his cutting eyes and big laugh. Rest easy Duff.
From:  Philip Borden
My wife and I would like to send our condolences to Lawrence's family on his passing. We both went to school with Lawrence and Marty and and knew them both very well. Lawrence was a great guy that we were proud to call a friend. Please accept our deepest sympathy.
From:  Don MacDonald & Marie (Piercy) MacDonald