Sydney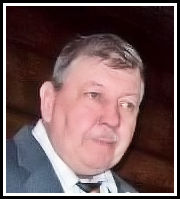 It is with great sorrow that we, the family of Stephen Charles Podanovitch (known to all as Bimbo), announce his peacefully passing on Tuesday, April 13, 2021 at the Cape Breton Regional Hospital, Palliative Care unit, Sydney.
Bimbo is survived by his common law wife, Barbara Wall; loving children, Stephen and Vanessa (Tommy); daughter-in-law, Meghan and beloved grandchildren, Kayla, Stephanie, Stephen, Jesse, Lexi, Kaylin, Sydney and Bella. Bimbo was also a VERY proud Poppy to his great-grandchildren, Elizabeth, Savannah, and brand-new baby boy that is due any day now. He is also survived by brother, Gary (Barbara) Podanovitch; sister, Barbara Kirk; nieces, Sara and Heather; as well as too many cherished extended family and life long friends to name.
Bimbo is predeceased by his parents, Stephen and Sophie (Newhook) Podanovitch; as well as many good friends and family that were taken too soon as well.
Bimbo was born and raised in Whitney Pier. He worked at the Sydney Steel Plant early in his life at the blast furnaces. Later in life, he concentrated on plumbing and heating. Nobody was 'EVER' going cold if you called on Bimbo to fix your furnace. It never mattered the time of day or night or the amount of money you had for he was taking care of you. Bimbo spent his life making sure everyone was taken care of, family, friends, and clients alike.
Bimbo was 'ALWAYS' the one you could count on, and his was the home you felt comfortable in. His big booming voice and laugh were the most comforting sounds in the world.
Bimbo was an avid hunter and fisherman in his spare time. He loved nothing more than getting out on the boat. He enjoyed many nights shooting (and winning) darts, as well as sitting at his kitchen table with his favourite people and telling all the stories. He and Barbara enjoyed spending their time together watching their favourite tv shows, cooking together and sitting out enjoying the sun on hot days. All the while sharing this time with his beloved pets, Chicky, Rescue and Eewok.
Bimbo passed peacefully with the mother hen never leaving his side. He also successfully charmed every single one of the nurses lucky enough to have the pleasure of caring for him. The family will be forever grateful for the amazing care our dad received from the wonderful palliative care nurses and doctors.
We will love you and miss you forever, Bimbo. We promise to make you proud of the people you helped us become. You are the 'Best Dad and Poppy'. To have known him, was to love him.
Memorial service to celebrate the life of 'Bimbo' Podanovitch will be held at Pier Community Funeral Home, 1092 Victoria Rd. (entrance on Church St.), Whitney Pier on Saturday, April 17, 2021 at 2 p.m. with Rev. Sheldon Chant officiating. Private interment will take place at a later date.
'Covid Protocols' will be practiced at the service and for those unable to attend, 'Live Streaming' will be available on our website.
Donations in Bimbo's name may be made to the Pier Community Funeral Home to potentially ease the financial burden of any family who has lost a loved one and may need a financial helping hand.
Funeral arrangements are entrusted to the care and direction of Pier Community Funeral Home.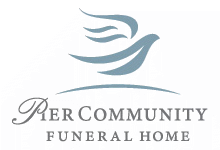 Online Condolences
To all the family and friends I am sorry to hear of his passing ,, Stephen and I worked together ,, he was a great team mate and a good worker ,, he will be sadly missed ,, Rest In Peace my Friend
From:  Donald Edward Mugridge
Our condolences to Bimbos family. I remember Bimbo when he lived near us in Sydney River. We lived across the brook from his house .That would be in the late 50's then his family moved to the Pier I think. We never seen each other again. R I P Bimbo.
From:  John Shannon