Sydney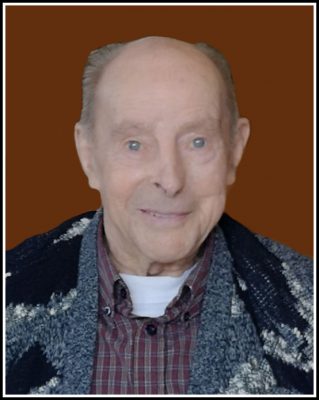 It is with profound sadness and sorrow that we announce the passing of our loving, precious Dad, grandfather, and great grandfather, Joseph (Joe) Raymond Kennedy on Tuesday, April 20, 2021 at Harbourstone Enhanced Care, Sydney at the age of 94. Together with our Mom, he was Our North Star who will live on forever in our hearts.
Beginning his life's journey on August 31, 1926 in Lorraine, Cape Breton, Joe was the son of the late Michael W. and Jane (Burke) Kennedy. At a young age, Dad began his working career as a mail carrier, carrying the mail by horse and wagon between Lorraine and Main-A-Dieu. He recalled having to stop to wipe the snow from the horse's eyes in order to continue on. He went on to hold many different roles over his lifetime including a stint with Atomic Energy of Canada. However, it was in his roles as a seaman, fisherman and as a skilled carpenter where he shined and he loved sharing his skills and knowledge with his children and grandchildren.
Spending countless hours, Dad mastered the skill of knitting and mending fishing nets, a skill that he enjoyed teaching his grandchildren. Likewise, Dad was also a skilled carpenter, a love for which he has passed on to his sons. Dad enjoyed ice fishing and he prided himself on being able to cook the perfect lobster. Anyone who knew him knows that Dad loved being around people, he loved to laugh, joke and play pranks on his family and friends but his greatest joy was singing. Dad loved music…he loved to sing….and sing he did at every opportunity.
He will be endlessly loved and missed by his forever blessed and grateful children Rick (Nancy), Bateston; Josephine (Gary), Fort McMurray; William (Kelly), Sackville; Sally (Dale), Edmonton; Darren (Tammy), Leitches Creek and Glenn (Mary Ann), Sydney. Poppa Joe leaves behind his precious grandchildren, Terri, Kyla, Jordan, Kristen, Brianna, Ryan, Tyler, Mark, Cynthia, Bailee, Kolton, Cole and Kailey; great-grandchildren, Sophia, Seth, Parker, William, Kolby, Rory, Riley, Maria, Annabelle, Breagh and Leah; Joe also leaves behind his sister, Vera MacIsaac, Ontario; many nieces and nephews; dear family friend, Hughie Kaiser, and countless friends.
Joe was predeceased just seven months ago by, Mary, his loving wife of 63 years….we know she is welcoming Dad with open arms. Besides his parents, Michael and Jane, Joe was also predeceased by his brothers, Vincent, Fraser, Jim, and Charlie and sisters, Catherine, Mary, Helen, Bridget, Susan, and Cleo, all of whom he loved dearly.
Dad spent the past 12 months being cared for by the amazing staff on the Mira Bay wing at Harbourstone Enhanced Care in Sydney. We, his family, want to extend our heartfelt thanks to each and every one of you for the care and compassion you provided with a special thank you to his friend and caregiver, Lisa Pellerin.
Final arrangements are entrusted to the care and direction of Pier Community Funeral Home.
Cremation has taken place and a celebration of Joseph's life will be held at a future date when it is possible for his family to gather together.
Donations in memory of Joseph may be made to a charity of one's choice.
You had a smile for everyone and your laughter was contagious. Dad, you taught us well and we will carry your teachings with us forever. Your work here is done. Rest easy precious Dad. This is not goodbye. This is 'til we meet again.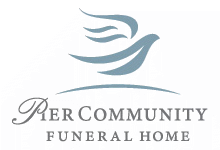 Online Condolences
Our sincere condolences to all of your family. Just know that he will forever be watching over you and be in your heart and memories and he is now with the love of his life
From:  Judy Davidson
Sorry for your Loss
From:  Debbie & Mike Mahon
Sorry to hear of Joe passing
From:  Gerald Pino
I am very sorry for the family's loss. Joe was a great guy and Poppy to Kolton. He was funny and I have never heard him say a mean thing, always positive and happy. May he RIP
From:  Karen Lahey-Cann
So sorry to hear of Joe's passing.  He was a wonderful man with a mischievous grin and loved by all who knew him. Rest In Peace Joe
From:  Barbara Lynds
My deepest sympathy to the family, I remember Joe with fond memories. He did moms cupboards and we loved them. Joe and Mary spent many evenings with mom and dad, that's where I had the pleasure of getting to know your dad, his laugh was contagious. You are in my thoughts and prayers.
From:  Della Fudge Chisholm
Our deepest sympathy to all of Joe's family. Our thoughts and prayers are with you at this sad time.
From:  Rick and Cathy MacDonald
Thoughts and Prayers go out to the Family.He could always make you laugh.He will be missed.
From:  James and Lisa Jones