Sydney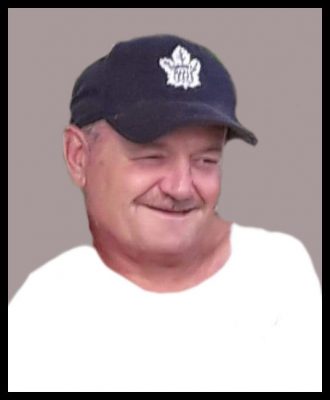 It is with the deepest sorrow that Maxine and family announce the sudden and unexpected death of Joe 'Joey' 'The Griff' Griffiths after a short illness and ICU stay on Friday, April 16, 2021 at the Cape Breton Regional Hospital, Sydney.
Born on August 15, 1963 in Sydney, Joe was the son of the late Lillian (Spurvey) and Michael Griffiths.
Besides his parents, Joe was predeceased by his siblings, Harold, Lillian, Mickey, Theresa, and David.
Joe is survived by his long-time partner, Maxine MacDonald and her brother, Keith and sister, Eunice. He is also survived by his brothers, Jimmy and Patrick; sister, Betty Ann Griffiths Campbell, NF; as well as several nieces and nephews.
Joe was a big sports fan and loved hockey (The Leafs), baseball and golf. He played nets as goalie some years ago at the Pier rink and also put together the Harold Griffiths Memorial Ball Tournament for a few consecutive years. In his earlier years, Joe loved to go hunting and always enjoyed his time spent fishing.
Joe worked for years in the woods as a pulp cutter and then moved on to work at Labatt's Breweries in Toronto. After returning home to Sydney, he was employed with Coca-Cola Canada and was then worked as a painter until he retired.
Visitation and memorial final farewell service for Joseph Griffiths will be held at Pier Community Funeral Home, 1092 Victoria Rd. (entrance on Church St.), Whitney Pier on Wednesday, April 21, 2021. A gathering of family and friends will take place from 4-6 p.m. with the memorial service to follow at 6 p.m. in the All Faith Chapel with Rev. Sheldon Chant officiating. 'Covid Protocols' will be practiced at the funeral home. Private family interment will take place at a later date.
Funeral arrangements are entrusted to the care and direction of Pier Community Funeral Home.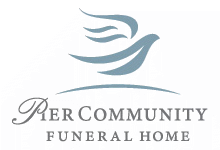 Online Condolences
Maxine & Family, so sorry to read of the passing of your partner Joe. Our Deepest Sympathy to you and your family. Harold & Lynn Gillespie
From:  Lynn Gillespie
So sorry for your loss, my sincere condolences to all the family, my thoughts and prayers are with you all at a time like this, may he rest in peace.
From:  Donna French
Hey Maxine, So sorry to hear of the passing of Joey,
sending prayers and condolences to you and the family…
Dan & Deb
From:  Debbie
So sorry for you loss Joey was my first cousin my mom Caroline Spurvey was his aunt
From:  Rita Henry
The staff of Alderdale Greens would like to send there sincere condolences
From:  Joanne