Dutch Brook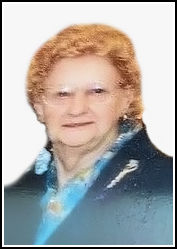 With loving hearts… wide open for our loss… we share with you the passing of our mom, Mary 'Alma' Genter, on Monday, April 19, 2021 in the An Cala Unit, Cape Breton Regional Hospital, Sydney.
Born in Whitney Pier in 1931, Mom was predeceased by her loving husband, Joseph 'Joe' Genter; parents, Wes and Marg Nicolson; brothers, Jackie and Terry; sisters, Eileen and Mable; as well as Nathan Kennedy, Cecelia Harvey and Dave Landry.
Many are left to share precious memories of Alma. Her children, Sharon Magee, Wayne Genter and Carol Genter; sisters, Deloris Winacott and Lillian Beaton; grandchildren, Amanda Polishchuk (Alex), Daniel Magee (Donna), Jonathan Genter (Sabrina), Chelsea Genter (Josh) and David Carl Genter (Jacqueine);
great-grandchildren, Daniel and Logan Magee, Alice and David and Elizabella MacDonald; many loving nieces and nephews and her very special adopted cat, 'Baby'.
To all "The Kids" who knew her, related to her or otherwise, Alma was known as 'Nanna Genter' and that compliment put a twinkle in her eye every time. Her face would light up when her grandkids and great grandkids came to visit her, because she adored each of them. Her life truly revolved around moments spent with her family and no "special occasion" was ever needed.
Mom loved to bowl and especially enjoyed the bowling banquets (dad not so much but he went to please her). She loved music and dancing, doing volunteer work at Brooks Haven Hall, traveling, going hunting with Joe, going to stock car races with Joe, going out to supper or morning coffee with Joe and pretty much every adventure that meant she'd be spending time with her soul mate, Joe. We are comforted by the fact that they will now be together again.
Mom was an amazing baker whose homemade bread and donuts filled her house with a sweet aroma that, like this "tiny but tough" woman, we'll simply "NEVER" forget. Just like the Tarbish games she adored and played so well, mom's "GOOD POINTS" will always truly "COUNT" in our hearts. Nothing "TRUMPS" that! "A mom's hug lasts long after she lets go".
The family would like to extend heart-felt thanks to Dr. D'Intino and the staff of the palliative care unit of the Cape Breton Regional Hospital for their care of Alma in her time of need.
Memorial service to celebrate the life of Alma Genter will be held at Pier Community Funeral Home, 1092 Victoria Rd. (entrance on Church St.), Whitney Pier on Saturday, April 24, 2021 at 1 p.m. with Fr. Paul Murphy officiating. "Covid Protocols" will be practiced at the service and for those unable to attend, "Live Streaming" will be available on our website.
Donations in memory of Alma may be made to Hospice Palliative Care Society of Cape Breton or your charity of one's choice.
Funeral arrangements are entrusted to the care and direction of Pier Community Funeral Home.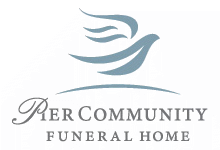 Online Condolences
Sorry for your great lost. I will miss Alma when bumping into her at yard sales with Sharon. Take care.
From:  Virginia Lee Langille
Sharron, Wayne, Carol and family,
So very sorry to hear of your mom's passing! She was a kind lady who always happily greeted me whenever our paths crossed. May she rest in peace with Joe and your many fond memories bring you some measure of comfort.
In sympathy, Barbara (Lund) Corbett
From:  Barbara Corbett
So very sorry for the loss of your dear mother. My sincere condolences going out to Carol and all the family
From:  Glenda Landry
Carol and family so sorry to hear about your Mother she was a sweet lady
From:  Diane Hanson
So sorry for your loss. Hoping that with the help of family, friends and all your good memories of Aunt Alma, brings you some comfort at this difficult time. Hugs
From:  Linda Thompson nee Nicholson
I love you sis you will be missed now you are with Joe…mom..dad..and all the family.
From:  Mary Deloris Winacott,Joe and Belinda ,Deanna andGraham
Jonathan and Sabrina: our condolences are with you at this time. Take Care
From:  Delores and Jimmy
My heart is breaking for you all . You are in my thoughts . Alma taught me to bake and how to use a sewing machine. Your place was a second Home. I cherish the memories growing up "in the country". May your memories fill your heart with love in the days to come. Wishing so much we could have been there
Love, May and Tim
From:  Mayling Read
Dear Carol, Sharon, Nathan and families, we are sorry to hear about the passing of your dear Mom and loved one. Treasure your good memories close to your heart . Sincerely, Ed and Doreen Tynski
From:  Doreen Tynski
Wishing the whole family strength in healing with a focus on great memories
From:  Patricia Magliaro
Our sincerest condolences for your loss
I remember my mom speaking of her good friend Alma. I bet they are up there having a cold one and a giggle.
From:  Pegi ( nee Wilson) Gullusci and family