Dingwall
It is with much sadness that, we the family of Buddy Fraser, announce his peaceful passing at Buchanan Memorial Hospital, Neil's Harbour on Wednesday, April 28, 2021 with his daughter-in-law, Mary by his side.
Born on July 15, 1936 in Pleasant Bay, Buddy was the son of the late Larry and Jessie (MacLean) Fraser.
Buddy is survived by his son, Ricky (Mary); daughter, Shannon (Mark); chosen daughter, Kalen (James); daughter-in-law, Gloria (Andy); grandchildren, Joey (Evan), Clayton (Sarah), Jillian (Chris), Hannah, Edward and Katherine; great-grandchildren, Sarah, Ian, Landen, Liam, Rylan, Jerzi, Kali and Xavier; sisters, Tena and Millie; brother, Herbie (Barbara); sister-in-law, Rita; brothers-in-law, David, Arlie and Lloyd; as well as many nieces and nephews.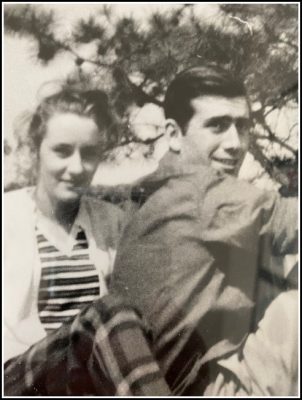 Besides his parents, Buddy was predeceased by his loving wife of 62 years, Helen; son, Eddie; brother, Edward David; sisters-in-law, Marie, Anne Marie and brothers-in-law, Donnie, Melvin, Jimmy, Kelly and Roy.
Buddy was a humble quiet man who was full of kindness and humor. He loved spending time with family and friends and especially, the grandchildren and great grandchildren. His working years were spent as a fisherman, carpenter, boat builder and operating the family mussel farm. In his younger years, Buddy was a member of Seafarers International, working on the lake boats. Despite illness in his later years, he remained an early riser, avid gardener, outdoorsman, and a wonderful storyteller. Buddy often showed his kindness by sharing things he made with his hands, furniture, snowshoes, sleds, boats, homemade ice cream and peanut butter fudge. Although often busy with projects of his own and with helping others, Buddy always found time to boil the kettle and enjoy a cup of tea with family, friends and neighbours.
Buddy's family would like to thank friends, neighbours, and extended family for all the help and support during his illness and especially, to his good friend, John, who helped Buddy along the way and was always there for him. We want to thank the entire staff at Buchanan Memorial hospital for their warmth and compassion over the past year. We want to thank Harbourstone Enhanced Care and Highland Manor for the wonderful care you provided to Buddy in his time of need.
There will be no visitation or service at this time for the late Buddy Fraser. A memorial service to celebrate Buddy's life will be held at a later date.
Donations in memory of Buddy may be made to a charity of one's choice.
Funeral arrangements are entrusted to the care and direction of Pier Community Funeral Home.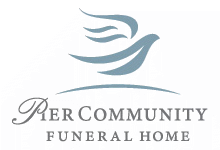 Online Condolences
Buddy was and always will be the timely gentleman . My heartfelt condolences to Shannon and Ricky as well as the entire family of Buddy and Helen .
From:  Louise & Tony Fitzgerald
Thinking of you all, and wishing everyone Peace.
From:  June Fraser Poole
Buddy and I were both born out the Interval in Pleasant Bay, we were 7 months apart in age. We went to school together and were friends all our life.
During my summer trips back home to Pleasant Bay, I tried to make it to Dingwall at least once or twice a year. I hadn't seen him in the last two years. It was so great to talk together about old times. I will miss our visits and storytelling together. Aside from being lifelong friends, we were also cousins. My Father (Duncan MacLean) and Buddy's Father (Acka) were brothers. We were also related on my Mother's (Mary Jane Fraser MacLean) side. I was saddened to learn of his passing, my deepest condolences to you all.
From:  Bernard (Bernie) MacLean