Sydney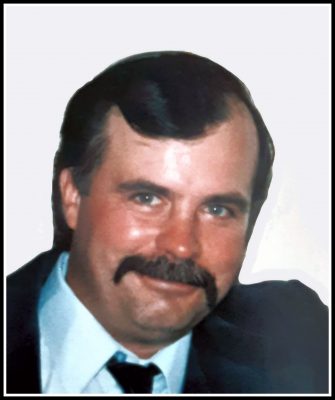 It is with heavy hearts that we, the family of Stephen Herbert Robbins, announce his passing on Monday, March 29, 2021 at Celtic Court in Sydney.
Born on May 24, 1950 in Bolton, Ontario, Stephen was the son of the late Vivian McLeod (Peddle) and Donald Robbins.
Steve was an avid sports fisherman, hunter, and loved to gamble. He drove a taxi in Sydney for years where he was known by his many friends as 'The Hood'.
Steve is survived by his siblings, Wendell Mercer (Theresa), Lauren Seaton (Winston), Donna Connors (Jim), Joanne Prear (Marty), Bryan McLeod (Debbie), Carol Gibson McLeod (Tim), and Judy Toomey (Keith); as well as countless nieces, nephews and extended family. Steve also has a second family at Celtic Court where he spent the last years of his life.
Besides his parents, Steve was predeceased by his sisters, Juanita and Nancy Kozak.
The family would like to send our heartfelt thanks to Dr. Steven Hall as well as the amazing staff at Celtic Court in Sydney, you were family to Steve for the last twelve years.
In lieu of flowers, donations in memory of Steve may be made to a charity of your choice.
Due to the pandemic, family of Steve Robbins will gather for a private memorial service at a later date.
Funeral arrangements are entrusted to the care and direction of Pier Community Funeral Home.
We wrote your name in the grains of sand
But the tide rolled in and washed it away
We carved your name in the trunk of a tree
But eventually the bark dried up and fell away
We treasured your name in the depths of our hearts
And even time itself could not steal your memory away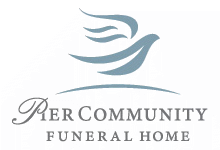 Online Condolences
To the family I offer my condolences,, sorry to hear of your loss,, I went to school with Steve in Sydney , he was a quiet man but friendly and always helpful ,, he introduced me to kickboxing way back before anyone in Sydney had seen it in action this was in the early sixties,, I also seen Steve take out a trouble maker with one roundhouse kick , he was not to be messed with,,he told me he was trained in Toronto by Sweet Daddy SIKi,, Rest in Peace my Friend regards Don
From:  DON MUGRIDGE