Sydney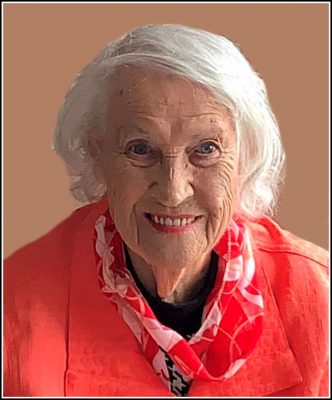 With heartfelt sadness we, the family, announce the passing of Florence Parago on Wednesday, March 24, 2021 at the Cape Breton Regional Hospital, Sydney, surrounded by love with her family by her side.
Born on May 2, 1924 in Sydney Mines, Florence was the daughter of the late John W and Elizebeth (Campbell) Roberts.
Mom was proud to be a member of the St. Anthony Daniel CWL for more than 60 years. As the KOC Red Sox number 1 fan, she spent many of her earlier years at the Alexandra Street baseball field. In later years, much of her time was spent in her picture window on neighbourhood watch, never missing a trick on Topshee Drive. She celebrated her 90th Birthday on the beach in Mexico while attending her granddaughter's wedding– she loved reminiscing about her "trip of a lifetime".
Great Nana has a special bond with her great-granddaughters who loved to visit, interrupting a game of solitaire to share an ice cream drumstick.
Besides her parents, Flo was predeceased by her husband, Leo 'Deacon' Parago; brothers, Richard and John, sisters, Edith Mae Newton and Mary Swan.
Flo is survived by her son, Michael (Mary Carroll); grandchildren, Stephanie O'Neill (Warren) and Nicole (Kenny Long); great-grandchildren, Abbey Parago, Olivia O'Neill, Ellie O'Neill and Callie Mae Long; sister-in-law Casey Parago; as well as many nieces and nephews.
Special thanks to the staff of City Homemakers for the compassionate care provided to Flo during the last 13 years, particularly Marie, Evelyn and Clara. Thank you for the exceptional care received from EHS, the staff of the Emergency Department, 4A and Palliative Care at the Cape Breton Regional Hospital.
Memorial service to celebrate the life of Florence Parago will be held at Pier Community Funeral Home, 1092 Victoria Rd. (entrance on Church St.), Whitney Pier on Monday, March 29, 2021 at 11 a.m. with Fr. Patrick O'Neill officiating. 'Covid Protocols' will be practiced at the service and for those unable to attend, 'Live Streaming' will be available on our website. Interment will take place in Resurrection Cemetery, Sydney Forks at a later date.
In lieu of flowers, donations in memory of Flo may be made to the Cape Breton Regional Hospital Foundation For Cardiac Services.
Funeral arrangements are entrusted to the care and direction of Pier Community Funeral Home.
A beautiful soul, full of personality fondly remembered as "Nana" by all.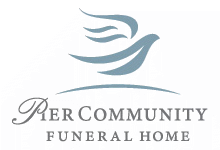 Online Condolences
Mike, Mary and family, our sincere condolences for your loss. God bless.
From:  Jim and Josephine Bates
To Michael and his family,
Your Mother was a vibrant part of our community.
She was able to live her life in the home and neighborhood she loved…with the support of you and your family. I will always remember her as a person who lived and loved life with a special flair!
Thinking of you and your family at this time.
My you find comfort in happy memories.
From:  Joanna Hastings (Moore)
I am sorry for your loss, Michael and all family, extended family and friends of Flo. She was "quite the lady, always". Flo and Bo were special friends of my mom and dad, Bill Murphy and Mary Dawe Murphy Mac Donald. Growing up with my brothers and sister; we spent quite a bit of time in the company of both Bo and Flo. I babysat you, Michael, on more than one New Year's celebration while the group of adults, Bo and Flo being part of the group, rang in those New Years' parties. Flo always dressed to perfection, be it at the Met, the parties and or simply everyday living; it mattered to her. I have great memories. God Bless; you've all shared life with a wonderful person.
From:  Maureen Cullen
So sorry for your loss she will be missed
From:  Marjorie Hillier
So sorry your loss. Besides everything else, Flo was an excellent babysitter to our son.
From:  Abbie and Sandra Nevillle
sincere condolence lucy, philip, jo-ann and brian
From:  Jo-Ann McLean
Please tell Michael and all the family I am so sorry to hear about your mother . She was such a great mother to all . I worked with her at holiday Inn Kings Rd for 3 years .Love to all . So sorry Flo was the greatest. She was a mother to me as a young man working at the holiday Inn. Flo was mother to all I loved her dearly. God Bless her and all he family. So many fond and loving memories
From:  Frank Skinner
Condolences to Aunt Flo's family and grandchildren. She was always a classy and elegant lady. May she rest in peace. Love, Nancy
From:  Nancy Swan