Sydney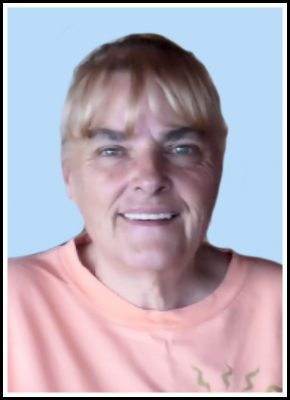 It is with broken hearts that we, the family announce the passing of Elizabeth 'Betty' Ann Marchand, age 69, on Monday, March, 29, 2021 at the VG Hospital, Halifax, surrounded with love from her whole family.
Born on March 6, 1952 in Sydney, Betty was the daughter of the late Gerald and Carmela Carroll from Sydney.
Betty had a big heart, always there when someone needed her. She loved spending time with family and friends, especially her bingo buddies. Betty enjoyed having friends over for a good game of cards and usually ended her evening with a phone call to loved ones. She always enjoyed spending time with Kenny and their friends in Malagawash. Betty will be missed by all who knew her.
Betty is survived by two daughters, Kimberly (Jason Casagrande) and Christine (Neil Mooney); six sisters, Geraldine (Mike), Patricia (Frank), Margaret (Lorne), Darlene Cuddlhy, Carmella (Ray) and Catherine (Stewart); two brothers, Michael (Heather) and Patrick Carroll; three grandchildren whom she loved dearly, Justin (Stephanie), Breanna (Josh), Riley and one great-granddaughter, Sophia Rose. Betty also leaves behind her sisters-in-law, Donna (Clifford), Diane MacAulay and brother-in-law, Jerry (Michaeleen); as well as many nieces and nephews.
Besides her parents, Betty was predeceased by her husband, Kenny and two brothers, Ralph and Colin Carroll.
Betty faced her illness with great strength and courage. We would like to thank Dr. MacKillop, the nurses and doctors at CB Regional Hospital, Sydney, V.G. Hospital, Halifax, and EHS for compassionate care given to Betty during her time of need.
Visitation and memorial service to celebrate the life of the late Elizabeth 'Betty' Ann Marchand will be held at Pier Community Funeral Home, 1092 Victoria Rd. (entrance on Church St.) Whitney Pier on Wednesday, April 7, 2021. A gathering of family and friends will take place from 3 to 5 p.m. with the memorial service to follow at 5 p.m. in the All Faith Chapel with Fr. Paul Murphy officiating. Private family interment will take place at a later date. Due to Covid restrictions, seating being limited, the memorial service will be by invitation only and 'Live Streaming' will be available on the funeral home website – https://www.facebook.com/35925689617/live/
Donations in memory of Betty may be made to charity of one's choice.
Funeral arrangements are entrusted to the care and direction of Pier Community Funeral Home.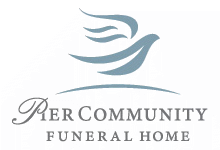 Online Condolences
Kim and family sorry for the loss of your mom prayer's and hug's.
From:  Ruth Howley
We are deeply saddened by the loss of our friend & Neighbour Betty ,we enjoyed our card games and Bingo games over the garage during covid we had some great laughs and telling stores. We will miss her coming out the door when we we out walking and she would say " how many more laps left ? Then we would go in for tea. God bless her families . . She is at peace now
From:  Joan & Raymond Boudreau
Patty Margaret Darlene and Families thoughts and prayers to you all on the passing of your Sister Betty may she rest in peace
From:  Beth Hynes
Sincere condolences to the Carroll and Marchand families on Betty's passing. Please know that our thoughts are with you at this difficult time. From:  Keats & Brenda Biron
So sad to hear of Betty's death. I remember her birth and younger years . Always a pleasant, friendly person. Ray and I enjoyed spending time with her and her siblings when they were little. Our condolences to her entire family
From:  Marion and Ray MacMillan
When I see Betty, she is sitting at the far side of her kitchen table with a smile and an interest in what her company was up to and a contentment having her family with her. She was a lovely lady who I always looked forward to visiting. She absolutely adored her grandkids an great granddaughter and you could always see that when she spoke of them. She was funny as Betty's own unique wit could sometimes surprise you with just one or two words. Betty had the cleanest and tidiest house and make no mistake if you messed anything up you heard about it! I cannot really express how sorry I am to see her go….the only comfort is that her and Kenny are together again. Kim, Riley, Justin, Sophie, Christy, Brianna and your families…our very deep sympathy. Love you all…we are here .xoxo love Tammy, Frank, Lainie and Lena MacNeil
From:  Tammy Tighe MacNeil
So very sorry for the loss of a lovely lady. Special condolences to her daughters Kim And Christine. I know the void when you lose your mother. Condolences Also to Donna and Jerry. Prayers for strength for all of you.
From:  Brenda Tomie
Our hearts are broken! Betty was a true, loving, genuine friend and will always be dearly missed! Our thoughts and prayers are with all who loved her! We will treasure our memories made with her! Warm hugs to you all!
From:  Gordie & Shirley Mac Lean
I was sorry to hear of Betty's passing. Betty was a kind and gentle person she will be missed by all who knew her.
From:  Diane Hanson
So very sorry for the loss of a lovely lady. Special condolences to her daughters Kim And Christine. I know the void when you lose your mother. Condolences Also to Donna and Jerry. Prayers for strength for all of you.
From:  Brenda Tomie
We sincerely regret to hear of Betty passing. THE MARCHANDS are well known families to us from our days of Karaoke, with Kenny and Jerry, both nice guys. Our condolences to your families!!
From:  Joan Macintosh
Sincere condolences to the entire family at this difficult time
From:  Joe MacIntyre