Sydney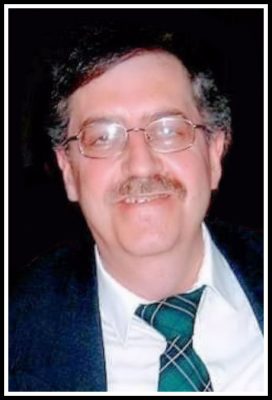 We, the family of Bernie MacLean, regret to inform you that he lost his battle with brain cancer at the Cape Breton Regional Hospital in Sydney on March 4, 2021 at 64 years old.

Born on June 1, 1956 in Sydney, Bernie was the son of the late James Dougal MacLean and Annie (MacDougall) MacLean/Royal.
Left to mourn are, as he has often said "his best work", his loving son and daughter who were his pride and joy. Son, Jason MacLean; daughter, Amanda MacLean; grandson, Manny MacLean; granddaughter, Stella MacLean; sister, Margie MacLean, Sydney; brothers, Hector (Marlene), Dartmouth and Joe (Nora), Sydney; mother of his children, Lillian (Holmes) MacLean Muller, Sydney; as well as many nieces, nephews, grandnieces, and grandnephews.
Bernie also leaves behind and will be terribly missed by his many neighbours, and friends, especially his close friends, Alan Chalupa, Paul and Margie Hollohan, Ricky McNeil, Donnie Hillier, Wayne Musgrave and David Niven.
Besides his parents, Bernie was predeceased by his stepfather, John 'Jack' Royal; brother, Jim (Mae); his paternal and maternal grandparents; along with numerous uncles, aunts and cousins.
Bernie spent his working career as a Letter Carrier and has been known for his kindness, friendly chats and smiles with people and pets along his routes in Glace Bay. One of his favourite activities was listening to and sharing his favorite blues, rock, country and Celtic music with friends and family; as well as spending time in beautiful Christmas Island, where his mother grew up, and day trips with his family and late friend Lorna Borden on his beach in Round Island.
Bernie loved sports, especially hockey and was a big Montreal Canadians fan. He was an avid reader, sometimes up to four newspapers a day! He was great at helping people work through difficulties by being an empathetic listener, wonderful advisor and caring friend. Bernie also volunteered with the United Commercial Traveler's (UCT) 883 Sydney. He loved nature and animals and often fed or adopted stray cats needing a loving home. He leaves behind his beautiful cat, Bella, who is currently in a loving home, and had fond memories of his late cat, Smokey, who he loved dearly for 21 years.
Memorial service to celebrate the life of Bernie MacLean will be held at Pier Community Funeral Home, 1092 Victoria Rd. (entrance on Church St.), Whitney Pier on Saturday, March 13, 2021 at 1 p.m. with Fr. Paul Murphy officiating. Covid Protocols will be practiced at the service and for those unable to attend, Live Streaming will be available. Private family interment will be at a later date.
In lieu of flowers, donations in kind may be made in Bernie's memory to the Cancer Patient Care Fund, Cape Breton.
Funeral arrangements are entrusted to the care and direction of Pier Community Funeral Home.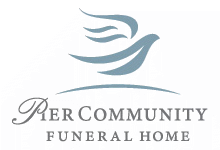 Online Condolences
I'm saddened to hear about Bernie and his obituary was so true about Bernie a Great Guy and willing to Help, God Bless you Bernie, Amen.
From:  Dale Leterte
WE ARE SO SORRY FOR THE LOSS OF BERNARD, OUR THOUGHTS AND PRAYERS ARE WITH YOU.
From:  RAYMOND AND AUDREY PYNN