Sydney River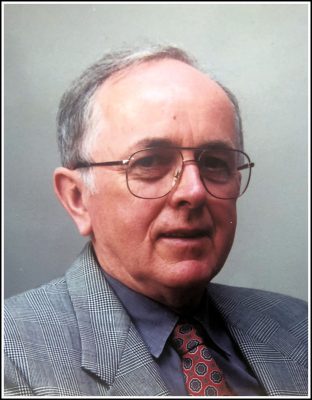 The loving family of Charles regrets to advise of his passing on the first day of spring, Sunday, March 21, 2021. Covid conditions resulted in funeral delay as follows: Visitation is encouraged on Monday, April 19, 2021 between 3 – 6 p.m. at Pier Community Funeral Home, 1092 Victoria Road, Sydney (opposite Holy Redeemer Church). Funeral Mass will be celebrated on Tuesday, April 20, 2021 at 10 a.m. at Holy Rosary Parish, Westmount. As seating is limited Covid 19 restrictions are in effect. Mass will be live-streamed, URL: bit.ly/charlesmacdonald
Charles was born on December 8, 1937, in Dominion, son of the late Joe (Mayor) MacDonald and Sadie (Black) MacDonald. He is survived by wife, Sharon (Mugford); stepchildren, Carla, Giulia, and Frederick DiGiorgio; grandchildren, Sarah, Elizabeth, and Matthew MacDonald. Also survived by siblings, Gregory, Mary Gillis, and Joyce MacLean; sisters-in-law, Mona (Marsh) MacDonald, and Jeannette (Murphy) MacDonald; brothers-in-law, Darryl (Virginia) Mugford, and Winston (Rhona) Burke; along with beloved nephews, nieces, and cousins. Charles was predeceased by brothers, Daniel Vincent and John Francis; sister, Ann (Luke Gallant); brothers-in-law, Michael (Mickey) Gillis, James 'Big Jim' MacLean and sisters-in-law, Tissie (Gabriel) MacDonald, and Barbara (Mugford) Burke.
Charles graduated from MacDonald High, Dominion, St. Francis Xavier University and studied Theology at St. Paul's Seminary, Ottawa, and attained his PhD following studies at Universities of Tübingen and Regensburg, Germany. He was laicized from the Roman Catholic priesthood and for 37 years continued his chosen career as Professor of Humanities (Theology) at UCCB, now CBU. He also taught Religious Education Programs within the Diocese of Antigonish. At CBU, he was instrumental in development and enhancement of the Bachelor of Arts and Mi'kmaq Studies programs, as well as the Chaplaincy, and was active with the Boardmore Playhouse and Art Gallery. He was a founding and long-time member of the Cape Breton Chorale, and at Church of the Incarnation he led congregational singing.
Charles was always an advocate and practitioner of sustainable, agricultural land management for local food security. He was a founding member and Secretary of the Mira Community Pasture Co-op, member of the NS and CB Federations of Agriculture, and the Canadian Highland Cattle Society. Active in community development, Charles served on many Boards including Cape Breton Farmers Market Co-operative (Chair), UCCB Governors, New Dawn Enterprises, BCA Holdings, Cape Breton Council of Churches, Centre Bras D'Or, Cape Breton Centre for Craft & Design, and the Cape Breton Artists Association. Despite illness in recent years, his interest in community development, the arts, and in local, provincial and world issues was never diminished.
Professional highlights of Charles life were studying in Germany under the mentorship of Prelate Joseph Ratzinger (Pope Benedict XVI) and Dr. Hans Kung, and his exemplary teaching, mentorship and leadership career at CBU. Charles deeply loved and was loved by his wife of 36 years, his stepchildren and grandchildren, together with his life-long love of siblings and their families. He was deeply revered in our community and his legacy of inclusive community development will endure.
In lieu of flowers, donations are welcome in Charles' memory, directed to Hospice Palliative Care at CBRH or the Sister Rita Clare Scholarship Fund, c/o Cape Breton Chorale.
Funeral Arrangements are entrusted to the care and direction of Pier Community Funeral Home.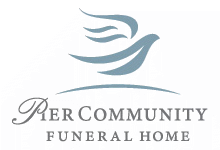 Online Condolences
Sharon- so sorry to hear about Charles. Please express my sympathy to the rest of your family. Sincerely Judy Patten.
From:  Judy Patten
It is with heartfelt sadness that I heard of the death of Charles. I last saw him at the funerals of my father-in-law and my sister, where his attendance was a testament to his thoughtfulness and kind heart. In reading his obituary, I am sure, we are all inspired and impressed with his involvement and generosity in his service to his church, his university and his community, He and I "go back a long way" and I will always be deeply grateful for his friendship and support. His positive and respectful attitude were features appreciated by all. We express our sincere condolences to Sharon and the family.
From:  Brenda and Lawrence Rankin – Edmonton
Dear Sharon, family and friends – Please accept my sincere condolences on Charles' passing. He was a true gentleman, and a great friend to many, who lived life courageously and true to his heart. He has touched many people with his compassion, generosity, thoughtfulness, intelligence, sense of humour and courtesy. He will be dearly missed by all. My heart is with you.
From:  Lydia Adams
Dear Sharon and Family – Our thoughts and prayers are with you and your family. I( Mary) had the pleasure to know and work with Charles for many years.
From:  Mary & Ralph Neville
Sharon, we don't need to tell you what a wonderful person Charles was. You and the boys know. You and Charles were admired both as individuals and as a couple. We send our sincere condolences to you and your family.
From:  Robert and Raylene Young, (Marriage Encounter)
Sincere sympathy to you Sharon and Rick , and the whole family. These last few months have been especially hard but as the days pass and the memories of your lives together as a team rewind in your minds I hope that a happy smile will come to your hearts. Charles was an exceptional person, giving so much to his family and community. The picture of him in the Post showing him at the market was classic. He met the community with warmth and sincere kindness.
Smile and know that he is with you still in your memories and hearts.
Smiling with you and looking forward to seeing you soon again.
From:  Joanne Kelly
Sharon and family,
So sorry to hear of Charles passing. He was such an avid supporter of community development organizations and people around Cape Breton Island. He will be sorely missed. Sending my condolences.
From:  Catherine Ann Fuller
To Sharon & Family… please accept our deepest regrets & condolences. I knew Charles as a colleague at UCCB where we interacted on several fronts, once as fellow actors on stage in the college's very first production of a Shakespeare play, MacBeth. Charles was also very helpful to me personally in resolving a dispute with the then administration. Always a congenial man with an interesting point of view, I know that as he looks around him now in the hereafter, he is echoing King Duncan's speech… "This castle hath a pleasant seat" … God bless…
From:  David & Catherine Sneddon
Offering thoughts and condolences to Sharon, Carla and family on Charles's passing. It was always a pleasure to speak to Charles over the years as he always showed genuine interest in the lives of those he knew. I know his presence will be missed by many.
Take care, Lena Mahoney-Petrie and Jim Petrie.
From:  Lena Mahoney-Petrie
We want to express our deeply felt sympathy. Charles had been a very good friend for us ever since we met him and his family first. He will always stay in our memories.
From:  Helga and Herbert Verlage from Germany
I was deeply saddened by the passing of Charles. Here was a great Cape Bretoner, one who made a difference in so many areas of our culture. Though his silence will not be broken, the family and the community can take solace in the support from an extended community. Charles had a deep belief in God and in Cape Breton. My sincere condolences to Sharon and family.
From:  LeRoy Peach
My condolences on this sad occasion. I am sorry I am unable to make it to the wake or the funeral. I'll never forget Charles.
From:  Ken Langley
It was truly a pleasure to have met Charles and have got to know him. We were just remembering the time you both came over for dinner at our home in Mississauga. Charles spent the evening siting with Luigi (my dad) sharing together stories and memories of his time in the war and his childhood. Charles was a gentle and compassionate soul always thoughtful of others.
Please know that you and your family are in our thoughts and hear.
From:  Antonietta and LIno Natuzzi
I offer my deepest condolences to Sharon and the entire family. Charles was a wonderful man, Professor, friend and family to me. I always enjoyed our conversations. He was an intense listener and was always engaged when he spoke with you. Charles will be missed immensely. My thoughts and prayers are with the family. His funeral was a beautiful tribute to him today.
From:  Denise Dezagiacomo and Carl Mercer
Our sincere condolences to Sharon and family!
From:  Theresa and Stan Katryk
Dear Sharon, family and friends,
My condolences on the passing of your beloved Charles. He was a wonderful mentor to me and all our classmates in our studies at Xavier College and the soon-to be St. FX. Sydney Campus. Charles and his colleagues Fr. Greg Mac Leod, Fr. Luke Dempsey and many other Professors introduced our class to the importance of finding and being community for our life's journey. He was a "class" guy, a wonderful advocate and mentor to students. He guided us all by his example and encouragement to make a difference in our world. He has fought the good fight and has achieved his final reward with Summa Cum Laude honors. We will all miss his kindness and his generosity of spirit. May he rest gently! May you all find comfort and strength in the marks of affection and gestures of friendship you experience in your time of sorrow. Blessing to you. Margie Gillis
From:  Marguerite Gillis
Charles' passing leaves a gap in the lives of all Cape Bretoners whether they know him or not. His influence in so many aspects of our lives will not be forgotten. As I follow along with his service at home I am reminded of so many little moments with him that shaped my understanding of nature, music, religion and life.
May God bless and keep his loving family safe until you can be reunited in heaven.
From:  Joyce Lively