Sydney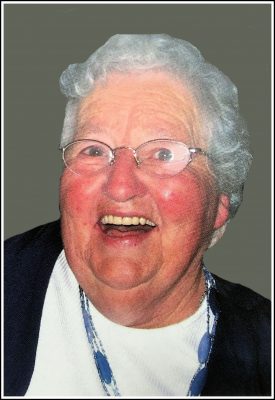 Colleen Joan Johnston, age 90, of the Cove Guest Home, Sydney, passed away peacefully on Tuesday, March 9, 2021 at the Creative Care Unit with her daughter, Linda by her side.

Born in Whitney Pier, Colleen was the daughter of the late John Joe and Mary Christina (Maymie) (Jackson) Gillis.

Colleen was known to most people in her life as "Nana" and "Ma". She had a big heart full of kindness and was always there when someone needed her, often giving up her own time for others with no questions asked. She taught us what it means to be strong and resilient, to always stand up for what is right and just, and to do what makes us happy. She also taught those around her about life, love, and giving, all while making a few jokes along the way.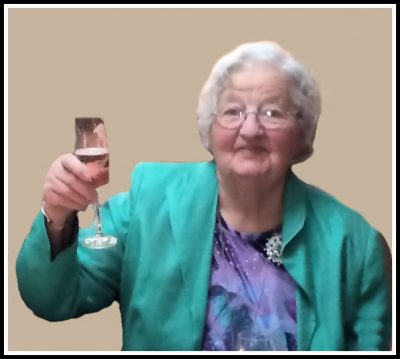 Colleen has meant so much to those around her for the past 90 years and will be surely missed but not forgotten. Her joyful love for life and contagious laughter will forever be a huge part of who we are. As we remember our beautiful and devoted wife, mother, grandmother, and great grandmother, we take this time to honour and celebrate her wonderful spirit and zest for life.

Colleen had a gift that made each of her six children feel as though they were her favorite. Some of her other talents included sewing and knitting, which she shared with everyone she knew. She loved to have fun with her family, especially swimming at the wharf in the Bras d'Or Lakes at her own little piece of heaven on earth as she called it, Johnston's Harbour. She was a lover of ice cream, laughter, and told great stories. As most people who knew her are aware, she was always the last person to leave a party.

Colleen was employed at the Sydney City Hospital for many years as a housemother to the nursing students until her retirement in 1991.

Colleen is survived by her sons, Danny, Collie, Kenny (Pam) and Terry (Deneyse) Johnston; daughters, Joan Barnes and Linda Berger; daughter-in-law, Debbie Johnston; as well as 13 grandchildren and 18 great grandchildren.

Besides her parents, Colleen was predeceased by her husband of 57 years, Daniel Joseph Johnston (2007); grandson, Shane Johnston (2008); son-in-law, Michael Berger (2015); three sisters, Margie Hartigan, Laurie McCarron, Bonnie Tobin and one brother, John Gillis.

There will be no visitation. Memorial Service to celebrate the life of Colleen Johnston will be held at Pier Community Funeral Home, 1092 Victoria Rd. (entrance on Church St.), Whitney Pier on Saturday, March 13, 2021 at 10 a.m. with Fr. Paul Murphy officiating. Covid Protocols will be practiced at the service and for those unable to attend, Live Streaming will be available. Private Family interment will take place at a later date.

The family would like to thank the Cove Guest Home for their exceptional care and kindness shown to our mother, 'Nana J'.

Donations in memory of Colleen may be made to the Heart & Stroke Foundation or Hospice Palliative Care Society of Cape Breton.
Funeral arrangements are entrusted to the care and direction of Pier Community Funeral Home.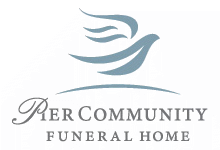 Online Condolences
To Colleen's family I knew your Mom when she worked at hospital. She always made me smile as she had a infectious smile and laugh. May her memory be a blessing.
From:  Peggy Margetti
My deepest condolences to all of Colleen's family
From:  Stephanie (Melnick) Black
I would like to send my condolences to the Johnston family.
Your mom was such a lovely person. I remember her so fondly from nursing school days but also she was a friend my mothers, Evelyn Bickerton, who was the staff health nurse at the City Hospital. Mom really liked Colleen very much. And then of course the hockey connection with my brother Ken and your Kenny. Please take care.. you had a wonderful mother as it was so aptly expressed in the words you wrote in her memory.
Sincerely
From:  Janet Bickerton
To The Johnston Family:
Our most sincere condolences and sadness on your Mom's recent passing. A remarkable lady in all aspects; her smile was simply who she was. Family was everything and the children's friends were always made welcome. Coleen was so kind and thoughtful especially to us when we were in the Johnston home and elsewhere if we happened to meet.
So sorry for you all.
From:  Paula & Gary Kennedy
Our condolences to all of the Johnston family. I have known Colleen for over 50 years and my wife Joan knew her all of her life. Colleen was always a smiling face in Johnston's Harbour where we all live for the summer months as well as most of the spring and fall. She has been responsible for many of the little swimmers over three generations. She could be seen many days with a gaggle of little persons following her to the wharf where she would be having great fun in the water with them and the rest of us. She was a great mentor to the kids and a good friend to us all. Obviously she raised good children who have been our life-long friends. We will all miss her smiling face and good cheer. Rest in Peace Colleen.
From:  Murray & Joan Dingwall
Sorry to hear of Colleens passing . May you all take comfort in all the great memories that each of you have of her.
From:  Diane Burke
Terry, Deneyse and Family; We are very sorry to hear your Mother has passed away. From the photo, you can tell she lived a very happy life. May past memories be a source of comfort during this most difficult time. Take care! We care!
From:  Belinda and Ralph Hoffman
So sorry to hear of your moms passing. Our thoughts and prayers are with you and your family at this most difficult time.
From:  Steve and Leanna Hartigan . Ben Eoin