Sydney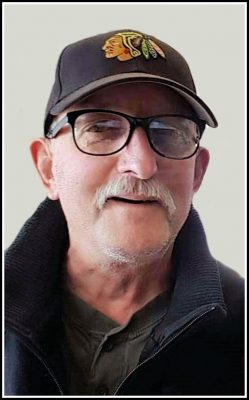 We regret to announce the passing of Francis 'Frank' Gerald Delaney on Wednesday, March 10, 2021 at the Cape Breton Regional Hospital, Sydney.
Born on September 4, 1951 in Sydney, Frank was the son of the late Clifford and Mildred (MacGillivray) Delaney.
Frank was a pipe fitter by trade and worked in Fort McMurray, Alberta and in Newfoundland. He also worked for a time at the Steel Plant and Tar Ponds. Frank loved spending his time camping and fishing at MacLeod Campgrounds in Dunvegan.
Frank is survived by his wife, Ruth (Fewer) Delaney; brothers, Brian (Tina) and Gary (Lori) of Halifax and Cliff (Vincey) of Sydney; stepsons, Troy and Chad Ryan; grandchildren, Rein, Chade and Cody; as well as many nieces and nephews.
Besides his parents, Frank was predeceased by his brothers, Kevin and Stephen.
In accordance with Frank's wishes, there will be no visitation or services and cremation has taken place.
The family would like to extend a special thanks to the CCU and Palliative Care Unit at the Cape Breton Regional Hospital in Sydney for thier care of Frank in his time of need.
Donations in memory of Frank may be made to the Heart and Stoke Foundation.
Funeral arrangements are entrusted to the care and direction of Pier Community Funeral Home.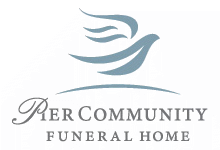 Online Condolences
Edna and I are very sorry to hear of Frank's passing. We had the pleasure of getting to know Frank & Ruth for the past number of years in Dunvegan. Frank will be sorely missed in the campground as He was always the first to step up if someone needed help. Our thoughts are with you Ruth and all your family at this difficult time. Ross & Edna.
From:  Ross MacCormack
Dear Ruth ,Gary and all your Family.
We would like to send our deepest condolences. Our Dunvegan family will greatly miss Frank. The king of washer toss 2020 Rest In Peace our friend.
From:  Myra & Robert MacNeil
Sorry to hear about Frank's passing. Out thoughts and prayers are with you at this difficult time.
From:  David & Barbara Gouthro
We would like to wish Ruth and family our sincere condolence. We are former campers and we always found Frank to be so helpful. He will certainly be missed.
From:  Joan & Dev Vickers
So sorry for your loss, hoping that with the help of family, friends and all your good memories of Frank help to bring you some comfort during this difficult time. Hugs and prayers
From:  Linda and Don Thompson
Brian very sorry to hear of the passing of your Dad prays for your family
From:  Beth Hynes
So very sorry to hear of Frank's passing sending our deepest condolences
From:  Danny & Cathy Smith
Our sincere condolences to Ruth and children and Gary on the
the sudden passing of Frank. We last saw Frank when he and Ruth we're last leaving MacLeods campground In September and wishing us all a good winter. We can still hear Frank gathering us together to celebrate with raw emotion, the many campfires shared with his good friend Allan who had just passed. We pray precious memories like this and many more will comfort your family, knowing Frank is resting in the loving arms of our God.
From:  Chick and Shannon Chisholm
I'm sorry to hear this about Frank rest in peace my friend
From:  Dale Leterte
Ruth and family, we were so sorry to hear of Frank's passing. He will be missed by all in Dunvegan. Frank always made us smile when we meet. Our condolences,
From:  Danny & Beverley Patterson
To Ruth and the Delaney family, please accept our condolences on Frank's passing. I have fond memories of Frank back in the day at the Steel Plant & the muscle cars we drove then. Frank nick name was Parnelli (Jones) famous speed driver in the day. Rest In Peace my friend!
From:  Jim & Phyllis MacLean
Ruth and Franks family's So sorry to hear of Frank's passing ! We worked together at the tar ponds for a few years I often think of the great times working with Frank on the job !! He will be missed ! All the best .
From:  Sam Quinn
So sorry to hear of Franks passing. Our condolences to his family. Rest in peace
From:  Bill and Terry Strang
having worked with frank at sysco. we had shared good job experiences. i was saddened to hear of his passing. he was a great guy to work with..
.
From: Lorne MacKinnon
Dear Ruth, Don and I are very sorry to here about your husband Frank. We are thinking of you and your family
From:  Don and Sylvia MacEachern (Aucoin)
Dear Ruth, Phyllis and I were deeply saddened to learn of Frank's untimely passing and we are deeply sorry for your loss.
Frank was a good man and a wonderful neighbour to have in Dunvegan and we are fortunate to have know you both for the past 10 years. He will be greatly missed by all who knew him.
Our thoughts are with you at this difficult time and we hope you find comfort in the wonderful memories of your life together.
From:  Jerry and Phyllis Rankin