Louisbourg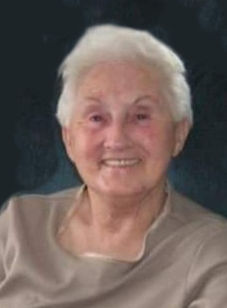 On Friday, March 26, 2021, we said our final goodbye to our mother, Agnes Blanche Coleman, age 91.
Born on February 17, 1930 in Margaree, NL, Agnes was the daughter of the late John and Julia (Marks) Seymour. Later her parents moved to Isle aux Morts and there Agnes met the love of her life, Wesley Coleman. They married and later moved to Louisbourg, NS in 1958.
Family was everything to mom. She worked hard her whole life and was known for spending time in the kitchen baking and preparing family meals. There was not a day that would go by that Mom did not know where we were and what we were doing. Mom will be remembered for her bread, pies, pork buns, oatcakes, going for drives, her house keeping and her love for babies. She was a long-time member of ACW of St. Bartholomew's Church. We are so profoundly grateful for Mom playing a big role in all our children's lives. Mom will be missed by all who knew her.
Besides her parents, Agnes was predeceased by her husband of 62 years, Wesley; sisters, Suzanne, Mildred, Naomi and brother, Garfield.
Mom is survived by her children, Leta (Eric), Wesley (Donna), Julie, Molly, Lorne, Ada (Bill), Claude (Linda), Fonia (Tim) and Lorna; sisters, Vera, Maude, Tressy, Pearl and Elsie; brothers, John and Gord; brothers-in-law, Jack, and Angus; 22 grandchildren; 13 great-grandchildren; five great-great-grandchildren; as well as many nieces and nephews. Mom is also survived by her best friend, Mary Skinner of 63 years.
Visitation and funeral service to celebrate the life of Agnes Blanche Coleman will be held at the Mighty Fortress Church of God, Louisbourg on Tuesday, March 30, 2021. Everyone is invited to attend the visitation from 10 a.m. to 12 noon in the church. Due to covid 19, a private service will be held following the visitation with Rev. Sheldon Chant officiating. Interment will take place in St. Bartholomew Cemetery, Louisbourg.
The family would like to thank MacGillivray Guest Home, Sydney, for all their support and continuous care to Mom during her time of need.
In lieu of flowers, donations in memory of Agnes may be made to the St. Bartholomew's Building Fund.
Funeral arrangements are entrusted to the care and direction of Pier Community Funeral Home.
"Mom, We will Love You Forever"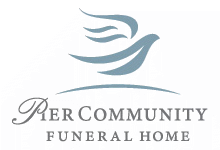 Online Condolences
To the Families: So sorry for your Loss
From:  Debbie & Mike Mahon
I remember Aggie so much as being a part of my childhood, for we moved from Nfld.to Louisbourg the same year (George & Winnie Barter).They often visited our home. many a Christmas Newfie party was attended by Aggie & Westley ,she always had this way of telling it the way it was, a great quality. She was a wonderful lady and will be greatly missed by all. Our thoughts ang prayers are with you at this time .God bless.
From:  Rosie & Raymond Lahey