Sydney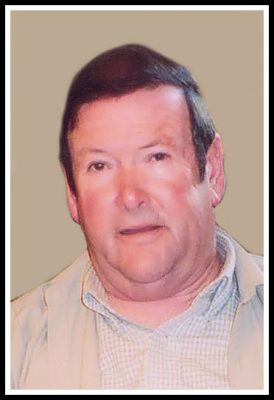 We regret to announce the passing of Leonard 'Len' Raymond Brown on Sunday, March 14, 2021 at the Cape Breton Regional Hospital in Sydney.
Born on December 16, 1943 in Sydney, Len was the son of the late Sidney and Winnifred (Halloran) Brown.
Besides his parents, Len was predeceased by his wife, Sandra; brother, Sidney; stepdaughters, Suzanne and Debbie; step granddaughter, Allison and his first wife, Francine.
Len will be fondly remembered by his son, Stéphane; grandson, Luke, Ottawa; stepdaughter, Vicki Blakney, Dartmouth; stepson, Andy Blakney, Cornwall; sisters, Eileen (Bill) MacGillis, Jane (Ronald) Bennett, Patricia (Ray) Leduc and Nancy (Innis) MacPhail; brother, John (Nancy) Brown; as well as several grandchildren, great-grandchildren, nieces, nephews and cousins.
Len grew up in Mulgrave, obtained his accounting degree at UCB, then moved to Cornwall Ontario where he met his first wife, Francine and had his son, Stefan. He later returned to Sydney where he met the love of his life, Sandra. Len was involved in various business enterprises as well as operating Sydney Income Tax Service with good friend, Brandy.
Len and Sandra enjoyed many years of camping and fishing in Whycocomaugh, where they made many lifelong friendships. Len was a devoted member of St Theresa's parish and was an animal lover, who cared for a colony of feral cats for many years. He will be remembered by his friends at Mira Water Park where he spent many years since Sandra's passing. Len enjoyed Beer Bingo and taking guests up the Mira River in his boat. He will be remembered for his welcoming smile, his joviality, sense of humor, love for life and his positive attitude.
Visitation and Funeral Service to celebrate the life of Len Brown will be held at Pier Community Funeral Home, 1092 Victoria Rd. (entrance on Church St.) Whitney Pier on Tuesday, March 23, 2021. A gathering of family and friends will take place from 5 to 6 p.m. with the Funeral Service to follow at 6 p.m. in the All Faith Chapel with Fr. Everett MacDow officiating. Covid Protocols will be practiced at the service and for those unable to attend, Live Streaming will be available. Interment will take place in Resurrection Cemetery, Sydney Forks at a later date.
Donations in memory of Len may be made to Feral and Abandoned Cat Society.
Funeral arrangements are entrusted to the care and direction of Pier Community Funeral Home.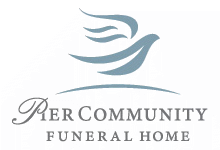 Online Condolences
Jane , Ronald and family ,we were heartbroken to read of Len's passing…keeping you all in our prayers ..love Alice & Danny xoxooxox
From:  Alice & Danny MacIntosh
My sincere condolences and assurance of my prayers for you and your family
From:  Rev Dennis Lamey
Len gave me the opportunity to use my education and experience to provide unique services to many people who had no one else willing to help them. With the wonderful Dr. Stewart Marsh, we achieved justly due financial compensation for clients by combining our skills. All my best to Len's family who Len appreciated so much. May he Rest In Peace.
From:  Martin Kennedy
My condolences. Sorry to hear of Lennie's passing. We knew the family when we were kids. Mom and dad, Walter and Gen Gabriel, were good friends of Lennie's parents. Lennie always spoke and was very friendly through the years whenever I saw him. Once again my condolences.
From:  Paulette Krasowski
I'm so sorry to hear of Len's passing. I'll miss our conversations and his wit. He was a good man. My condolences to the Brown and Blakney family at this very difficult time. RIP Len.
From:  Kenneth Hasuik
We were very saddened to hear about the passing of Len . He was our accountant for many years and was also a very good friend . Our deepest sympathies to his family he will be greatly missed . Kindest regards Gary and Francey Wilson , Wilsons Collision .
From:  Gary Wilson
Thinking of all of Len's family at this very difficult time. Len was a very gentle and kind man who loved All of God's creatures and truly lived his Faith. Due to Covid restrictions Philip and I are sending our deepest sympathies and will follow the funeral service online and will be thinking of you. Most sincerely,
From:  Priscilla and Philip Landry